What in the World Could Derek Chauvin Be Writing During His Trial?
Derek Chauvin keeps writing during his trial on a legal notepad and folks who are watching the proceedings want to know: What is he taking notes on?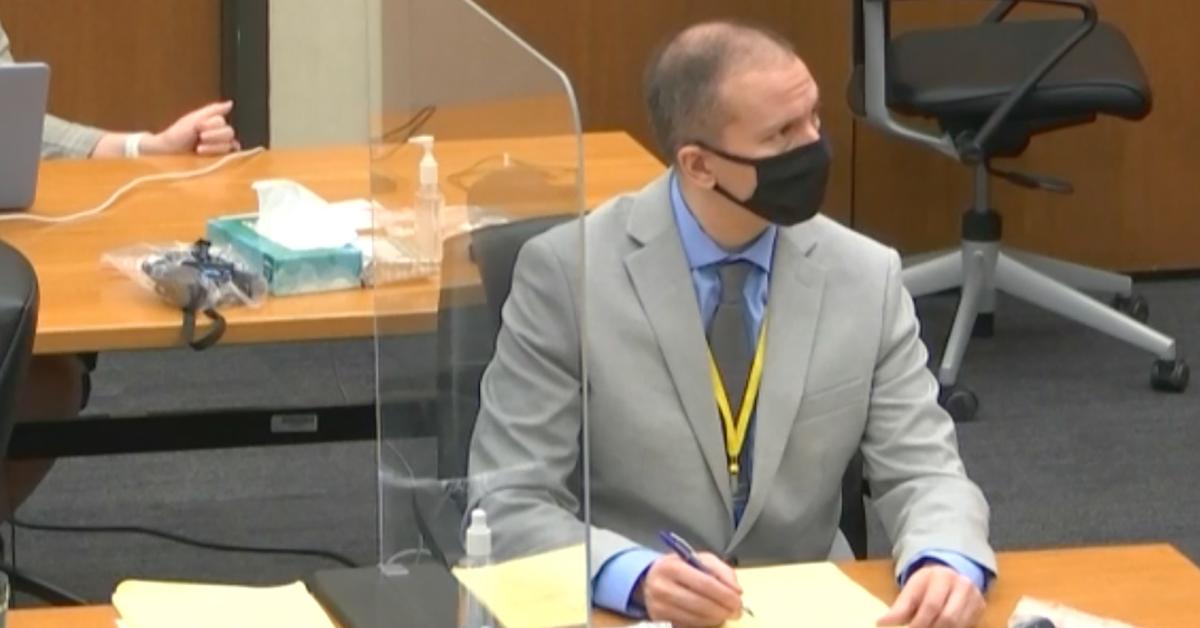 The death of George Floyd at the hands of former police officer Derek Chauvin sparked an enormous country-wide protest in 2020. There were massive protests, heated debates about police brutality, and initiatives to curb the ill-treatment of citizens at the hands of officers, as well as responses from a variety of different industries, including support for the Black Lives Matter movement.
Article continues below advertisement
And at the center of the outrage surrounding George Floyd's death is Derek Chauvin, who is currently on trial and has viewers wondering what he is writing on his legal pad.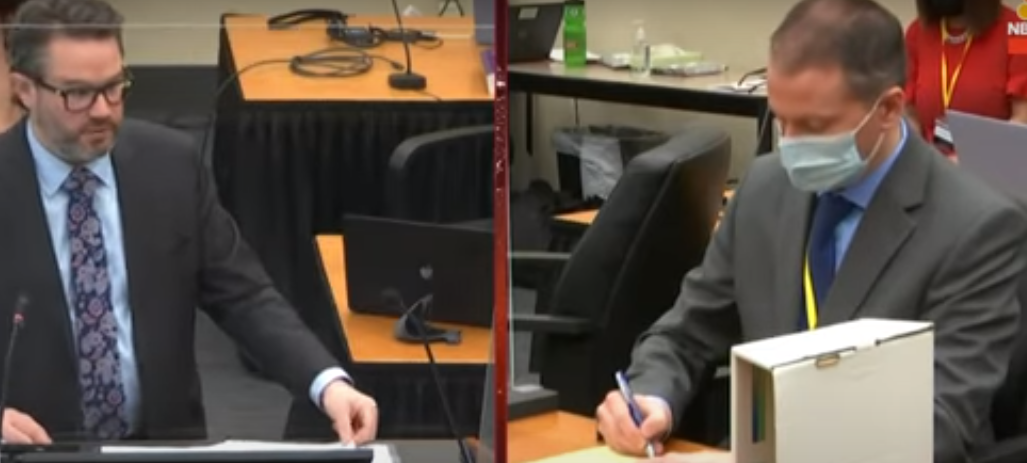 Article continues below advertisement
Derek Chauvin is assiduously writing throughout the court proceedings, but what notes is he taking?
Every time a member of the opposing counsel, the judge, or even his own legal team speaks, it appears that Chauvin keeps writing during all of the court proceedings regardless of who is talking.
It has those watching the trial of the man, who is quite possibly the most vilified individual in the U.S. right now, wondering just why in the world he's writing so darn much.
There have been tons of tweets and comments from folks on social media who just can't understand Chauvin's need to put pen to paper so much during the trial, and it's leaving a lot of folks confused.
Article continues below advertisement
Of course, his constant writing has been the source of many memes, as one would expect given these days. Some have even expressed that Chauvin is taking notes to write for his book. Although there's no announced book yet, it wouldn't be far-fetched to believe that he might attempt to rewrite his narrative in the future.
Article continues below advertisement
Article continues below advertisement
Day 2 of Derek Chauvin's trial has been widely watched by folks all over the internet.
For example, NBC News has been streaming the entire trial on YouTube and although it was just uploaded, the below clip has already amassed nearly 350,000 viewers as of this writing. Well, calling it a "clip" is a bit misleading as it's over seven-and-a-half hours long.
Article continues below advertisement
The New York Times recapped the second day of the trial, which included testimony from Darnella Frazier, a teenager who recorded the viral video of Chauvin putting his knee on the neck of George Floyd. She stated that she regretted not physically accosting Chauvin and stated, "When I look at George Floyd, I look at my dad. I look at my brothers, I look at my cousins, my uncles because they're all Black. I have a Black father. I have a Black brother. I have Black friends. I look at how that could have been one of them."
Derek Chauvin is facing three charges according to KARE 11: "second-degree unintentional felony murder, third-degree 'depraved mind' murder, and second-degree manslaughter."
Minnesota abolished the death penalty in 1911, so Derek Chauvin could be facing the rest of his life in prison if convicted.