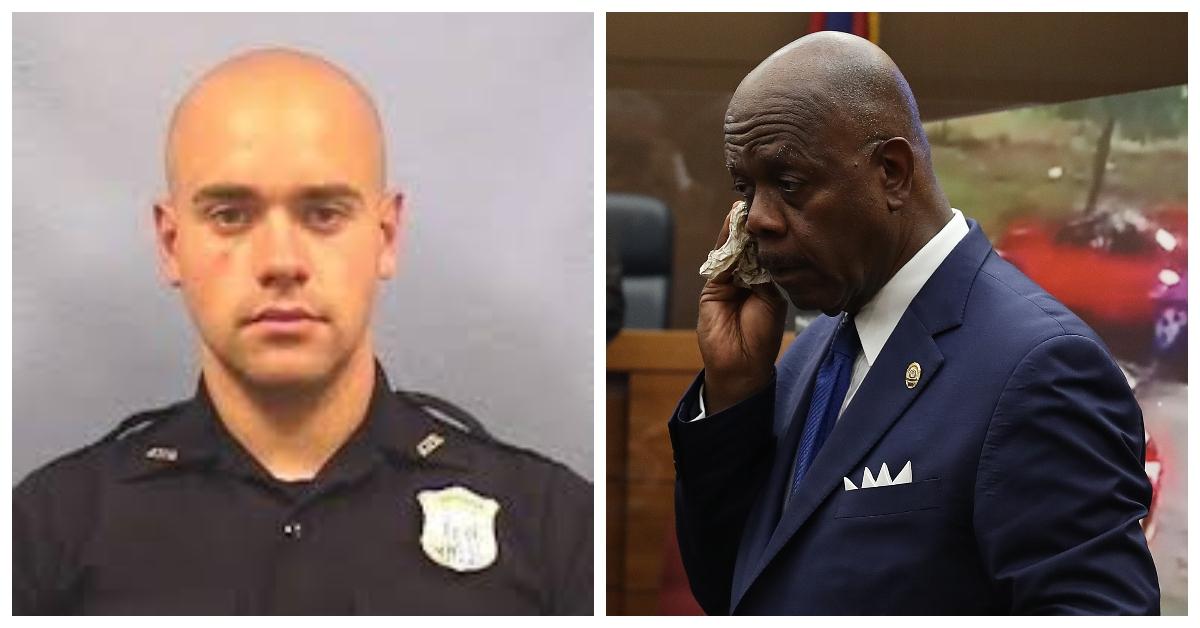 Cop Who Shot Rayshard Brooks Charged With Felony Murder — What Does That Mean?
On June 17, Fulton County District Attorney Paul Howard announced 11 charges being brought against Garrett Rolfe, the recently fired Atlanta police officer who shot Rayshard Brooks in a Wendy's drive thru. The most severe of the charges the officer faces is felony murder, a crime that has a lot of people who don't live in the state of Georgia scratching their heads. Aren't all murders a felony? Here's what is actually meant by "felony murder," how it is typically sentenced, and why it has historically been a controversial charge.
Article continues below advertisement
What is felony murder?
The legal definition of "felony murder" varies among the states that have such a law on the books, but in the state of Georgia, it expands the definition of murder to include any death — whether intended or not — that occurs while a defendant was executing another felony, which is called the "predicate" or "underlying felony."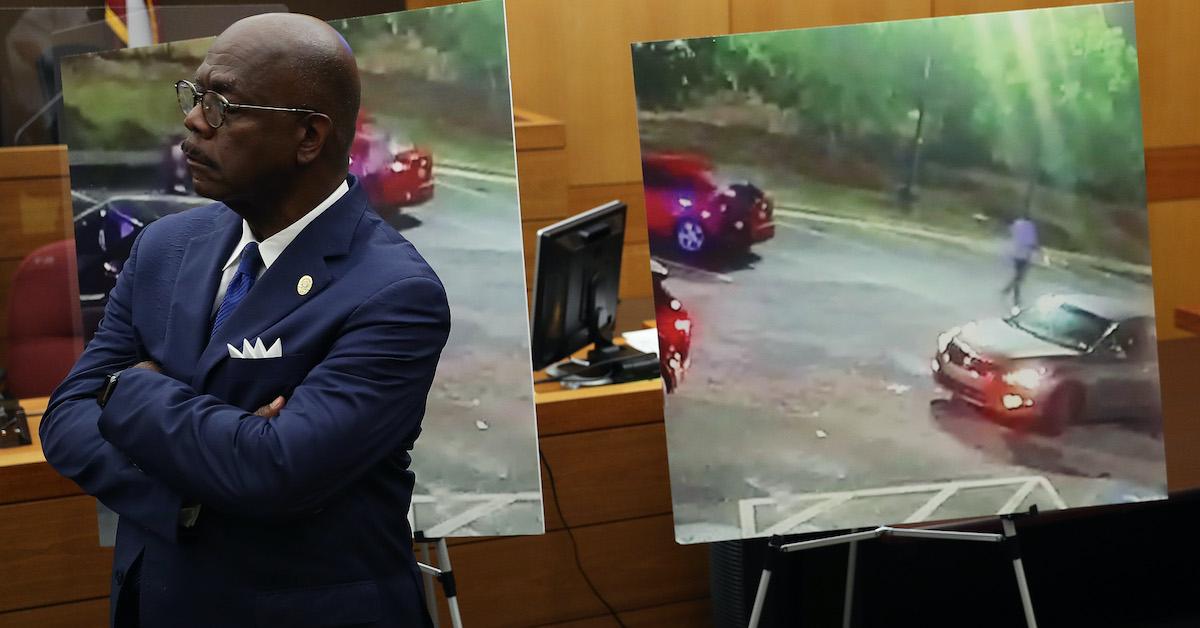 Article continues below advertisement
According to Georgia Code Section 16-5-1, the definition of murder is expanded to include cases "when, in the commission of a felony, [the defendant] causes the death of another human being irrespective of malice." Basically, if an offender commits a violent crime where it is "reasonable" to conclude that their actions could cause someone's death, and those actions do indeed lead to a death, it is "felony murder."
In the case of Rolfe, the charges include five counts of aggravated assault. He also faces four counts of violation of oath of office and one count of criminal damage of property.
Article continues below advertisement
What is the maximum sentence for felony murder?
The sentencing for felony murder usually depends upon the severity of the underlying felony. In the state of Georgia, a guilty conviction can lead to life without parole and in some cases, the death penalty. While some might celebrate the severity of the charges against Rolfe, the felony murder rule has a very troubling history.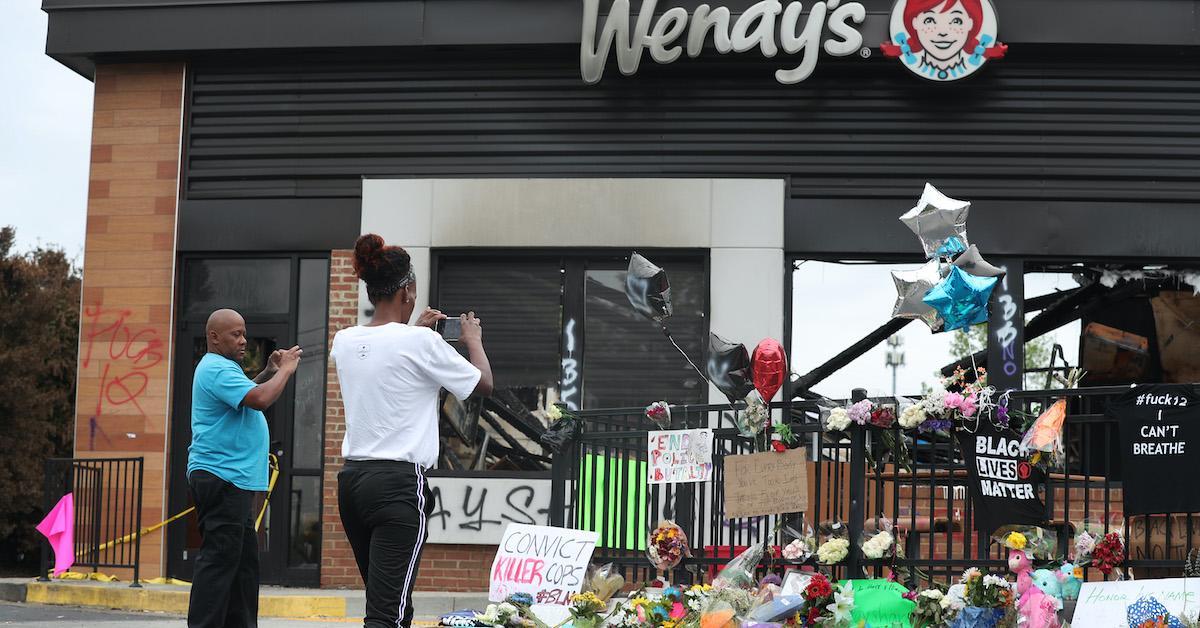 Article continues below advertisement
In some cases, people have been tried and convicted simply for being present at the scene of a crime where a death took place. One example, cited in the Columbia Undergraduate Law Review, involved a case where three unarmed teens broke into a seemingly abandoned home.
Unfortunately, the home was not unoccupied, and a man inside shot one of the boys, 14-year-old Travis Castle. The shooter was not charged, since he acted in self defense, but Travis's two friends, Justin Doyle and Cody Moore, were charged with felony murder because they along with Travis were attempting to rob the home.
Article continues below advertisement
Often, people accused with felony murder agree to plead guilty to lesser charges, and that is one of the many reasons proponents for the felony murder rule argue in its favor. The other argument is that it is a deterrent to violent crime, but there is no reliable evidence that's so.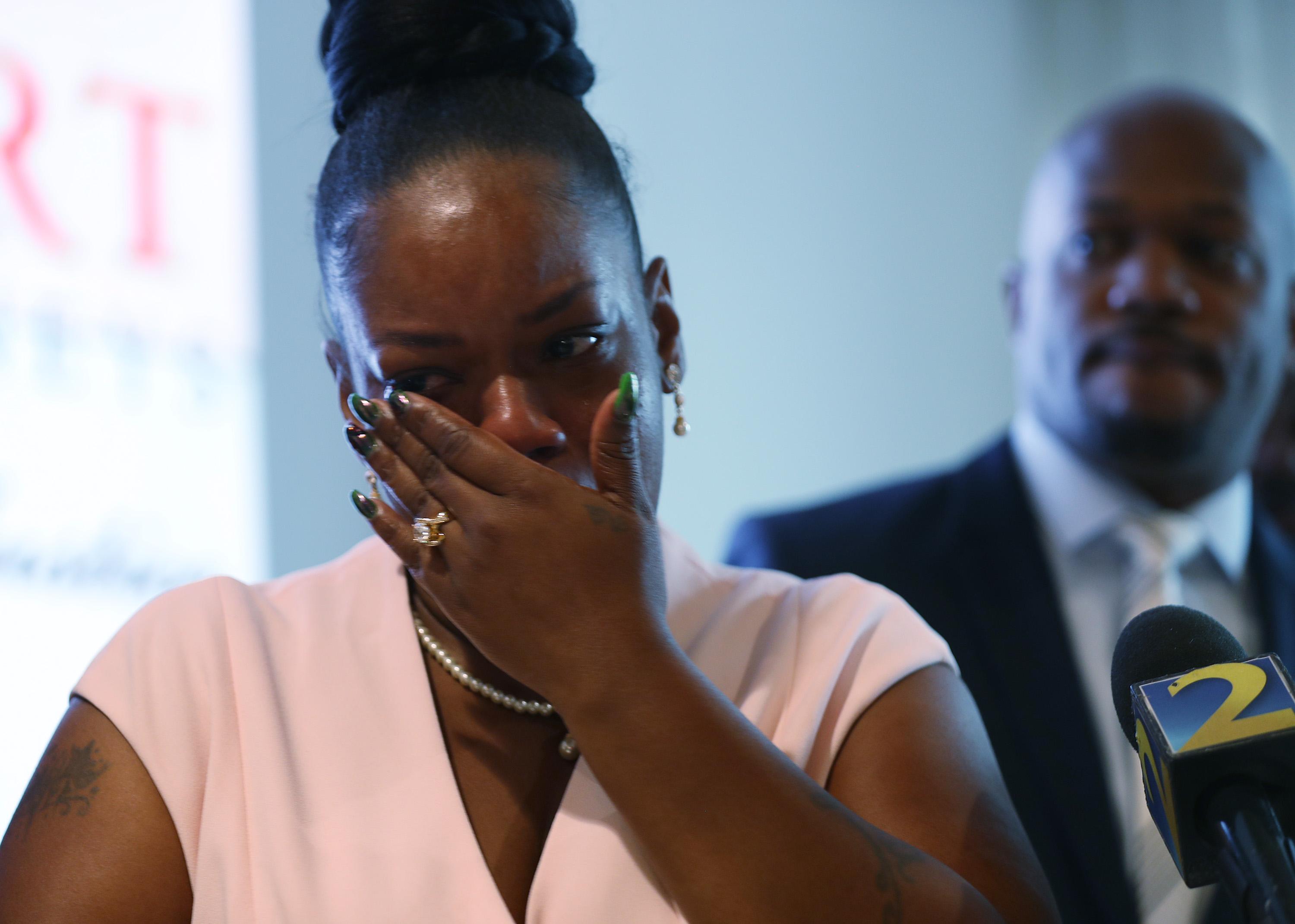 Which states have felony murder rules on the books?
Almost every state in the U.S. has some type of felony murder rule on the books. However, four states have abolished the rule: Hawaii, Kentucky, Michigan, and Ohio. Across the U.S., there are multiple movements to abolish the felony murder rule because, unlike any other instance of murder or manslaughter, the state of mind or intent of the defendant is not under consideration.