The Golden Brick Makes Its Season 3 Appearance in 'LEGO Masters' — What Is It? (EXCLUSIVE)
What is the Golden Brick on 'LEGO Masters'? This prize is coveted among the contestants, but only one team can reap this gilded reward.
If you grew up playing with Lego blocks as a kid, then LEGO Masters may be the show for you. In this reality competition on Fox, teams of two adult Lego-building experts compete to create the most spectacular Lego constructs based on different themes and challenges. The series is hosted by Will Arnett, who is known among Lego fans for voicing Lego Batman in the Lego Movie film series.
Contestants compete for a grand prize total of $100,000 and a LEGO Masters trophy.
Article continues below advertisement
But cash and glory aren't the only things that they're competing for. There's also the coveted Golden Brick. What's the secret behind this special brick and why do all of the contestants want it so badly?
Let's break down what makes the Golden Brick so special on LEGO Masters.
Article continues below advertisement
What is the Golden Brick on 'LEGO Masters'?
Each week, the competing teams must create Lego constructs based on certain themes or specific challenges. The designs are judged by Lego Group officials Amy Corbett and Jamie Berard. The team that performs the worst based on the criteria for the weekly challenge is eliminated from the competition and sent home.
That's where the Golden Brick comes in.
Judge Amy Corbett revealed exclusively to Distractify, "The golden brick is the most special LEGO brick in the game and every team wants to get their hands on it — and that's really saying something when we have over 5 million bricks in our brick pit! It may be small, but it holds so much power.
Article continues below advertisement
"It means safety in the competition because the team that wins it can choose to use it to protect themselves from elimination in any challenge. Every team dreams of having that gleaming golden brick in their pocket, giving them a safety net with the wild challenges they all know we are going to throw at them."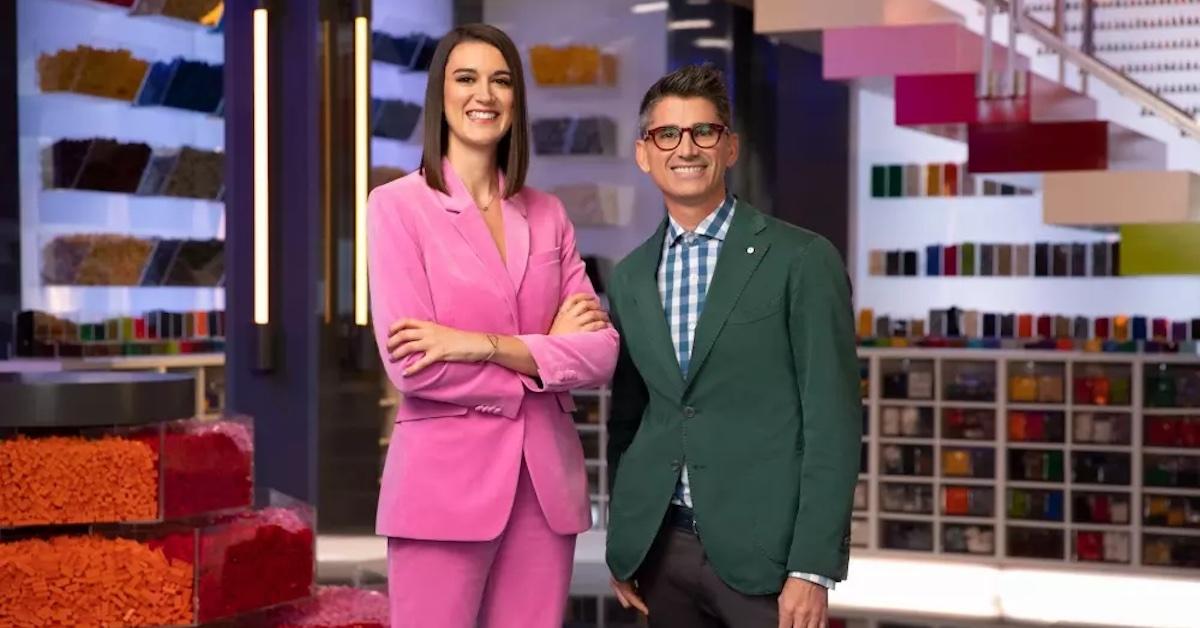 Article continues below advertisement
The team that holds it must use it after the building time but before judging. It's also redeemable during any challenge, so a team can hold onto it until they come across a challenge that they can't beat. Once the Golden Brick is turned in, it is brought back into play and can be won again during a future challenge.
Reportedly, the Golden Brick isn't actually real gold. In an August 2021 interview with Nylon, judge Amy Corbett revealed that the coveted brick is simply a regular Lego Block that is painted gold. According to Amy, they did prepare a real gold metal Lego brick for the show. Unfortunately, the brick didn't look so great on camera.
Article continues below advertisement
Amy told Nylon, "We had to go back to the plastic brick that had a much more shiny effect. Actually, it is an authentic Lego plastic brick, because it gave us the best sparkle and effect on the camera. But we tried!"
Article continues below advertisement
Judge Jamie Berard shared why the golden brick is so essential to Lego Masters. "We're always asking our teams to be ambitious and to try and stand out in the room," he explained to Distractify. "Having the Golden Brick means you can really take chances and do something new that no other team can do — something that if it works would really establish you as the team to beat."
The Golden Brick may not actually be gold, but players still value it as if it were. And with the blessing of the Golden Brick, teams can take risks that make Lego Masters even more exciting.
New episodes of Lego Masters premiere every Wednesday at 9 p.m. EST on Fox.