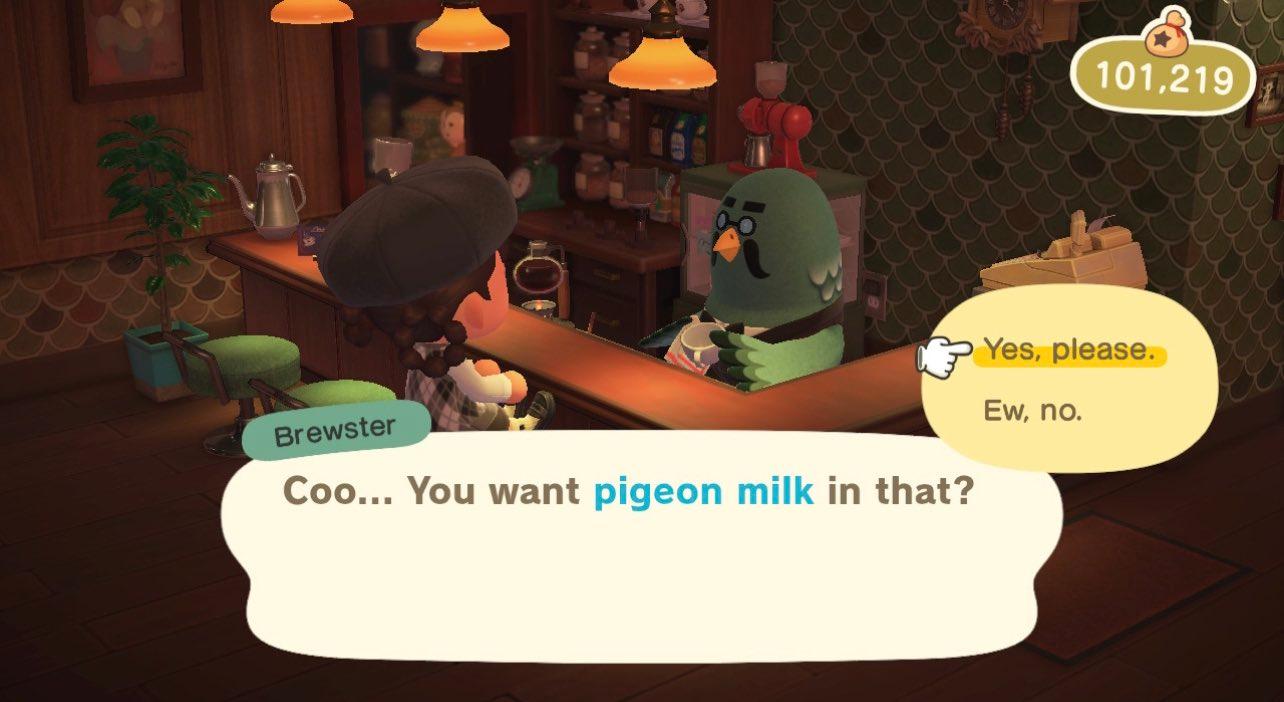 Brewster's Pigeon Milk Is Probably Our Least Favorite Dairy Alternative
After more than a year of New Horizons players demanding Nintendo to add Brewster to the game, The Roost is finally open on most of our islands thanks to the massive 2.0 update. While the pigeon barista is a familiar face for many longtime fans of the franchise, those who are playing Animal Crossing titles for the first time with this iteration for the Switch might not yet be acquainted with him.
Article continues below advertisement
If you're new to the universe of Animal Crossing and have never been a regular at The Roost, then you're probably not familiar with Brewster's rare (but highly regarded) offering of pigeon milk for your coffee. But what really is pigeon milk?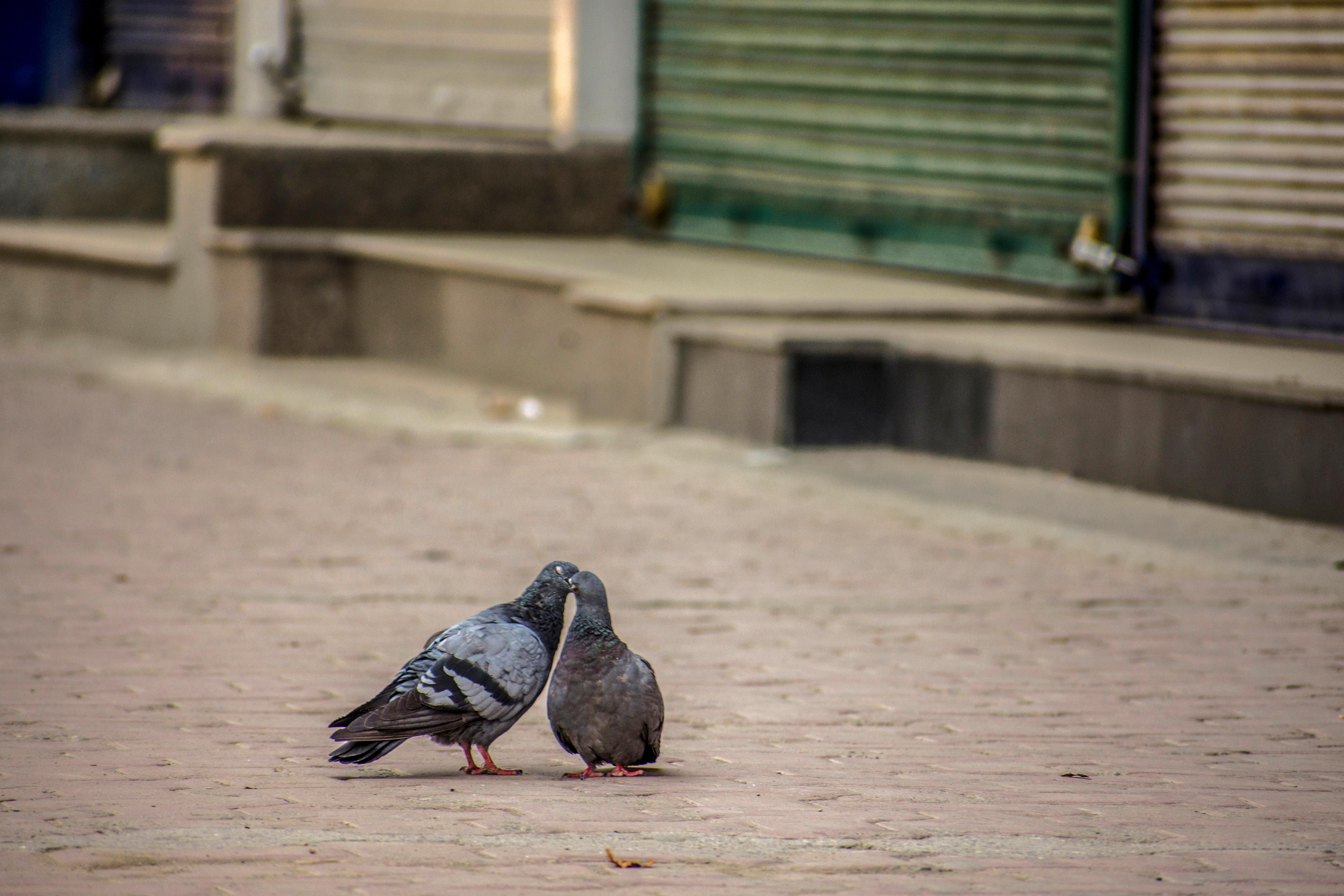 Article continues below advertisement
What exactly is pigeon milk? Don't expect this dairy alternative at your local coffee shop.
While it may be easy to assume that Brewster offering you a shot of pigeon milk for your coffee is a cute little joke — because, of course, pigeons don't actually make milk (since they're not mammals) — it's actually a real thing that birds produce.
But pigeon milk is not milk in the same way that you would typically think of it; in fact, it's a bit gross to think of it floating in your coffee.
Pigeon milk, more commonly referred to as crop milk, is a regurgitation of the secretion from the lining of the crop (the special pouch for half-processed food birds have) of the bird.
If that already doesn't paint a less-than-appetizing picture in your head, then you'll be displeased to know that it doesn't even resemble milk at all. Instead, it's a pale yellow, cottage cheese-like secretion that's particularly high in protein and fat.
Article continues below advertisement
This unappealing substance is used to feed baby birds shortly after they've hatched and is meant to help them grow stronger quickly.
Article continues below advertisement
How to get pigeon milk in 'New Horizons.'
If for some reason you desire to unlock this special offering from your island's barista, the steps are actually very simple.
Brewster is an aloof character, to say the least, who manages to make little conversation as he goes about his job; he's really not your average friendly face. When you stop by for your daily cup of joe, he won't say much beyond taking your order.
That being said, you can develop a friendship with this introverted pigeon.
Article continues below advertisement
The key to becoming Brewster's friend is simply to become a regular at The Roost. To build a rapport with Brewster, it'd be smart to make one of your daily tasks to stop by for a cup of coffee. While it may not seem practical to spend 200 Bells daily, it's the best way to get on his good side and befriend him.
The more you make visits to The Roost, the closer you'll slowly become to Brewster. Eventually, he'll make an offer to craft you a special drink, which may include pigeon milk.
In previous games, players would need to purchase a coffee from Brewster seven days in a row to unlock the pigeon milk, though that specific timeline hasn't yet been confirmed for New Horizons players.
Once Brewster begins offering to add a shot of pigeon milk to your coffee, it means that he truly sees you as a friend — or, some may even argue, he sees you in a paternal light. If you can overlook the icky reality of pigeon milk, his offer is ultimately somewhat endearing.