The Switch Witch Is Like Santa Claus for Halloween and She Wants Your Candy
Even though there is no such thing as too much candy, parents are using something called the Switch Witch to lessen their child's load. What is it?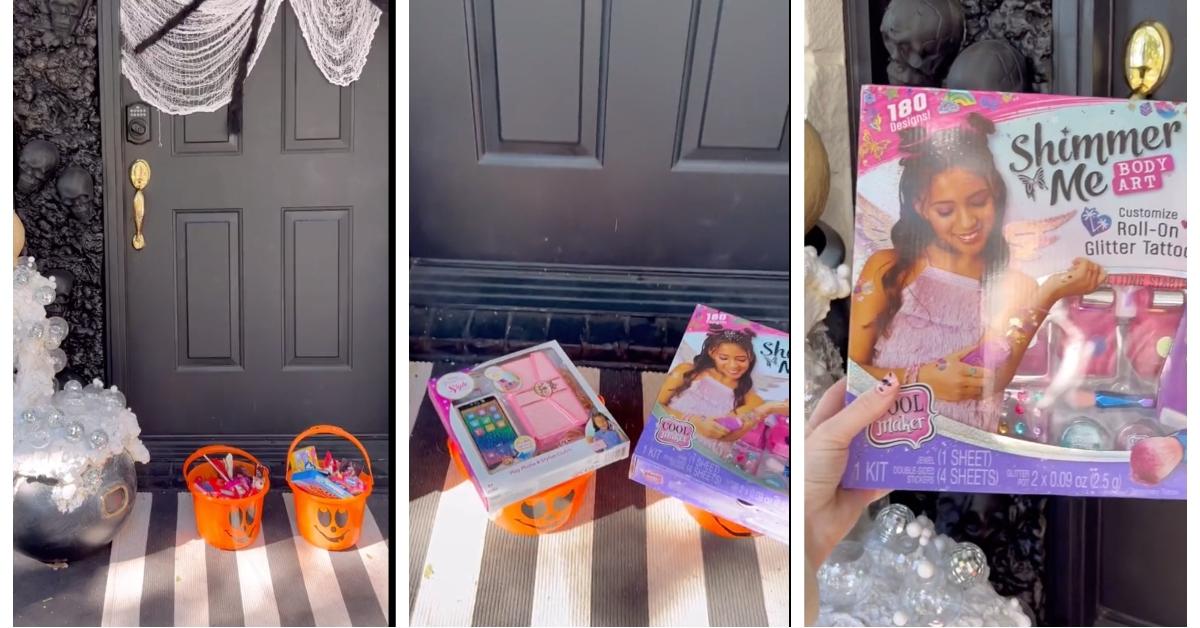 The Gist:
The Switch Witch is just like Elf on the Shelf but for candy.
Parents use it to help get rid of extra Halloween candy, but in a fun way.
It started with a book by the same name.
Article continues below advertisement
You've heard of Elf on the Shelf, but do you know about the Switch Witch? First of all, I have never fully understood Elf on the Shelf. Is he some sort of emissary from Santa Claus, sent down to make sure children are being good? Listen, I love a fear-based childhood as much as anyone but what if we led by example instead of threatening via toys? Speaking of toys, the Switch Witch is a bit more fun and is certainly not a narc.
Switch Witch is for the parents whose children had such a successful Halloween trick-or-treat session, they couldn't possibly eat all the candy. Obviously having too much candy is a ridiculous notion, but I totally get not wanting to watch your children engage in a nightly sugar blow out. Enter the Switch Witch who acts like a tooth fairy of sorts, but instead of coming for teeth she's interested in extra candy. What exactly is the Halloween Switch Witch? She might be your new best friend.
Article continues below advertisement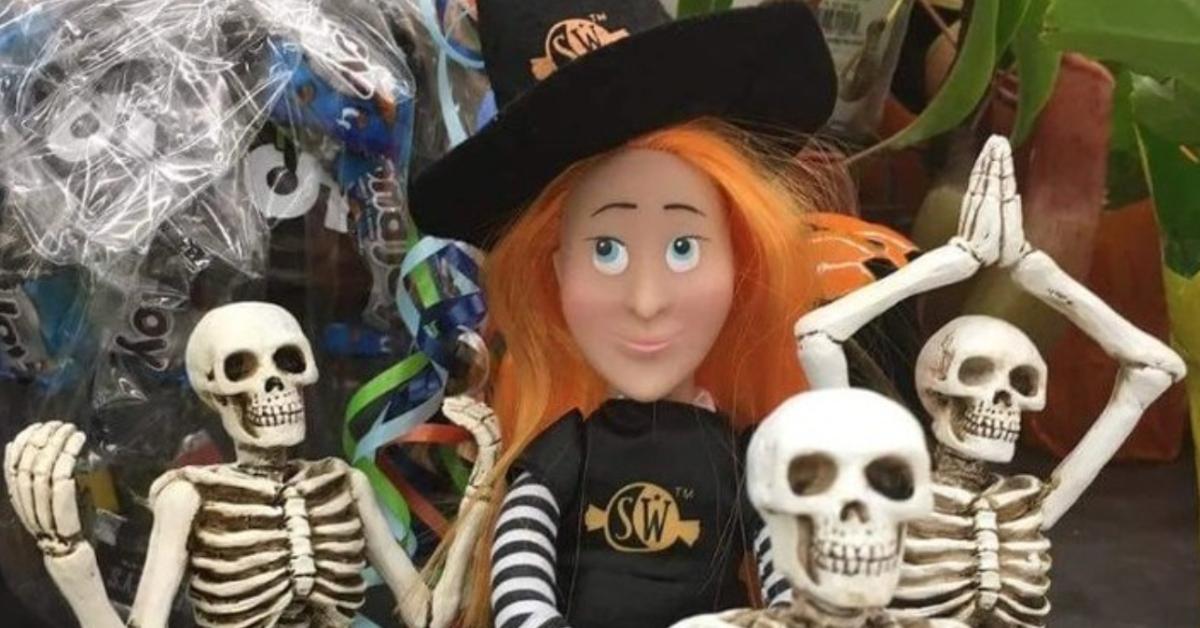 What is the Halloween Switch Witch? Parents use her to help with extra Halloween candy.
The Switch Witch craze is sweeping ParentTok, and it's not a spooky reboot of The Parent Trap though wouldn't that be a thrill? It's actually a sneaky way to pare down a huge Halloween candy haul without upsetting one's kids. "We are ready for another year of the Switch Witch," says Kristyn Cole who goes by @kristyncole on TikTok.
Article continues below advertisement
"This is when your kids can keep five to ten pieces of their candy and then they give the rest of it to the good witch of Halloween," explains Kristyn. The extra candy is left on the doorstep only to be swapped out for a toy, by the Switch Witch. First of all, five to ten pieces of candy isn't much especially if they are bite-sized. Secondly, not everyone can afford a cool toy and Halloween candy is free. It's a fun idea but seems like a lot of work just to manage candy intake.
Article continues below advertisement
What is the origin story of the Switch Witch?
The Switch Witch was actually born from a 2015 children's book aptly named The Switch Witch and the Magic of Switchcraft, by Audrey R. Kinsman. In the book, witches need candy as if it's fuel and they use it for things like "fueling their brooms, warming their homes, heating up their bathwater, or soothing 'their achy Witchy bones,'" per The Children's Book Review. A small enchanting doll comes with the book and similar to Elf on the Shelf, watches over all the kids.
The website for The Switch Witch is pretty adorable. That's where you learn the "Switch Witches live in Witchy World high above the clouds.Your witch might just appear in your home, or someone might adopt one for you." As of the time of this writing, there is only one kind of witch available which in 2023 is somewhat odd. Surely they can expand beyond the red-haired witch for sale.
If you're looking for cute activities to do with your kids and their new sorceress friend, then snag a recipe from The Switch Witch website. From the Boo Bananas to the Avocado Graveyard, these terrifying healthy treats will be a good balance for the few pieces of candy left over. There also a few craft ideas. It's a shame there aren't more food or options on the website but for now, feel free to grab a Switch Witch then save the rest of the candy for yourself. I secretly think that's the real goal.