The TikTok Chair Challenge May Be Proof That Women Are Superior to Men
A challenge on TikTok involving a chair supposedly provides more evidence of things that women can do that men simply cannot. Here's what it entails.
The Gist:
The TikTok chair challenge is actually more than 50 years old, and involves putting your head against a wall and attempting to pick a chair up and then stand up.
For some reason that no one is entirely clear on, the challenge is quite easy for most women, and difficult or even impossible for most men.
The trend predates the internet and likely won't disappear any time soon.
Article continues below advertisement
If you've spent any time at all on TikTok, you probably know that challenges are one of the most dominant types of videos on the platform. These challenges can range from harmless to dangerous, and many across that spectrum are also fairly stupid. One challenge that has been all over the platform for several years, though, is the chair challenge.
Now, as the chair challenge continues to be a fairly common type of video on TikTok, many are wondering how they can do it themselves, and whether there's any reason that many men can't do it, but most women can.
Article continues below advertisement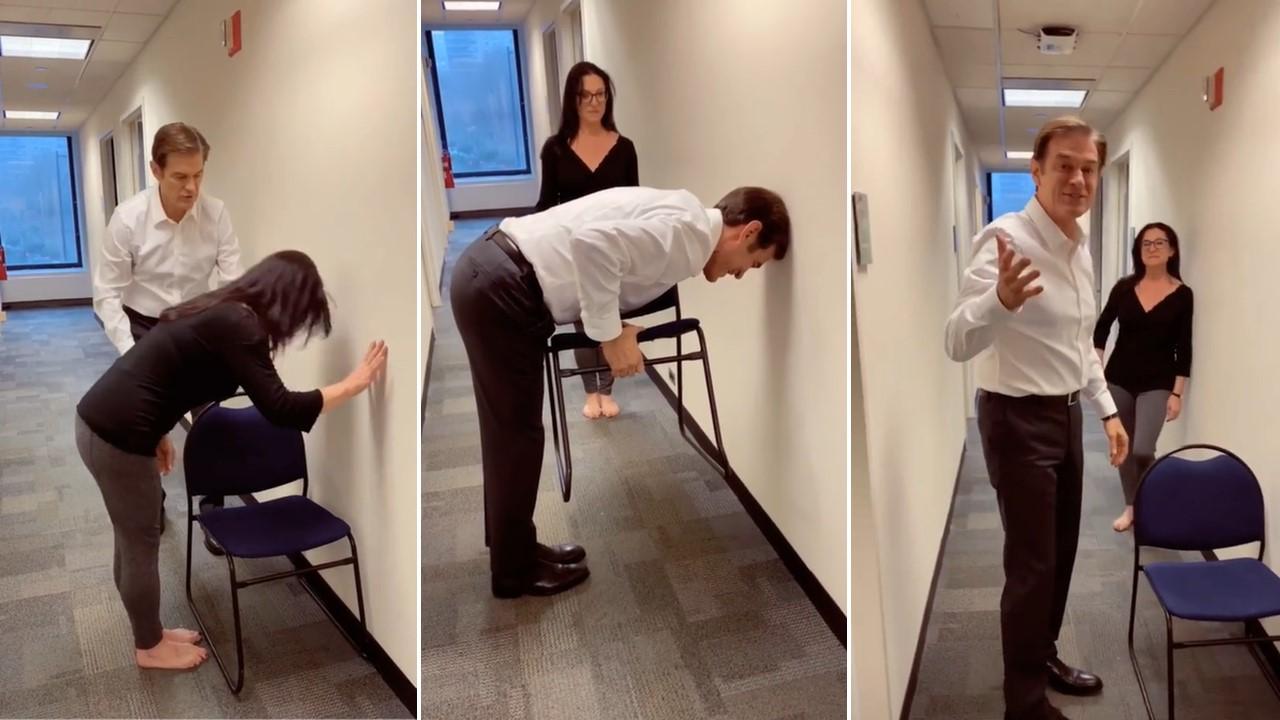 What is the TikTok chair challenge?
The instructions for the TikTok chair challenge are actually fairly precise. You just need a wall and a chair to take part in the challenge. Once you've found your spot and your chair, stand facing the wall, and then take two small steps backward (the length of your foot should work as a measure). Then, bend forward at the hip until the top of your head is touching the wall.
Article continues below advertisement
Then, have someone insert the chair underneath you, and lift the chair up and stand up. Although it's flaring up again on TikTok now, it has been on the platform in fits and spurts almost since its inception. The idea behind the trend is that, while women have no problem doing the trend in one seamless motion, men can't quite figure it out. The reasons for this aren't totally clear, but it has been true for decades.
In fact, this particular challenge predates TikTok or even the internet. It was featured in an episode of All in the Family all the way back in 1971, and the same thing happened then that happens to those who attempt it now: Women can do it with ease, and men can't quite hack it.
Some have theorized that the reason men struggle with it is, because their feet are typically bigger than women's, they wind up farther away from the wall.
Article continues below advertisement
Whether that explanation passes muster or not, though, what's definitely clear is that this trend has endured for at least half a century, and it likely won't disappear in the future. It's not the kind of trend that TikTok is often dominated by, which involves being obsessed with a single song or a challenge that leaves the platform fairly quickly.
In contrast, the chair challenge has endured and will likely continue as long as men and women live together and need something to do for entertainment in their spare time. That, ultimately, is the trend's brilliance.