Is Ariana Grande Coming to 'Fortnite'? Fans Speculate on Season 7 Lobby Countdown
The mysterious lobby that's popped up on the 'Fortnite' lobby has fans buzzing. What is it for? Here's what we know about it so far.
The leaps that online games have made in recent years are nothing short of astounding. And with a huge base of gamers to keep satisfied and coming back for more, developers are pulling out all the stops by consistently coming up with original content.
Article continues below advertisement
Epic Games' Fortnite is a perfect example of this phenomenon. Devs are always teasing new features, additions, and game modes for the ridiculously popular title. Now, after the small v17.21 update that was released on July 27, 2021, users noticed a countdown timer on the game's lobby. But what is it for?
What is the timer on the 'Fortnite' lobby indicating?
One of the first thoughts that comes to mind is something to do with the ominous alien invasion that's been hyped up in Season 7. The appearance of UFOs and a forthcoming alien invasion has been confirmed by Epic Games.
Said invasion has also set the stage for various other Fortnite events and features, like the fact that there's a heavy dose of DC characters peppered into the game.
Article continues below advertisement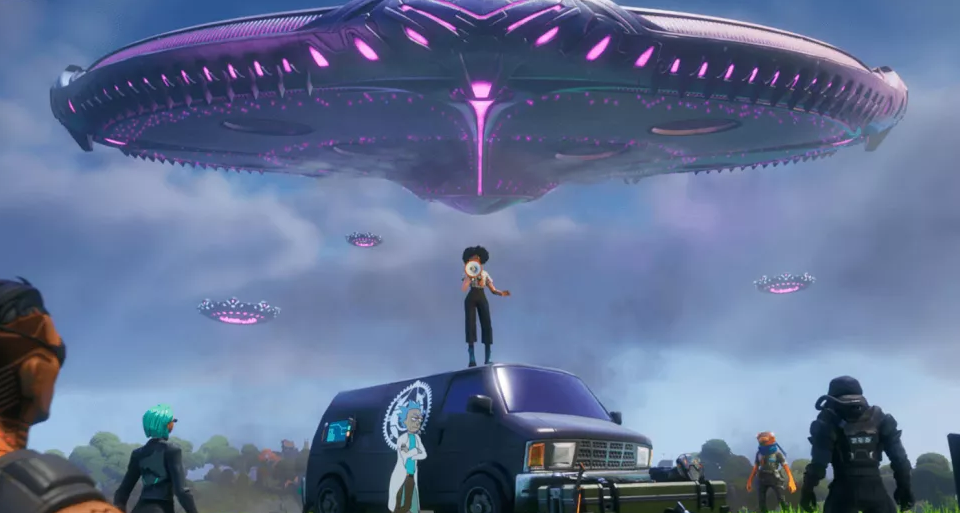 Article continues below advertisement
There have been plenty of other premonitions about the invasion set to take place on the island. Gamers have encountered alien parasites, abductions, and UFOs throughout Season 7. All of these events are seemingly building anticipation for a full-blown invasion event, which could be what the lobby countdown refers to.
Article continues below advertisement
But is the countdown timer for the rumored Ariana Grande event instead?
Pop culture has often intersected with Fortnite and various in-game events have been hugely successful, not just for the game's bottom line but for those advertising inside the title.
Travis Scott held a virtual concert that had a record-breaking 12.3 million attendee turnout.
Article continues below advertisement
So it makes sense that other popular artists would want to capitalize on this kind of exposure and direct audience interaction. Recently, it was rumored that a special Ariana Grande Fortnite skin would be released to commemorate an in-game concert by the pop star.
Article continues below advertisement
When is the 'Fortnite' Season 7 lobby countdown timer going to end?
As of this writing, the timer is set to officially end on Friday, Aug. 6, 2021 at 6 p.m. EST. But there's always the possibility that Epic could decide to push the timer back even further to develop whatever it is that they've got planned.