TikTok's New Tako AI Chatbot Debuts and Causes Confusion Among Users
Users across TikTok have been left completely confused by a message from Tako, an AI chatbot that TikTok has started rolling out to all users.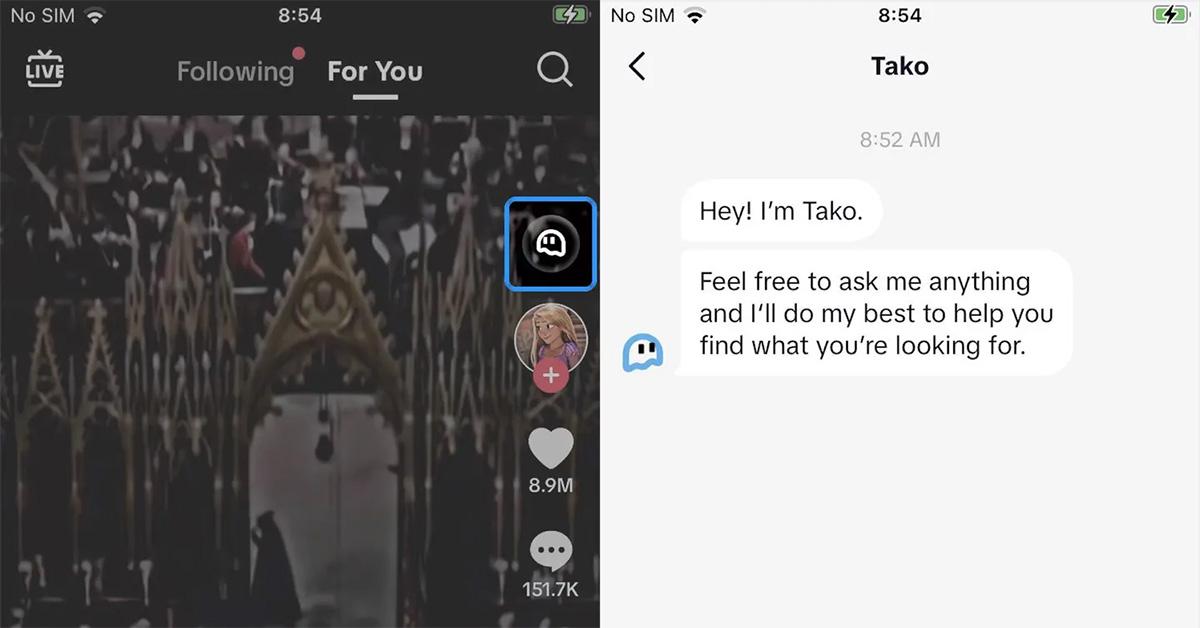 The Gist:
TikTok is getting into the AI game with a chatbot called Tako.
The service messaged users across the platform on Nov. 2, 2023, delivering a message to them that none of them could open.
Users are complaining about the new feature, and wondering whether TikTok even needs an AI chatbot or whether it would be better off without one.
Article continues below advertisement
If 2023 has ushered in anything, it has been the broad adoption of AI chatbots. Many social media services and other platforms across the web have started to introduce their own versions of the bots. As of Nov. 2, 2023, TikTok is the latest service to join in on the fun. Users across the platform have received a message from Tako, TikTok's version of an AI chatbot.
Now that users across the platform are aware of Tako, many want to better understand what it is, and why TikTok felt like adding the feature would improve its user's overall experience of the app.
Article continues below advertisement
What is TikTok's AI chatbot Tako?
Like most social media chatbots, Tako is designed to help users engage with TikTok and find content that's entertaining and meaningful to them. TikTok first announced its plans to roll the feature out in early 2023, and launched a beta test in the Philippines.
TikTok even offered examples, suggesting that users watching videos of King Charles's coronation could ask the bot about it and better understand what they were watching.
Article continues below advertisement
Unfortunately, the rollout of Tako hasn't been the smoothest of sailing. On Nov. 2, most users woke up to a message in their TikTok apps that said it was from Tako, but also seemed to be impossible to actually open. The message even came with a ghost icon that seemed to be Tako's logo. This new rollout may eventually help users enjoy TikTok more, but after receiving this ghost message, many users had the opposite reaction.
"Way to go TikTok, randomly dropping an AI chat that we can't even open/use. Hooray for TikTok Tako!" one person wrote on Twitter.
"We may finally see TikTok Tako available in more regions but there is no guarantee yet for this experimental AI chatbot. However, right now nothing happens when I click on it," another person added.
"WTF is this TikTok Tako? Why wont they let me open the messages?" a third wrote.
Article continues below advertisement
Clearly, people weren't charmed by their first impressions of Tako, and it isn't clear whether this message was even intentional. Even though many users complained about the additional feature, some others wondered whether a new AI chatbot was even necessary at this point, given the proliferation of them across the internet, and the difficulty of verifying the information they provide.
AI may be coming for us all, but Tako is off to somewhat of a tough start on TikTok. It's possible that everyone will be using the feature in three years time, but at least for now, the prevailing sentiment seems to be pretty skeptical that it's even necessary.