What Kind of Flute Does André 3000 Play on His New Album, "New Blue Sun"?
André 3000's new album, "New Blue Sun" is out, and it's unlike anything he's ever produced before. Spoiler alert: it's not a rap album!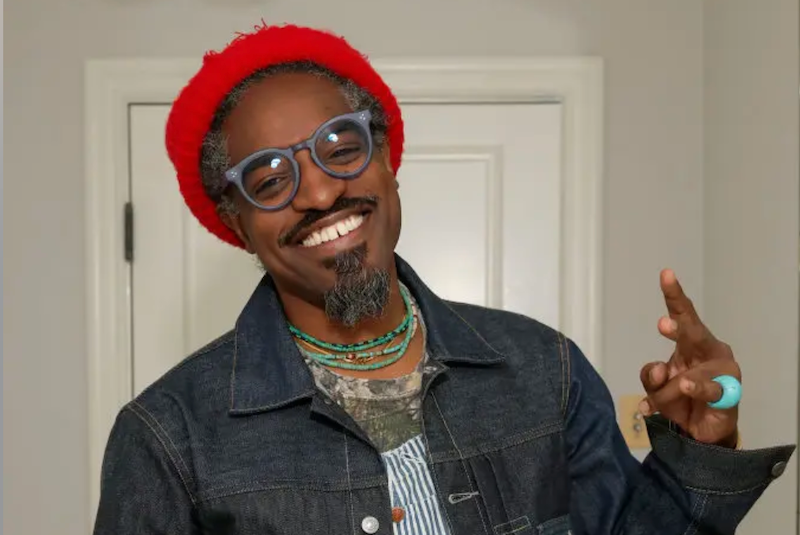 The Gist:
André 3000 is one of the most well-known rappers in hip-hop history.
His latest album has "no bars" but lots of flutes.
The flute on his album cover was custom-made for him.
Article continues below advertisement
One-half of the iconic rap duo, Outkast — André 3000 — has embarked on a musical venture that has left fans and critics in awe — a new solo album. The album, titled, "New Blue Sun," is literally all flute! And judging by the album cover, this is unlike any flute you've ever seen before.
OK, what kind of flute does André 3000 play?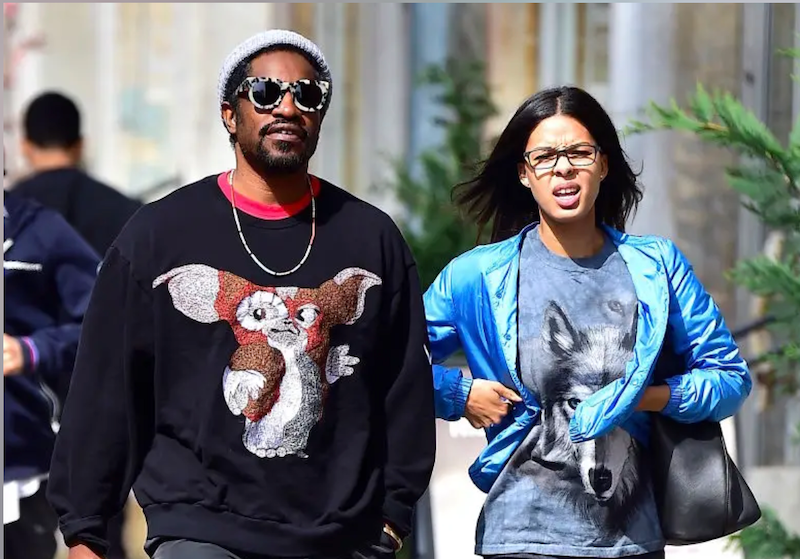 André 3000's instrument of choice is as distinctive as he is. I mean, it looks like a lightsaber or maybe a magical staff.
So what is it? Larger than a standard flute, André's is a custom wooden Mayan double flute made of two resonate pipes. And it was hand-crafted a few years ago by an "indigenous man named Guillermo Martinez at Quetzalcoatl Music."
Article continues below advertisement
Although this seems to be the flute from the cover, it is not the only flute that makes an appearance in the album. With track titles like, "BuyPoloDisorder's Daughter Wears a 3000™ Button Down Embroidered" and "The Slang Word P---y Rolls off the Tongue With Far Better Ease Than the Proper Word Vagina . Do You Agree?" there's plenty of room for multiple types of flutes.
Article continues below advertisement
Oh, did we mention that André reports having upwards of 40 flutes? In an interview with NPR, he explained, "I'm kind of getting schooled by different cultures on different flutes. So when I say I have a lot of flutes, I have mostly my style of flutes made by Guillermo. But I started to just collect a lot of different flutes from a lot of different countries. So I have flutes from Thailand. I have flutes from China. I have flutes from Korea. Flutes from Africa."
The album released on Friday, Nov. 17, 2023.
"New Blue Sun" descended upon eager ears on Friday, Nov. 17. It is an instrumental epic recorded at Rick Rubin's Shangri-La studio, and it unveils eight tracks brimming with celestial new age and meditative ambient vibes. André's collaborations with renowned musicians like Carlos Niño and Nate Mercereau make it quite an original listening experience.
Article continues below advertisement
André didn't expect to make this album.
Despite his obvious woodwind obsession, André actually wanted to make a totally different type of album.
He told NPR, "I really wanted to make a rap album because, in a way, you really do want to please your fans. I'd love to shut motherf--kers up." This explains the title of the first track, "I Swear, I Really Wanted to Make a 'Rap' Album But This Is Literally the Way the Wind Blew Me This Time." His desire to create a rap album likely comes from backlash from things with Big Boi in 2007.
A lot happened between André 3000 and Big Boi.
OutKast is easily one of the most well-known hip-hop groups of all time. In the '90s and the early 2000s, they were making hit after hit, and raking in millions with their funk and jazz-influenced music. But in 2007, that all stopped.
Article continues below advertisement
Despite the 2014 reunion at various music festivals, they haven't made new music for over a decade. When André 3000 broke away from Outkast, the group was unable to perform at shows that they booked, costing Big Boi a loss of around $20 million dollars.
Article continues below advertisement
André isn't planning on rapping again.
André 3000 is leaving the door open for his future, but he doesn't have specific plans to rap again. On his music, he said, "It's therapeutic to be in that setting and playing and having to be fully in the moment. Don't think about the future, don't think about the past."
"New Blue Sun" is as delightful as it is bizarre — and even though André 3000 doesn't want us thinking about the future — we can't wait to see what he does next!