Many People Are Still Finding Ways to Commemorate 9/11 Almost 20 Years Later
The tragedy of 9/11 is almost 20 years old, and every year, people around the globe discover new ways to celebrate and commemorate Patriot Day.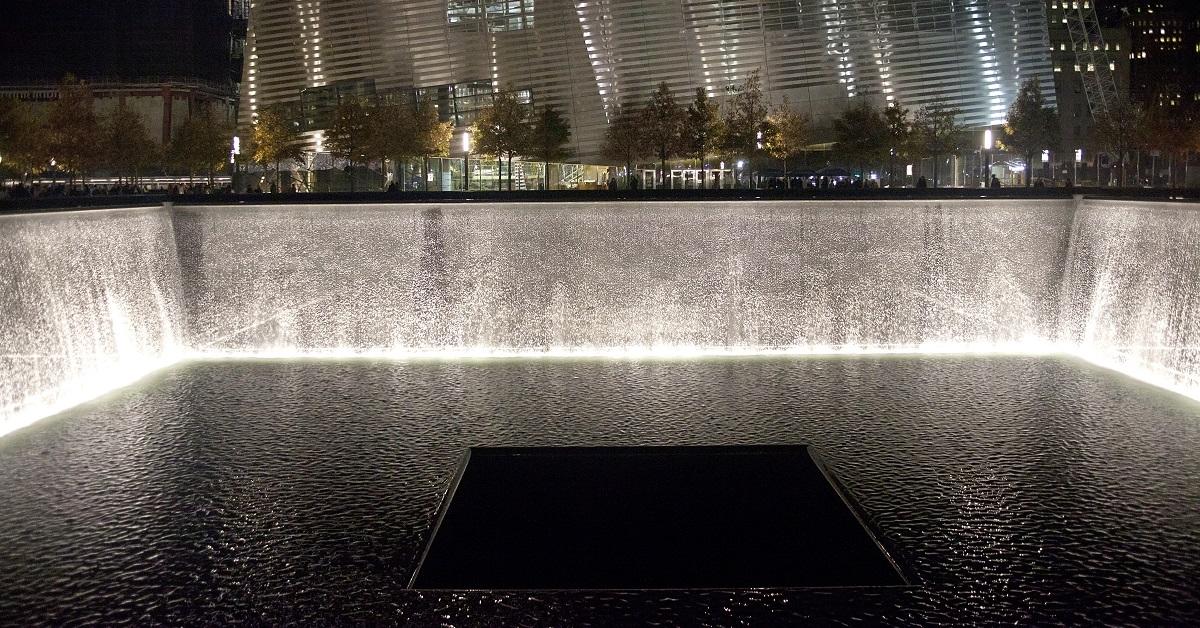 As the tragedy of 9/11 continues to become a more distant memory each year, many Americans and people around the world need guidance on how to best commemorate the day. In the 19 years since New York City's twin towers were attacked, a number of traditions have been established that help people reckon with Patriot Day, and with everything that came in its wake.
Article continues below advertisement
What should people do to celebrate 9/11?
The most common traditions that have sprung up since 9/11 include social media remembrances using the hashtag #NeverForget, as well as flying flags at half-mast. There are also flags specifically designed for 9/11 that some Americans choose to fly in remembrance of the day. Many communities also observe a moment of silence at 8:46 am EST on 9/11 to remember the moment when the first plane struck the North Tower.
Article continues below advertisement
Each of these traditions is designed to honor those who lost their lives on that day, including the firefighters and other civil servants who rushed into the buildings to save as many people as they could. Some universities and other public institutes also seek to honor every life that was lost. Pepperdine University in California, for example, planted more than 3,000 flags on its campus in memory of each life that was lost.
How should Patriot Day be observed?
Although these traditions are among the most popular, there are plenty of others that have been started in the tragedy's aftermath. If you're looking for a way to observe the day, you can start your own tradition based on what feels appropriate to you. You can take advantage of a volunteer opportunity, or donate money to a cause that makes you feel patriotic.
Article continues below advertisement
There are still a number of charities that help 9/11 first responders who are dealing with the after-effects of smoke inhalation and other long-term health problems. If you live in or around New York City, you can also visit the 9/11 memorial that stands where the towers used to be. There is an infinite number of ways to help your fellow citizens, and you can commemorate 9/11 by taking part in any one of them.
Article continues below advertisement
Many feel conflicted about the legacy of 9/11.
Even as many people across the country and around the world observe Patriot Day in remembrance of the lives that were lost on 9/11, there are others who think that the legacy of the terrorist attack has ultimately sowed further division across the United States. The wars in Iraq and Afghanistan were at least partially a result of the attack, and there was also an increase in violence against Muslims across the globe in the aftermath.
All of these shifts have left some wondering what it means that we continue to commemorate 9/11, a day filled with tragedy that also left behind a messy, complicated legacy. As much as Americans united in grieving the lives that were lost on that day, they remain conflicted about whether the aftermath of the attacks was justified. It's a question that, 19 years later, still shapes domestic and foreign policy.