Brian David Sweeney Left a Heartbreaking Voicemail Before Losing His Life on 9/11
Who was Brian Sweeney? Former U.S. Navy Pilot Brian David Sweeney was one of the few 9/11 victims able to use their phone one last time.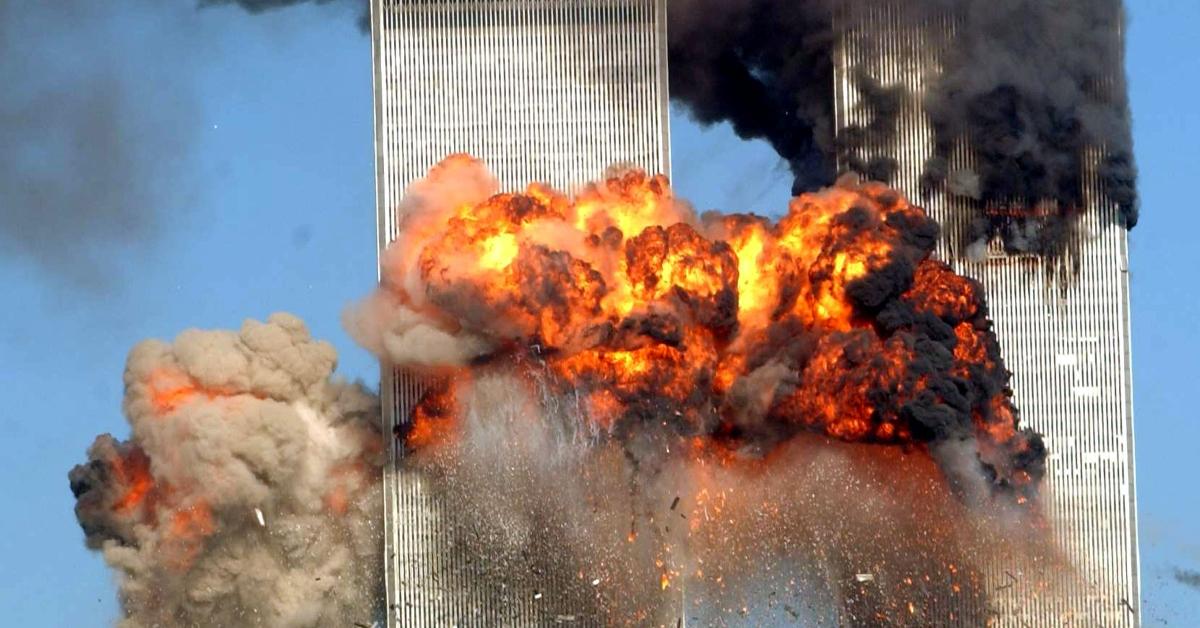 38-year-old former U.S. Navy pilot Brian David Sweeney left a heart-rending voicemail for his wife, Julie, approximately three and a half minutes before United Airlines Flight 175 crashed into the South Tower of the World Trade Center on Sept. 11, 2001, as part of the deadly terrorist attack known as 9/11.
Article continues below advertisement
Brian David Sweeney was one of the victims of 9/11, the worst terrorist attack in U.S. history.
"Jules, this is Brian. Listen, I'm on an airplane that's been hijacked. If things don't go well, and it's not looking good, I just want you to know that I absolutely love you, I want you to do good, have good times, same to my parents and everybody, and I just totally love you and I'll see you when you get there," Brian informed his wife in the last minutes of his life.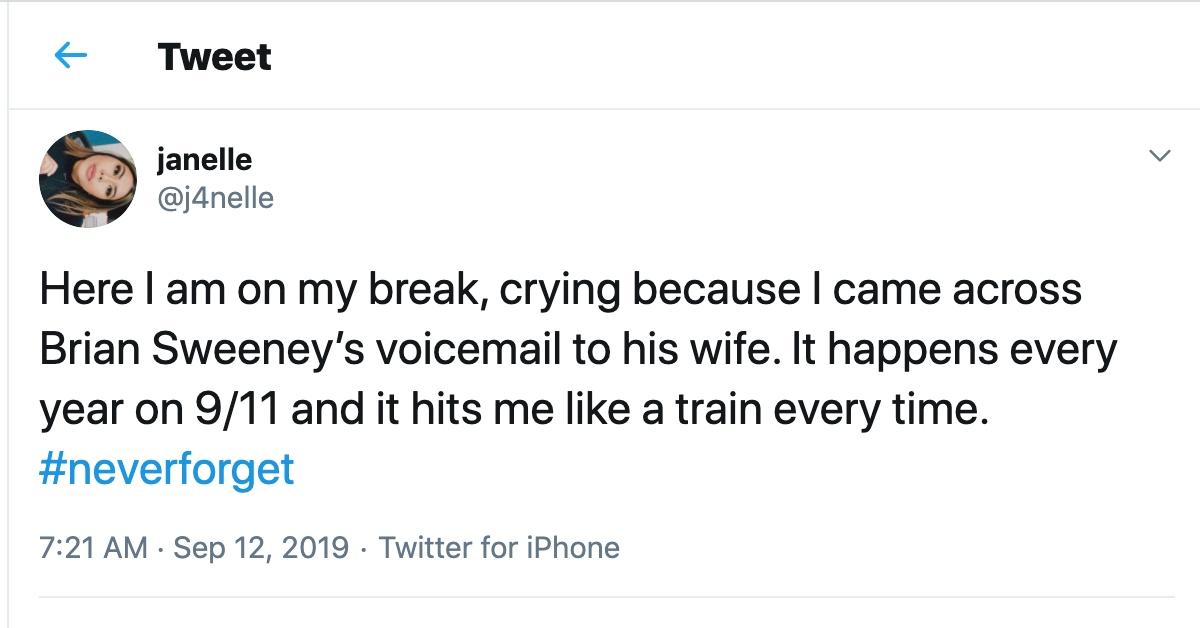 Article continues below advertisement
The voicemail had an enormous impact on people from all walks of life.
"That 9/11 voicemail from Brian Sweeney to his wife while he's on the plane gets me man. Big time reminder to be grateful for everyone in your life," tweeted a person.
"Brian Sweeney, a passenger on the 9/11 airline's last text message to his wife. It's just too sad #neverforgotten," wrote another person.
"Brian Sweeney's voicemail to his wife from United Flight 175 on #9/11. HUG THE ONES U LOVE A LITTLE TIGHTER TODAY," remarked another person.
"I never fail to spend at least 2 hours of each 9/11 choked up listening to Brian Sweeney's last call to his wife," tweeted somebody else.
Article continues below advertisement
Brian was traveling on United Airlines Flight 175, one of the four planes hijacked by the members of the Islamic extremist group al Qaeda.
The plane hit the South Tower at around 9:03 a.m., killing the 65 people on board and approximately 624 people inside the building, a 2004 report by National Institute of Standards and Technology states.
Article continues below advertisement
Another plane, American Airlines Flight 11, crashed into the North Tower at around 8:46 a.m., killing around 92 people on the plane and approximately 1,466 people inside the building.
Article continues below advertisement
American Airlines Flight 77 flew into the Pentagon at around 9:45 a.m., costing the lives of the 64 people on board and around 125 inside the building. A fourth plane, United Airlines Flight 93 crashed into a field in Somerset County, Pa., killing approximately 44 people.
Paramedics, policemen, firefighters, and many others have lost their lives in the aftermath of the tragedy.
Brian's voicemail reportedly resurfaced after an independent commission investigating the horrific terrorist attack released a statement in January 2004. He also had a phone conversation with his mother, Louise, who refused to discuss the contents of the call with the media due to its personal nature, a previous article by CNN reveals.