Black Noir's Character Arc in 'The Boys' Series Is Way Different Than the Comic's
Fans of 'The Boys' are wondering what's wrong with Black Noir, but there are hints to his mysterious behavior after we learned of his tragic backstory.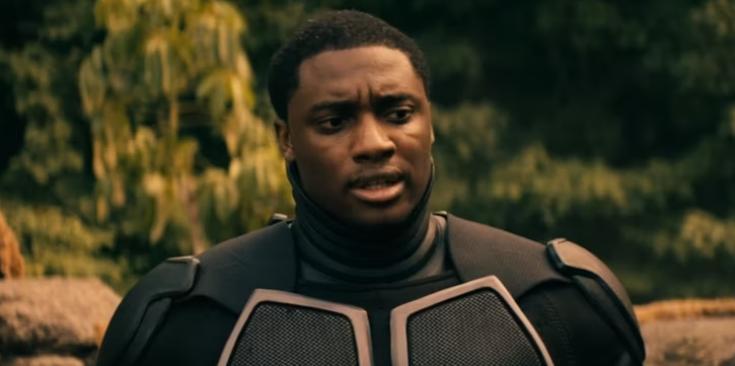 The Amazon series The Boys is full of twists and turns, but there is one character who is inarguably the most mysterious character in the entire series, and that's Black Noir.
The Vought-devotee and murderously efficient super-spy-ninja is one of the most fearsome presences in the show, and one of the few people Homelander appears to actually like (aside from Stormfront, but that relationship doesn't end well).
Season 3's third episode answers a big question fans of the series have about the superhero. Namely: what happened to him?
Article continues below advertisement
What happened to Black Noir in 'The Boys?'
Warning: the following contains spoilers for The Boys.
While there are a lot of similarities between the Amazon series and the source material on which it's based, showrunner Eric Kripke has done a tremendous job of separating and adapting the show to create a fulfilling series in its own right.
This means taking certain liberties to tell a different story with the same tone and spirit as the comics.
One of the biggest changes is the function and origin of Black Noir's character. In the comics, readers learn at the end that Noir was essentially just a clone of Homelander. Sportskeeda writes: "Black Noir was created by Vought America to act as a contingency plan in case Homelander ever stepped outside his bounds and lost his mind. This, in turn, causes Black Noir to go insane, as he develops very much the ego of his counterpart, albeit a little deadlier."
Article continues below advertisement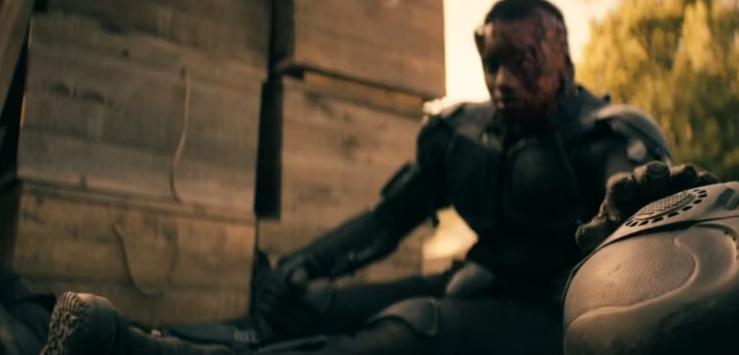 In the comics, Noir reveals that he is a clone of Homelander. He's the one who raped Becca Butcher, routinely donning the superhero's suit to commit atrocities.
Him and Homelander duke it out, but since Black Noir was designed as a fail-safe for "America's Hero," he ultimately wins the contest, with nothing but the supe's arms and chest left behind.
Article continues below advertisement
Noir is shot to death by the military and has a part of his skull ripped out by Butcher with a crowbar. We learn in Season 2 of the Amazon series, however, that Black Noir isn't a clone of Homelander when Maeve rips off his mask to put an Almond Joy in his mouth to stop the supe in his tracks.
Article continues below advertisement
Audiences learned two things: that Black Noir has a nut allergy and that he's a Black man. In Episode 3 of the show's third season, however, viewers got to learn a little bit more about Black Noir.
He's one of the longest-running members of the seven and even served with Soldier Boy during the Payback Nicaragua mission in 1984.
Noir and Soldier Boy are depicted as the only competent members of the Seven at the time, and the masked hero even elects to take his cowl off during the mission. Noir says that he wants to stop being the "silent ninja" and wants people to see his face. Stan Edgar, head of Vought, mentions that this cannot happen, as the ninja shtick is apparently really popular with young boys, a la Snake Eyes from G.I. Joe.
Article continues below advertisement
Edgar even rejects Noir's mention that he could succeed Soldier Boy as the head of the Seven because, at the time, his skin color makes him a "non-starter" hence why he's expected to stay covered up in a costume.
Some even speculate that this is a nod to the 2018 outrage folks had over China's Black Panther posters, which feature covered up Chadwick Boseman's face as marketers didn't want to put the Black actor's countenance on promotional materials.
Article continues below advertisement
The Nicaragua mission ultimately goes haywire due to the incompetence of other members of the Seven, which culminated in Noir being stuck in the crossfire between enemy combatants and members of his own team. When Noir is found, his face is scorched, patches of his hair are burned off, his left eye is almost dangling out of its socket, and he is unable to speak.
Article continues below advertisement
The burns seemed to have persisted even after some 40 years (the superhero serum, compound V, inhibits Black Noir and other supes' aging). Even during all of the chaos, Noir proved himself a valuable asset, protecting Stan Edgar's life with just a blade as other members of the team, minus Soldier Boy, gummed up the works.
Why is Black Noir so devoted to Vought?
Could it be the longstanding relationship he's had with Edgar? Or maybe he wishes he kept his mask on during the mission, as Edgar suggested, so his face wouldn't have been ruined? Or maybe it's because in the wake of such a traumatic event, Edgar was there with him?
Watch The Boys on Amazon Prime Video now.