Post Malone Opens Up About Seeking Help for Mental Health: "It's Difficult"
What's wrong with Post Malone? The rapper sparked concern after falling on stage. And he recently opened up about his struggle with mental health.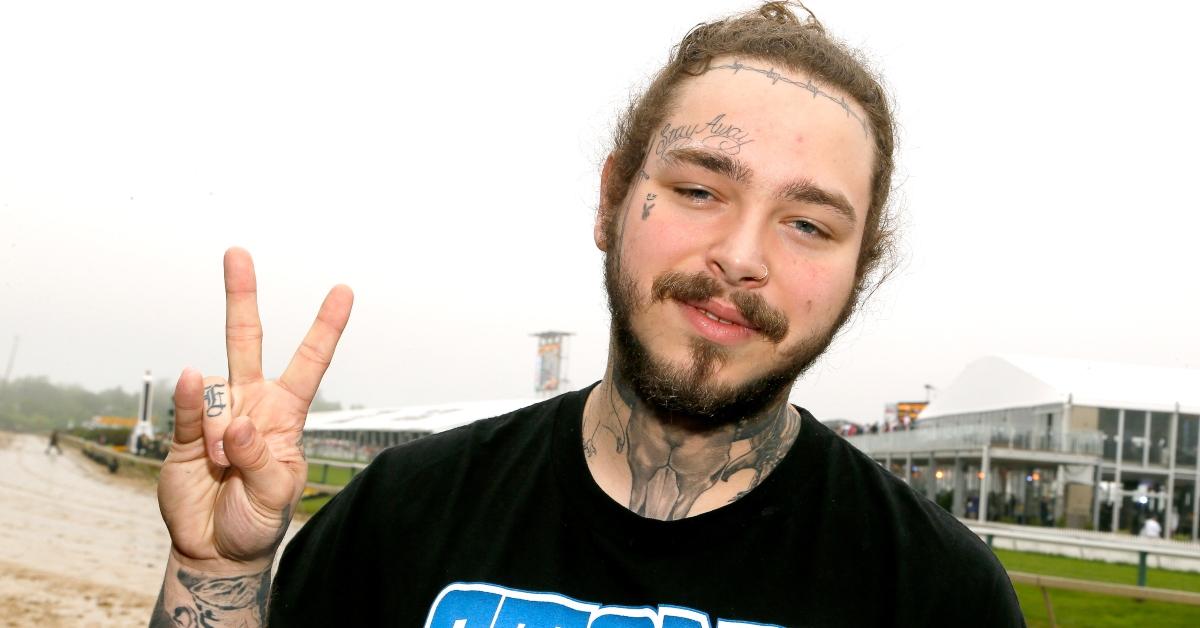 Is everything okay...?
Post Malone has fans worried after the rapper's performance in Nashville, Tenn., on Wednesday, March 4. The artist was singing "I Fall Apart," when he fell over and seemingly struggled to get back up. While some noted that Post likes to get low during the track and may have just stumbled, others expressed their concern.
Article continues below advertisement
"Yo, protect Post Malone man.. I've been seeing these videos of him performing where he's not looking too good. Bro looks like he's crying out for help on stage.. All I'm saying is I hope he gets the help he needs if he's hurting. I'd hate to see anything happen to him," tweeted one fan.
This fan wrote: "I'm genuinely concerned for Post Malone and his well-being right now."
Article continues below advertisement
Another posted: "I've been a big fan of Post Malone since early 2016 and seeing these videos of him recently are worrying me. Yes, he's an outgoing funny character but I've never seen him like this in videos. He looks as if he needs help."
What's wrong with Post Malone? Rapper opens up about mental health.
In a recent GQ interview, the 24-year-old talked about how he suffers with his mental health. "I'm f--king crazy," he told the outlet. "And it has exacerbated over the past years, since Stoney." Acknowledging that his friends and fellow musicians have struggled with substance abuse and some have even passed away, such as Mac Miller, Juice WRLD, and Lil Peep, the artist revealed, "That could have been me."
Article continues below advertisement
So, is the rapper seeking professional help for his personal mental health issues? "I am, now — I'm trying," he admitted. "It's difficult. Through my songs, I can talk about whatever I want. But sitting here, face-to-face, it's difficult."
While the rapper has not talked extensively about mental illness, he has been upfront about his struggle with anxiety and depression.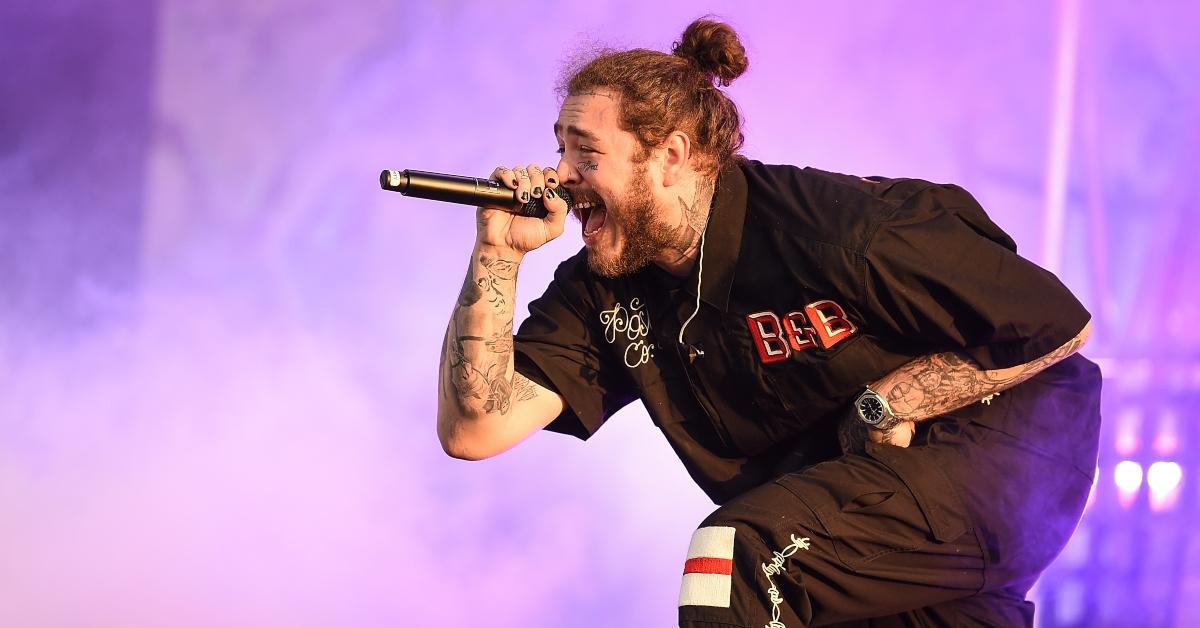 Article continues below advertisement
"I'd say since the beginning of middle school, I always felt like I was always anxious and kind of sad all the time, but I kind of came out of it," he told Variety last September. "Being in Utah and being away from the grind and from everybody else and it's just me with my video games and cold one that feels good to me."
The emotional lyrics in his songs give listeners a glimpse into Post's mind. For example, he told GQ that his song "Goodbyes" is "about sad times, and crying and s--t, and heartbreak and s--t."
Adding, "Middle school, I would cry myself to sleep every fuckin' day," he said. "High school, the same thing. I tried to drink some beers to get rid of that shit, but it just never goes away. And I don't think that's anybody's fault; it has to do with something predisposed in you."
Article continues below advertisement
Though his debut album was called Stoney, a nod to the nickname his friends gave him, he no longer smokes marijuana, telling GQ that he experienced a pot-induced anxiety attack that he has not gotten over.
Nowadays, Post's party-diet consists of alcohol, noting that he doesn't consume anything stronger than that.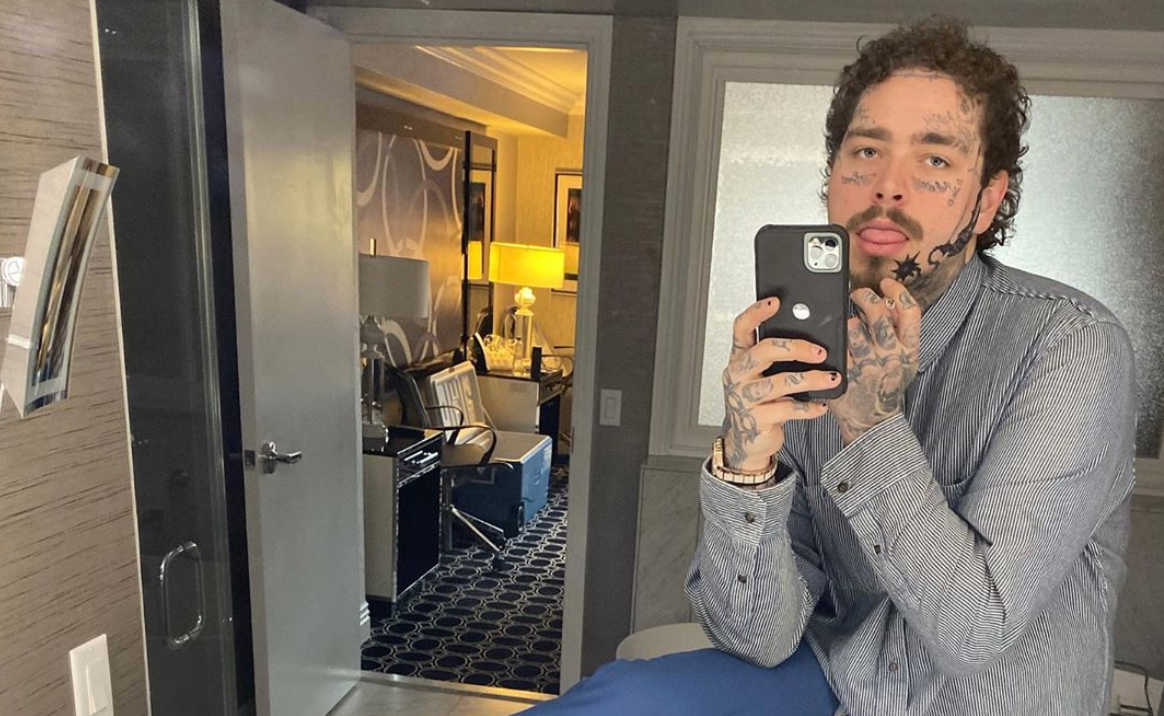 Article continues below advertisement
Post addressed his fan's concerns about his well-being.
In response to the outpouring of concern from his fans, Post addressed his performance, and clarified, "I'm not on drugs and I feel the best I've ever f-----g felt in my life."
According to Mirror, the rapper said that he just enjoyed being a little wild on stage, and was simply putting his everything into that performance.
"And that why I've been busting my a-s for these shows and can f-----g fall on the floor and do all that fun s--t," he said.
For fans who were concerned that he had gone back to using drugs, he promised them he hadn't.
"For anybody that's concerned here, I appreciate the love and the support, but I feel f-----g fantastic and I'm not doing drugs," he said.
While he had us all worried for a minute, we're glad he's OK.
If you or someone you know needs help, use SAMHSA's Behavioral Health Treatment Services Locator to find support for mental health and substance use disorders in your area: https://findtreatment.samhsa.gov, or call 1-800-662-4357 for 24-hour assistance.