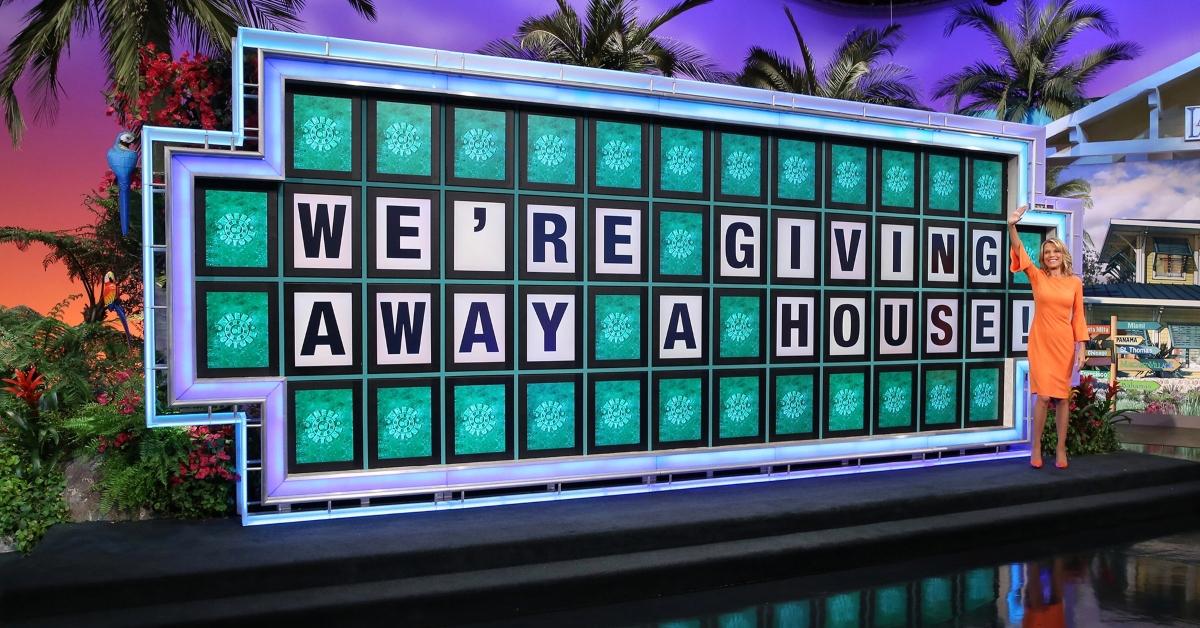 There Are Major Changes Coming to 'Wheel of Fortune' — Details!
Champions aren't born — they are made after completing the complicated word puzzles for prizes on Wheel of Fortune.
Decades after the television series made its network debut, Wheel of Fortune — hosted by Pat Sajak and Vanna White — is going to feature some major changes in the 2022-2023 season.
Indeed, Season 40 introduces a new and improved puzzle board, and viewers have mixed feelings about it. Read on for details on the game show's recent makeover!
Article continues below advertisement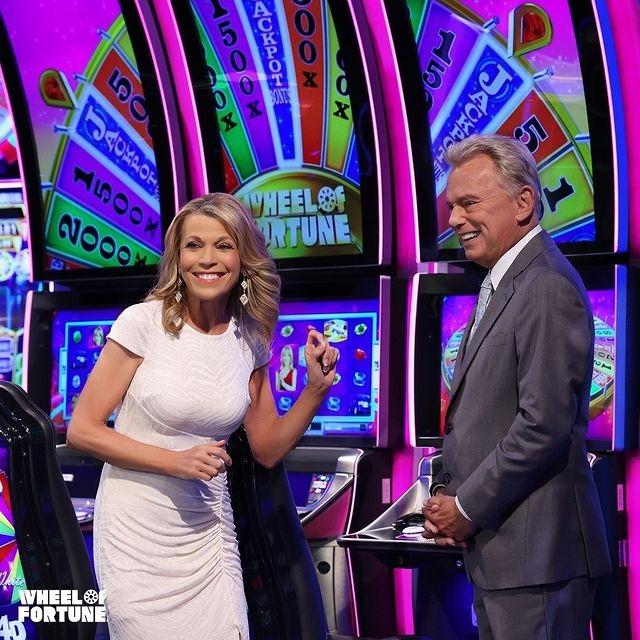 'Wheel of Fortune' has a new puzzle board! Details.
The 1975 series premiere of Wheel of Fortune featured the OG puzzle board, where each letter tile had to be unveiled manually. Later, In 1997, the co-hosts Pat and Vanna — who have been around almost as long as Wheel of Fortune has been on the air — announced that the series was going digital.
Pat explained in a throwback episode of the show, "This is the last night of this puzzle board. You will no longer be turning letters." He added, "The new board ... it's heat-activated, if you will."
Article continues below advertisement
In 2013, the puzzle board was given another update. But as of 2022, it's been nearly two decades since it got a revamp.
The Season 40 premiere features a first look at the new display, which is more high-tech than ever before. The longtime hostess of Wheel of Fortune gave a quick demo of the new puzzle board in a recent interview with Good Morning America. Vanna gushed, "Before this, I would have to touch the TV monitor; now it's a flat screen!"
Article continues below advertisement
Vanna added, "There's a laser and I can run my hand over it; I don't even have to touch it!"
The show's executive producer Bellamie Blackstone said the technology used to develop the new puzzle board has also been used by NASA. In a video for the Wheel of Fortune YouTube page, she said: "The technology behind how Vanna interacts with it is something that's used in self-driving cars. It's used on the Mars rover. ... So now we can put up our logo or any graphics we want to; we can also change it [back] to the puzzle board."
Here's how viewers on social media responded to the new 'Wheel of Fortune' puzzle board.
Although plenty of Wheel of Fortune viewers on social media suggested that the new puzzle board is subpar, others welcomed the switch.
"Why are some fans unhappy with the change to a single display on Wheel of Fortune's puzzle board?" one fan tweeted. "I think it's really cool. I previously have been thinking that Jeopardy! should do the same with its board since 2012."
Article continues below advertisement
@BuzzerBlog agreed, writing: "For the record, the Wheel of Fortune puzzle board is clearly not cheap, good for them for modernizing because it needed it, and they spent time and care to get it to be what they know works best for their fans."
With more than 7,000 episodes to date, showrunners tease that they've upped the competition and the cash prizes in Season 40. The series returns to the small screen on Monday, Sept. 12. Check your local listings for showtimes!