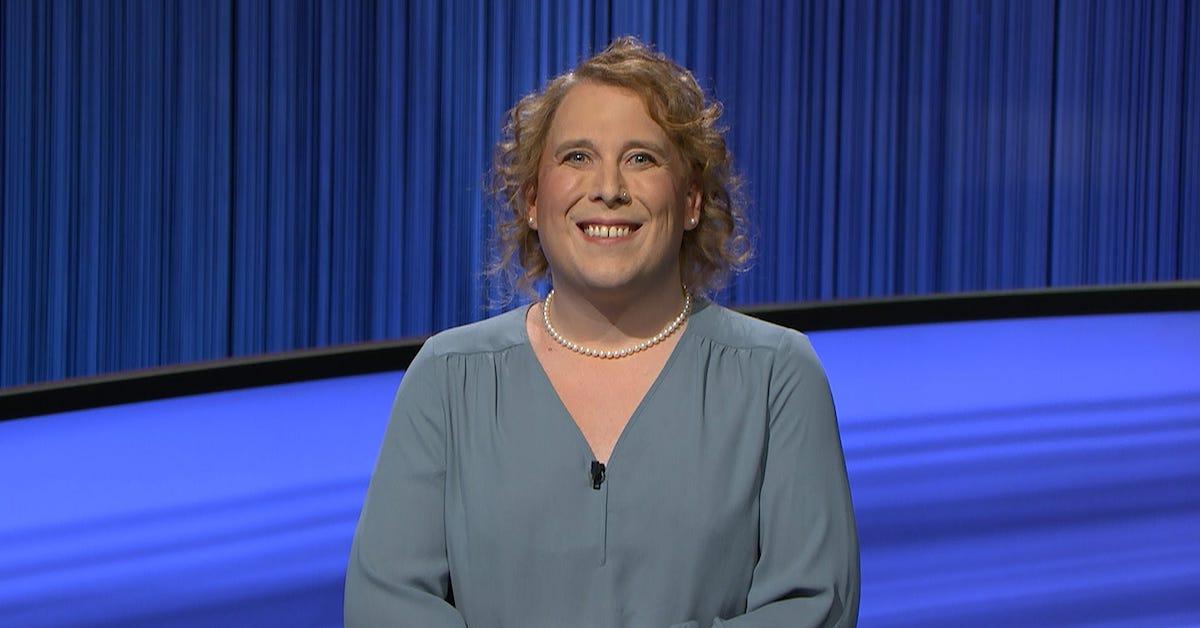 Has Amy Lost on 'Jeopardy!' Yet? And How Much Money Has She Earned?
By Stephanie Harper

Dec. 8 2021, Published 2:22 p.m. ET
When people think of classic game shows, Jeopardy! is typically the first one to come to mind. It's cemented itself in stone as one of the most enjoyable game shows to watch. Every episode consists of three players going against each other — including the previous episode's winner.
Article continues below advertisement
After competing in six categories over three rounds, the person with the most money left in their pot is the winner of the episode. The first episode of Jeopardy! premiered in 1964, and it's gone on for 38 seasons so far. It's most likely not going to stop anytime soon … especially when we have winning players like Amy Schneider in the mix. She's in the middle of a historic winning streak with the fourth-highest win total ever so far. Here's what you should know!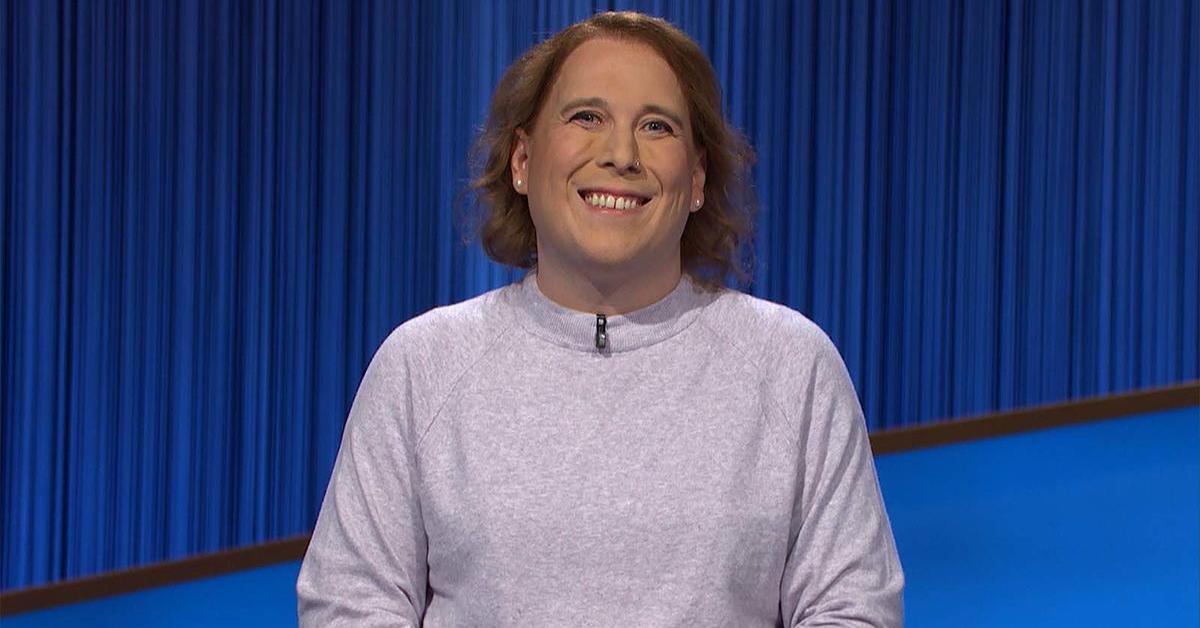 Article continues below advertisement
When did Amy lose on 'Jeopardy!'?
There's good news for fans of Amy who've been rooting for her to continue winning episodes of Jeopardy! She hasn't lost her winning streak yet and remains undefeated as of now. She's breaking records across the board.
Amy's now the first-ever transgender contestant in the show's history to make it to the Tournament of Champions and to rank as one of the show's highest-scoring players of all time. Ken Jennings, the host of Jeopardy!, announced on a recent broadcast that Amy is doing exceptionally well in the financial department.
Article continues below advertisement
How much has Amy earned on 'Jeopardy!' so far?
After winning 13 games against other brilliant individuals on different episodes of Jeopardy!, Amy's currently holding onto $536,400. According to SFist, Amy credits her winning streak to a consistent betting strategy paired with her swift buzzer timing ability. She also feels quite lucky when it comes to hunting down daily doubles before her opponents get the chance to do the same.
Article continues below advertisement
Since Amy's been doing so well on Jeopardy!, she's been gaining more followers than ever on her Twitter account. As of this writing, she has nearly 15,000 followers. Along with talking about her Jeopardy! experience, Amy is also tweeting quite a bit about her experience as a transgender person, her family life, her ex-wife, and so much more.
Article continues below advertisement
Why is Amy now taking a 'Jeopardy!' break?
Since Amy's won so many episodes in a row, the producers of Jeopardy! have decided to give her a two-week break from the grueling filming process. It takes a lot of effort to film so many episodes in a row! Executives of the show have high hopes and expectations for Amy, which means they don't want her to experience any form of burnout.
This is why they're allowing her to take a quick break to ensure her vibrancy and to restore some of her energy. There's so much to look forward to when Amy returns to Jeopardy! Fans of the show are excited to see if she'll be able to continue her winning streak in future episodes.