'Jeopardy!' Champion Amy Schneider Has Finally Been Defeated After a 40-Game Winning Streak
'Jeopardy!' is a great show for trivia lovers. Amy's winning streak on the show has been historic! When did she lose and how much has she won?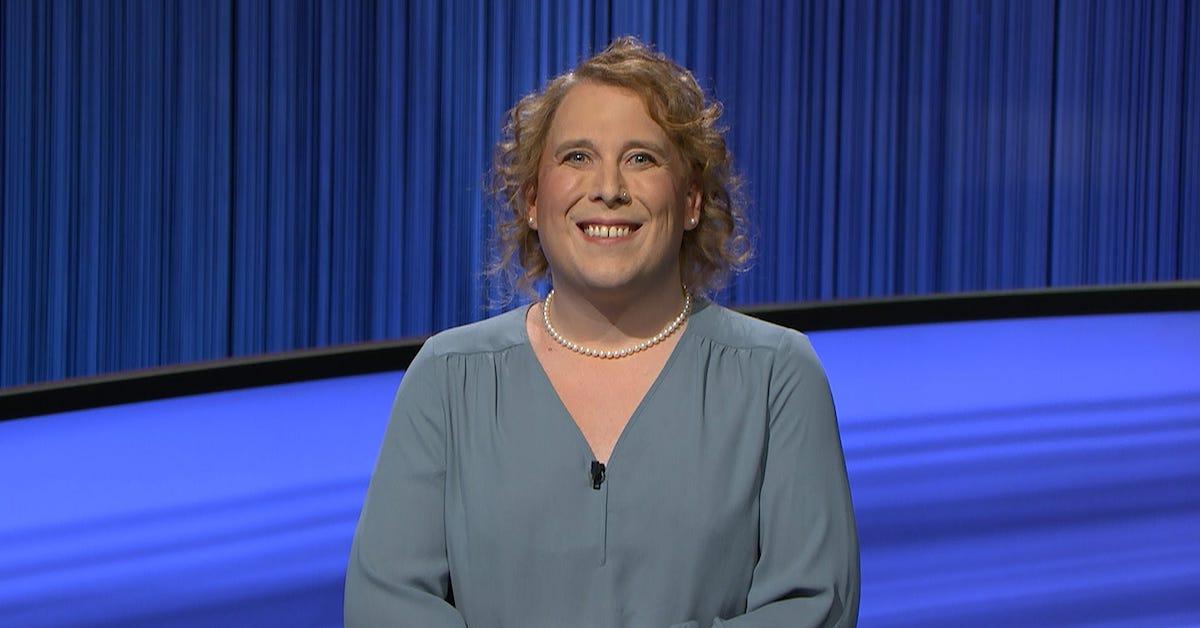 When people think of classic game shows, Jeopardy! is typically the first one to come to mind. It's cemented itself in stone as one of the most enjoyable game shows to watch. Every episode consists of three players going against each other — including the previous episode's winner.
Article continues below advertisement
After competing in six categories over three rounds, the person with the most money left in their pot is the winner of the episode. The first episode of Jeopardy! premiered in 1964, and it's gone on for 38 seasons so far. It's most likely not going to stop anytime soon … especially when we have winning players like Amy Schneider in the mix. Her historic winning streak yielded one of the highest win totals in the show's history so far, and fans are surely taking notice. Here's what you should know!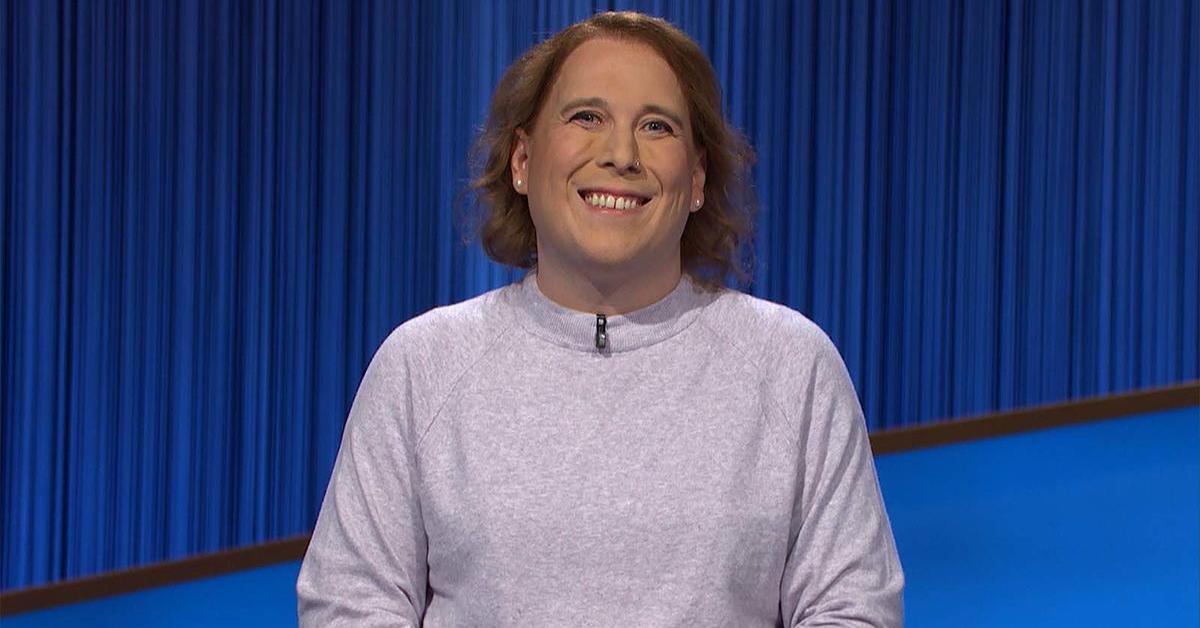 Article continues below advertisement
When did Amy lose on 'Jeopardy!'?
Amy's remarkable run as one of the most winningest contestants in Jeopardy! history sadly came to an end after a 40-game winning streak on Jan. 26, 2022. Amy, an engineering manager from Oakland, Calif., was defeated by Rhone Talsma, a librarian from Chicago, only a few days after Amy secured the title of the show's second all-time winningest player on Jan. 24, 2022.
Amy is the first-ever transgender contestant in the show's history to make it to the Tournament of Champions as well as the first to rank as one of the show's highest-scoring players of all time.
Article continues below advertisement
How much has Amy earned on 'Jeopardy!'?
After winning 40 games against other brilliant individuals on different episodes of Jeopardy!, Amy ended her remarkable run holding onto $1,382,800. According to SFist, Amy credited her winning streak to a consistent betting strategy paired with her swift buzzer-timing ability. She also noted that she has felt quite lucky when it comes to hunting down daily doubles before her opponents get the chance to do the same.
Article continues below advertisement
Along the way, Amy's been gaining more followers than ever on her Twitter account. As of this writing, she has around 105K followers. In addition to talking about her Jeopardy! experience, Amy has also tweeted quite a bit about her experience as a transgender person, her family life, her ex-wife, and so much more.
Article continues below advertisement
Why did Amy take a 'Jeopardy!' break in the middle of her winning streak?
Since Amy won so many episodes in a row, the producers of Jeopardy! decided to give her a two-week break from the grueling filming process back in early December 2021. It takes a lot of effort to film so many episodes in a row! Executives of the show knew that Amy was destined for greatness based on her performance at the time already, and affording her the break likely helped prevent any form of burnout.
Amy's time on Jeopardy! may have now come to an end, but her impact on the show thanks to such a consistent remarkable performance will be remembered for years to come. On top of that, Amy is now a bona fide celebrity in her own right, so it's likely that fans will see more of her in the near future.
Catch Jeopardy! weeknights at 7 p.m. EST on ABC.