'That's My Jam' Is Jimmy Fallon's Latest Game Show Spin-Off — Where Is the Show Filmed?
NBC's newest celebrity game show puts plenty of Fallon's 'Tonight Show' segments in each episode. But where is 'That's My Jam' filmed?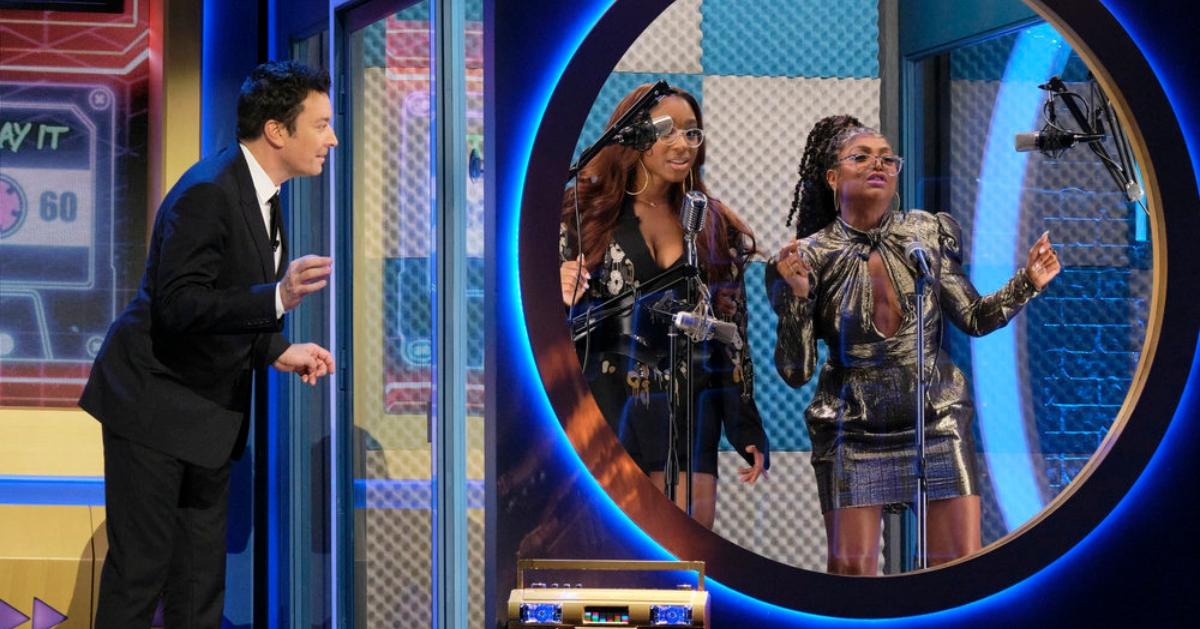 Jimmy Fallon is no stranger to spinning off segments of The Tonight Show into their own game shows, but That's My Jam takes it to a whole new level. Like Lip Sync Battle before it, the new celebrity game show collects several of Jimmy's musical segments into one competitive package. The series officially premiered in 2022 and has already featured plenty of interesting guest stars.
Article continues below advertisement
That's My Jam is hosted by Jimmy Fallon. In each episode, four celebrity guest contestants compete in teams of two in music-themed challenges, many of which are adapted from recurring segments on The Tonight Show. As the contestants face off against each other for charity, they must out-sing, out-play, and out-music their opponents in order to win big. Stars like Ariana Grande and Chance the Rapper put their musical skills to the test. But where do the celebrities gather for their big sing-off?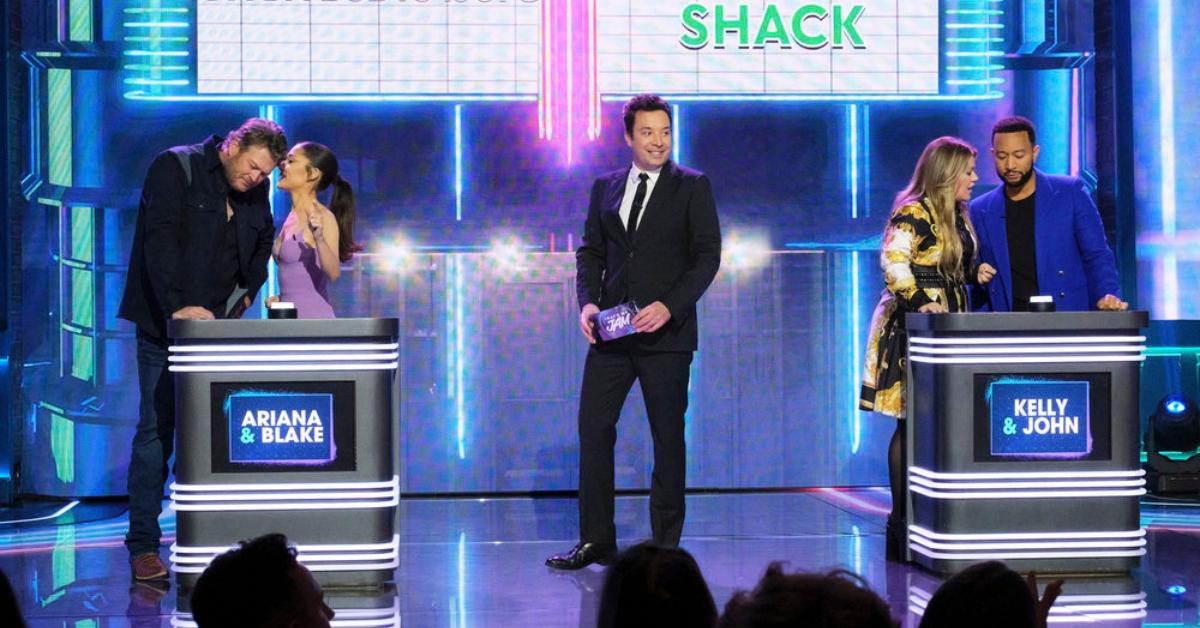 Article continues below advertisement
Where is 'That's My Jam' filmed?
The decision to create a new space for these shows came from Jimmy's desire to shine the spotlight on many of the fan-favorite segments from his talk show. "The musical segments on The Tonight Show have always been really popular," Jimmy said in a first look for the show. "And so, we just thought [let's] just make a whole show about those musical games and taking it to the next level."
That's My Jam showcases many Tonight Show segments as their own game show challenges, meaning that contestants aren't safe from getting sprayed by water or blasted by confetti. For example, "Slay It, Don't Spray It" is a popular game that tasks the celebrity contestants with remembering the lyrics to popular songs. If they forget, they get hit by sprays of water. Other segments are original to That's My Jam. Episodes typically consist of five musical challenges of increasing absurdity.
Article continues below advertisement
Though The Tonight Show is typically filmed at 30 Rockefeller Plaza in New York City, That's My Jam takes him across the country to California. According to The Cinemaholic, the show is filmed in Los Angeles County, Cal. Jimmy previously shared a brief Instagram video of himself on the set of That's My Jam, expressing excitement for the new series.
Article continues below advertisement
That's My Jam was initially slated to premiere after the 2020 Summer Olympics, but with the delay due to COVID-19, NBC postponed the series. The series aired a special preview episode in November 2021 with contestants Kelly Clarkson and John Legend facing off against Ariana Grande and Blake Shelton.
The first official episode premiered in January 2022 and featured Joseph Gordon-Levitt and Chance the Rapper battling against Allesia Cara and Josh Groban.
There are currently 10 episodes confirmed for the Winter 2022 season. Other guest stars will include Anthony Anderson, Taika Waititi, and Taraji P. Henson. New episodes of That's My Jam premiere every Monday at 9 p.m. EST on NBC.