What's So Great About Apple Widgets? Ask Android Users (They've Had 'Em for Years)
Apple's new iOS is adding widgets to the home screen — something Android users have had for years. When did Android first add widgets to its OS?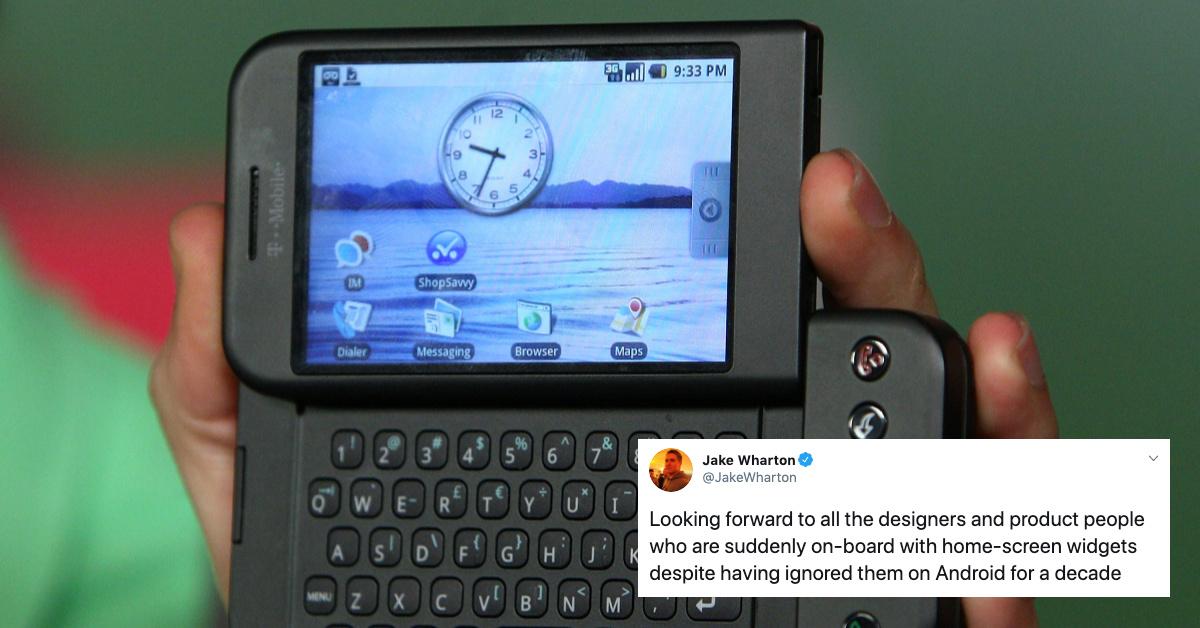 It's an exciting time to be an iPhone user. Apple is officially rolling out its iOS 14 Beta with a bunch of cool updates. One update that people can't get enough of is the ability to add widgets to your phone's home screen. That's right. It's 2020 and Apple has widgets.
Article continues below advertisement
If you're an Android user, you might be smirking right about now. That's because widgets have been one of Android's staple features for years. When did Android get widgets, you ask? Well, it's been a while.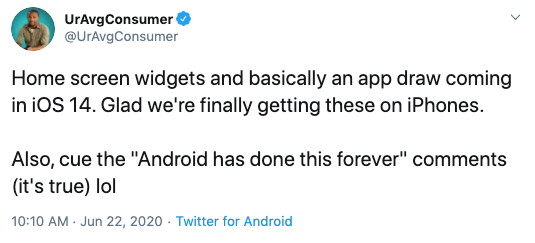 Article continues below advertisement
When did Android get widgets?
Widgets are a great way to add functionality and personality to your phone's home screen. If you're not familiar with the concept of widgets, they're basically small apps that provide information at a glance, without having to open up a full-size app. You might have a widget with a weather report for your local area, or maybe one to display photos from a particular album. The range of widgets on the market is pretty astronomical. It is for Android users, anyway.
That's because Android introduced the use of widgets wayyyyy back in the day. According to The Verge, widgets were an integral feature on the very first Android phone — the T-Mobile G1 — which came out in October of 2008. 2008, people! That was more than a decade ago! To be sure, the first widgets were nowhere near what Androids are capable of these days, but still. The groundwork was there.
Article continues below advertisement
By the time the "Cupcake" OS (1.5) came out, Android was accepting third-party widgets, and the widget game changed forever. These days, it's virtually impossible to find an Android user who doesn't rely on at least one or two widgets. And now, Apple is (finally) joining the widget club.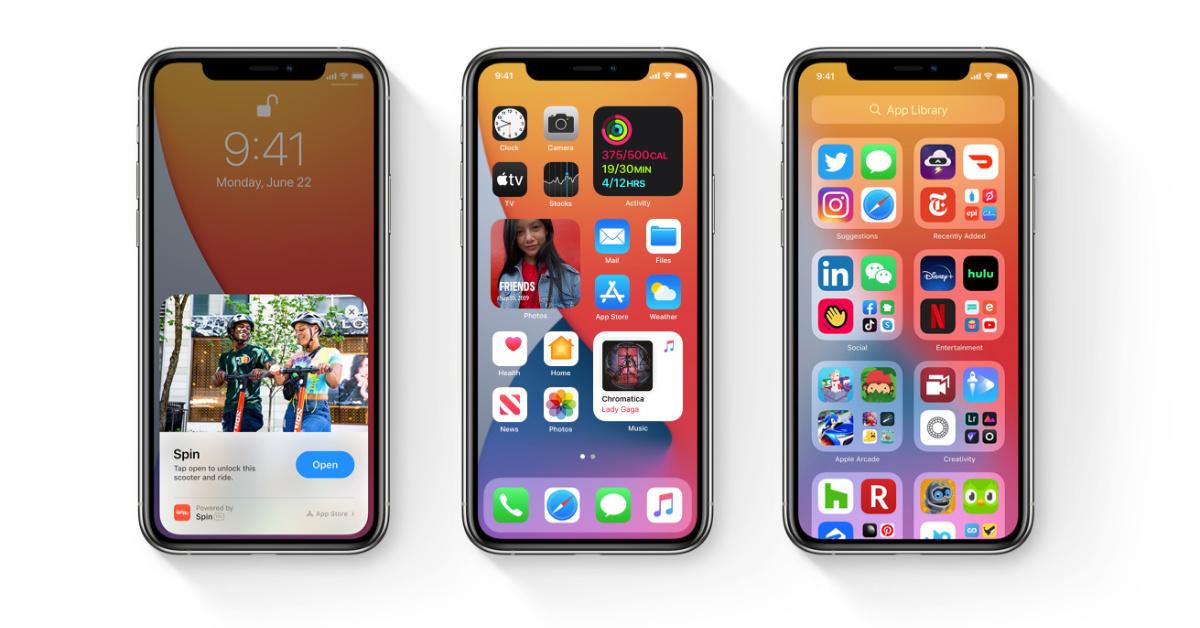 Article continues below advertisement
It's also virtually impossible to find an Android user who isn't feeling pretty smug after the announcement that Apple is adding widgets to its home screen experience. Of course, this is only the latest Apple feature that Android did first — there have been many, many others over the past decade. Apple may be a bit late to the widget party, but they're certainly ready to dance.
Here's how to get Apple widgets.
Apple's widget feature appears to be quite robust already (perhaps only in part because they had Android's OS to look to for inspiration). Apple widgets can be resized on your home screen, and you can have more than one on each page. You can even stack them so that your different widgets are displayed depending on the time (like if you want to see some headlines first thing in the morning and an activity summary at night).
If you want to try widgets out for yourself, you'll have to wait until iOS 14 is officially released — that will most likely happen this fall. Of course, if you're a developer, you can gain access to the Beta once Apple registers a developer version. And don't worry if you're confused by the widgets at first. Your Android-using friend will almost certainly be more than happy to explain them to you.