When Exactly Did 'RHUGT Ex-Wives Club' Film?
When did 'RHUGT' Season 2 film? Eight former housewives got together at Dorinda Medley's home in the Berkshires for an unforgettable vacation.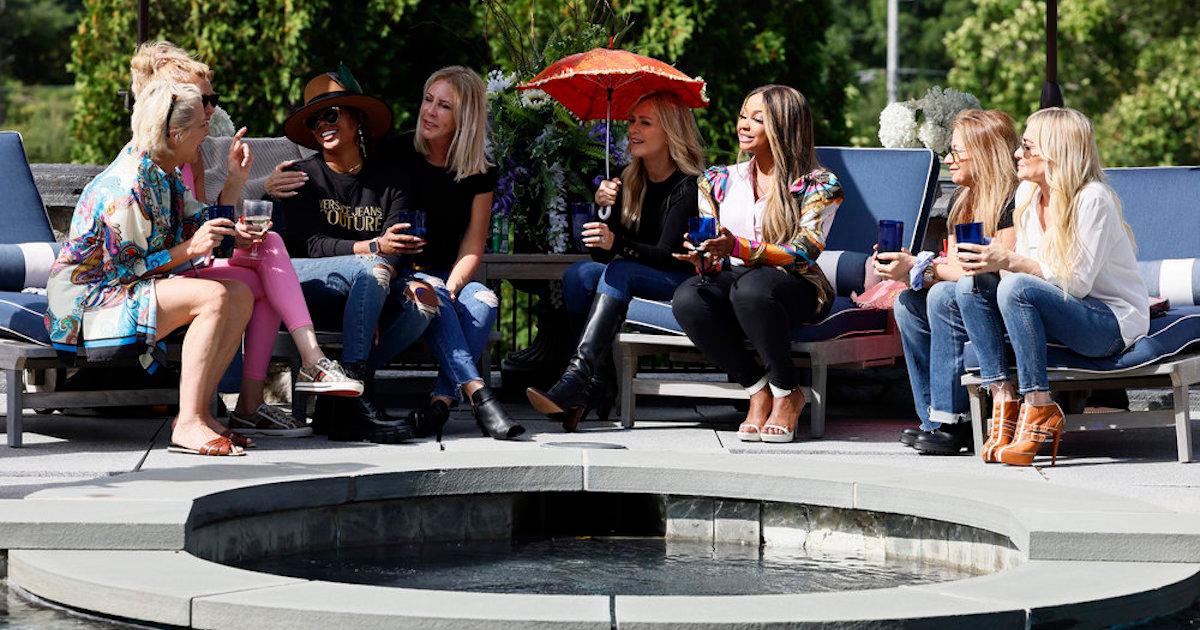 Fans of any Real Housewives franchise have seen plenty of cast members come and go over the years. While many leave after their storylines become stale or when they fail to connect with the rest of the ladies, others depart, arguably, before their time.
For the first time ever, eight former fan favorite housewives are fulfilling fans' dreams by reuniting for a group vacation for The Real Housewives Ultimate Girls Trip Ex-Wives Club.
Article continues below advertisement
The second season of RHUGT stars RHOA personalities Eva Marcille Sterling and Phaedra Parks, RHOBH's Brandi Glanville and Taylor Armstrong, RHOC besties Tamra Judge and Vicki Gunvalson, and RHONY alums Jill Zarin and Dorinda Medley. The latter cast mate is also the host of the trip, as the ladies filmed the season at her infamous Berkshires estate, Blue Stone Manor.
When exactly did the eight powerhouse housewives head to Massachusetts to film the show? Keep reading to find out.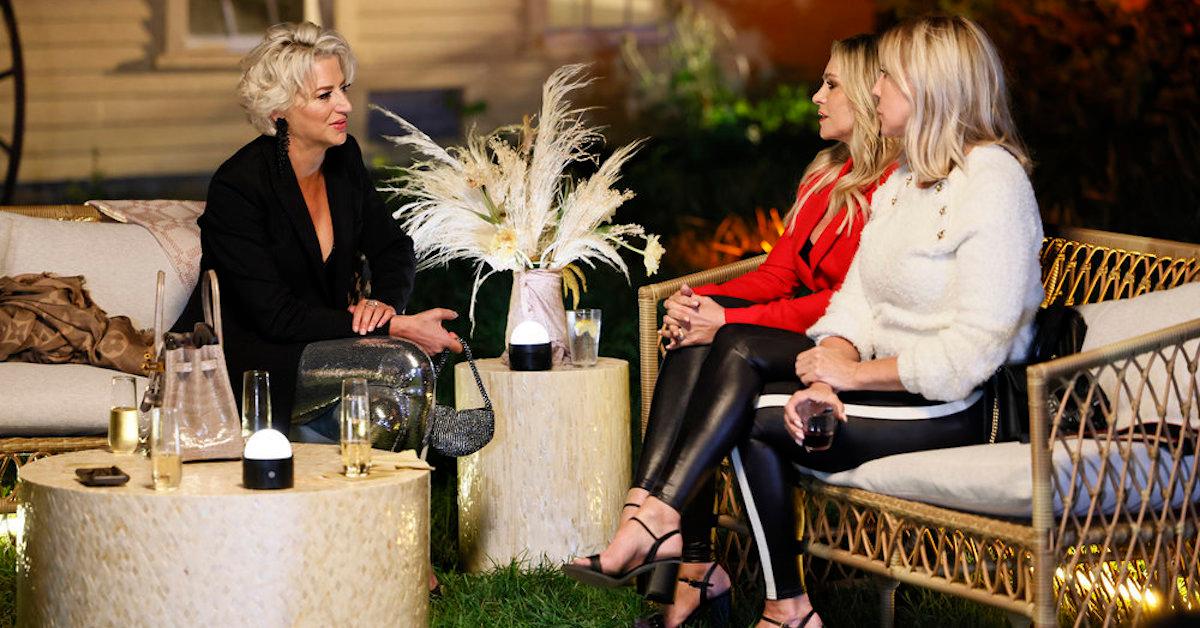 Article continues below advertisement
When did 'The Real Housewives Ultimate Girls Trip' Season 2 film?
Several of the RHUGT Season 2 stars dropped hints on social media that they were working on a secretive project in September 2021. Dorinda, the hostess of the trip, posted a photo of of a blue peacock in the living room of Blue Stone Manor on Sept. 13. She captioned the shot, "Peacock Perch. She's starting," which was likely a nod to the streaming service that RHUGT airs on.
Two days later, on Sept. 15, Dorinda posted another picture from a glam chair. "Are you ready?" she wrote, along with a winking face emoji.
A few of the other cast members played into the speculation on their respective Instagram pages as well.
Vicki reposted a photo with Tamra on Sept. 30 from one of the recognizable bedrooms at Blue Stone Manor, and she tagged the location as "Somewhere on Earth."
On the show itself, Dorinda confirmed this mid-September filming timeline when she shared why Jill would be a day late to the vacation.
"Jill Zarin's going to join us later because it's a Jewish holiday, so we decided to keep it a secret so we can surprise the other ladies," Dorinda said on the Season 2 premiere.
Article continues below advertisement
Once Jill did arrive in the second episode, she shared that she was delayed because "It was Yom Kippur." In 2021, the holy day began on Sept. 15, and it ended in the evening hours of Sept. 16.
Jill missed the first day of the trip, so filming commenced on Season 2 in mid-September 2021. The trip itself was only eight days long, so the ladies wrapped things up in the latter part of September.
Article continues below advertisement
How many episodes is 'RHUGT Ex-Wives Club'?
Like the first season, RHUGT Ex-Wives Club will consist of seven episodes.
The first three episodes of Season 2 will debut on Peacock on Thursday, June 23. New episodes will drop weekly, on Thursdays. If there are no breaks in the release schedule, then fans can expect to see the Season 2 finale air on July 21.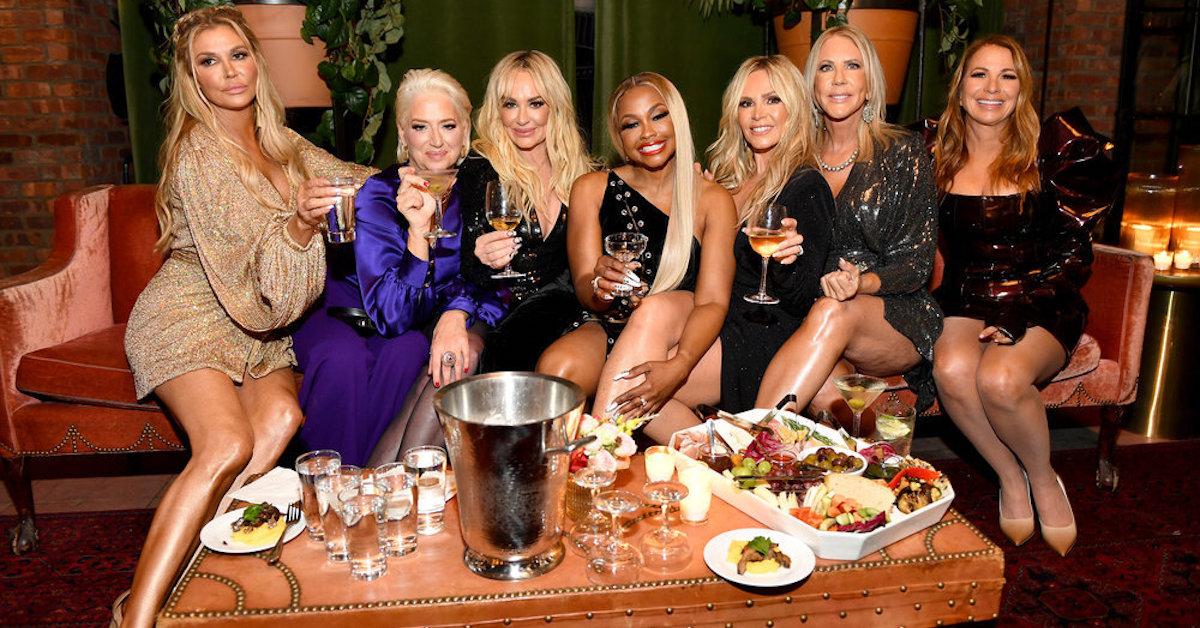 At this time, it is unclear if and when the show will air on Bravo. Season 1 of RHUGT debuted on the network just under three months after it first premiered on Peacock.
Until further information is shared, you can stream the series exclusively on Peacock beginning on June 23.