'RHUGT' Star Jill Zarin and Her Boyfriend, Gary Brody, Are Happily Unmarried
Jill Zarin started dating someone new after the death of her husband, Bobby Zarin. We've got the scoop on the 'RHUGT' star's boyfriend.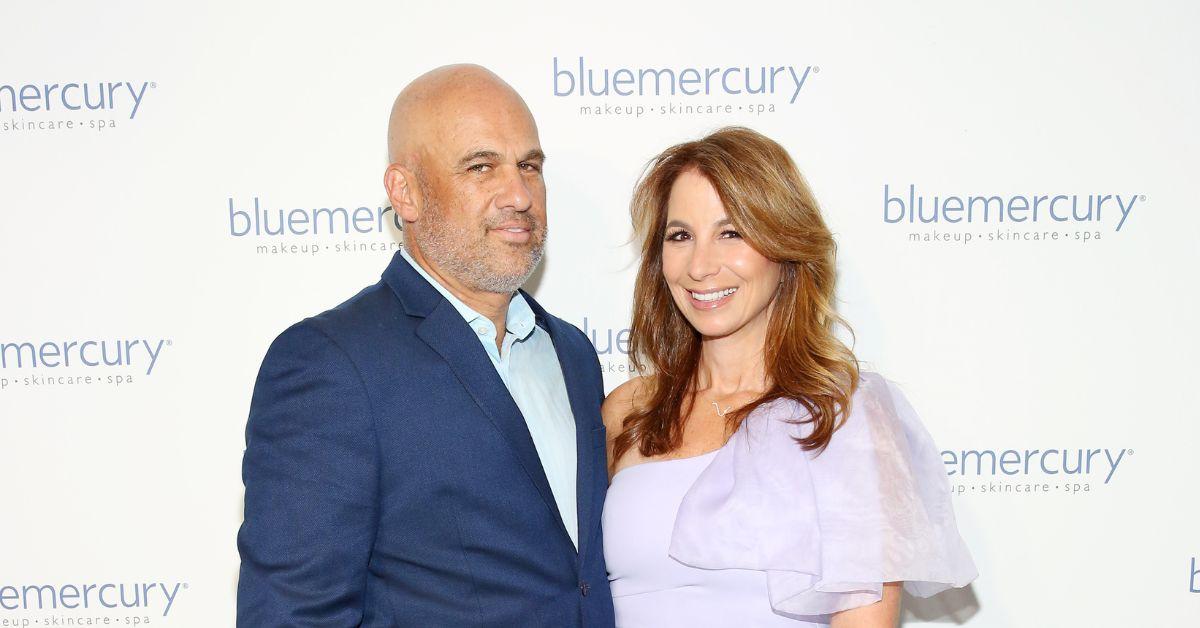 After spending a decade away from Bravo's cameras, The Real Housewives of New York City OG Jill Zarin is back on reality TV. Jill signed on to the Season 2 cast of The Real Housewives Ultimate Girls' Trip, where she will interact with other former franchise stars. In 2011, Jill left RHONY after three seasons and a nasty feud with Bethenny Frankel. However, she's ready to redeem herself and discuss her new life away from the show.
Article continues below advertisement
One of Jill's most significant changes since leaving RHONY happened within her love life. The Jill Zarin home CEO is in a long-term relationship but isn't married to her beau.
Here's everything we know about Jill's boyfriend and if they will ever tie the knot!
Article continues below advertisement
Who is Jill Zarin's boyfriend?
When RHONY fans last left Jill, the Long Island native lived with her husband, actor Bobby Zarin, and her daughter from a previous relationship, Allyson Shapiro. Years after her exit, though, she announced that Bobby's thyroid cancer had returned and began affecting his lungs, per People. In January 2018, Jill's husband died at age 72 following a nine-year battle with the disease.
Article continues below advertisement
Soon after Bobby's death, Jill found support in sales specialist Gary Brody. In December 2018, she went Instagram official with him during a trip to Florida. The following year, the couple moved in together.
Throughout their relationship, Jill and Gary have raised suspicions about when or if they will marry. Although she attended a wedding in October 2020 with her man, Jill didn't get remarried. After fans assumed they tied the knot, she set the record straight on Instagram and said she would have worn a "white dress" on her big day. Jill said, though, that a wedding between her and Gary is possible.
Article continues below advertisement
"We'll get married at the right time," Jill explained to People in 2020. "We're not engaged yet."
"Gary's just the best thing that ever happened to me," she added. "He's so amazing, he really is. I met him at a time when I needed him. People come into your time at the right space, but you have to be open to it. You have to be open to it, and I was open to it. I really got lucky."
Article continues below advertisement
Jill Zarin and Gary Brody received backlash for dating soon after Bobby Zarin's death.
Jill and Bobby were married for 18 years before he succumbed to cancer. Bobby made frequent appearances on RHONY, and many fans became invested in his and Jill's marriage. So, when Bobby died, Jill said she received tabloid reports about her moving on from Bobby too fast.
In 2018, Jill released a statement regarding her dating life and claimed, "Bobby would want me to start to live again" if he were alive. Jill also stated she was taking her time with finding someone new. Despite finding love again, the RHUGT star still memorializes Bobby whenever she can. Jill took to Instagram in January 2022 to honor her late husband on their anniversary.
Article continues below advertisement
"​​Today would have been my 21st wedding anniversary," Jill captioned under a photo of her and Bobby. January 4, 2001. It was a cold day in NYC. We were married at Central Synagogue with just our immediate family, followed by lunch at Danielle. Everything was so classy … Bobby was a classy guy. We miss you every day, and you would be so proud of Ally and know you are watching over us."
Stream The Real Housewives Ultimate Girls Trip: Ex-Wives Club on Peacock.