Wait — Royal Angenette From '90 Day Fiancé' Had a Baby?
Every family has its issues and that has gotten a number of families their own TV shows. The TLC spinoff of 90 Day Fiancé called The Family Chantel catches up with the relationship of couple Pedro and Chantel and their family as they deal with all kinds of drama. Chantel's brother Royal has had altercations with his family before and a lot of it stems from his relationship with his wife Angenette.
Article continues below advertisement
Although Royal and Angenette appeared in the first two seasons of The Family Chantel, they refused to be a part of the third and weren't even on speaking terms with the family. But now they are back for Season 4. In their time off-screen, they've had a baby. But, wait? Since when did that happen?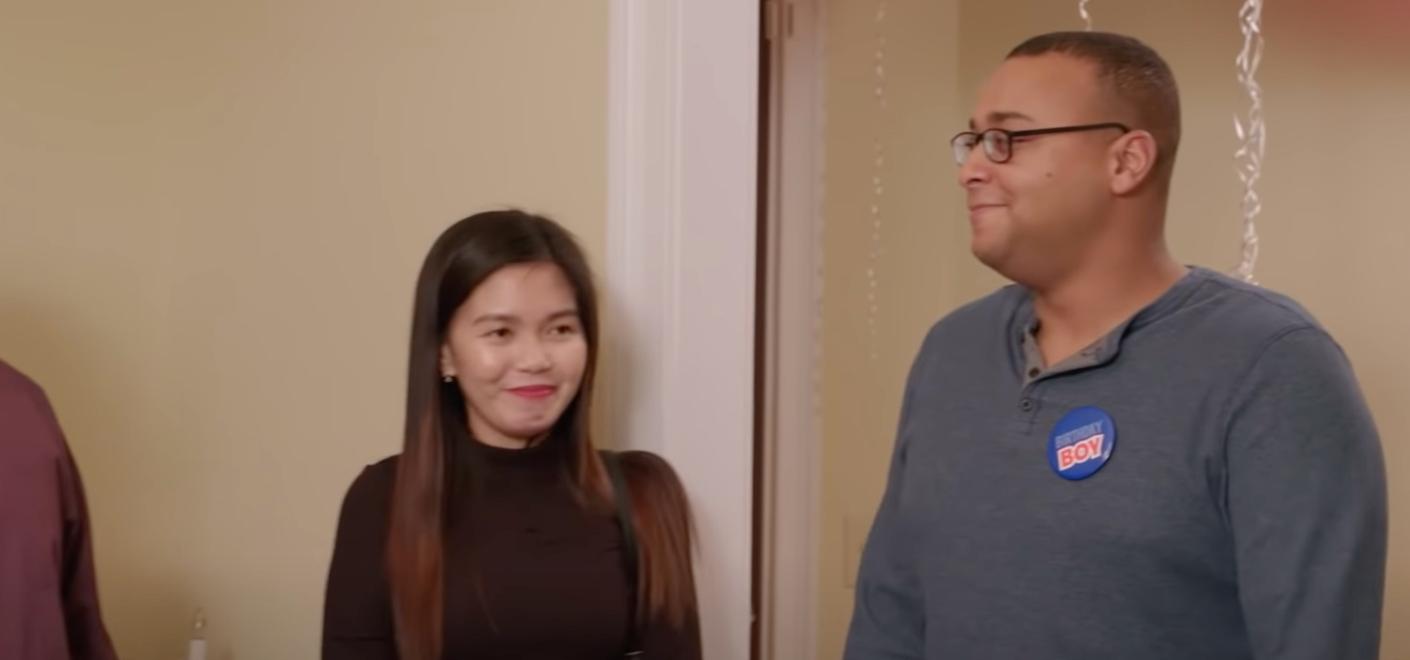 Article continues below advertisement
When did Royal from 'The Family Chantel' have a baby?
According to Screen Rant, in December 2021, Angenette announced on her Instagram story that she had given birth to a baby boy. She didn't show his face in the shot, but a Reddit user also posted a screenshot of the big announcement and posted it online during that same month.
Unfortunately, we don't know too much about Royal and his young family. Outside of being on the TLC show, he and Angenette live a private life. Right now, we don't even know their son's name.
Angenette, for example, keeps her Instagram private and it looks as if Royal doesn't have much of an Insta presence at all. So for fans of the family, you may have to find other sources to discover what's going on with the family while they aren't filming The Family Chantel.
Article continues below advertisement
Why did Royal and Angenette leave 'The Family Chantel'?
Fans of The Family Chantel know that Karen and Chantel were not fans of Angenette while she was on the show. They had been talking about her behind her back and didn't feel like she had the best intentions in the relationship.
"It seems like Royal feels like he needs to keep a close watch on Angenette," Chantel said during Season 2. She goes on to say that she feels like Royal doesn't trust Angenette and mentions that she was talking to other American guys since she's from the Philippines.
Article continues below advertisement
On top of that, Karen was talking to Chantel saying that she was looking forward to meeting Angenette's parents to see what they're like. "Hopefully they're not pathetic users," Karen said.
Initially, Royal and Angenette met on Facebook while Royal was living in Texas for school. Over time, their feelings for each other grew and he flew over to the Philippines twice to see her. They also got married thanks to a K-1 visa like Chantel and Pedro.
Although now, it looks like the drama is behind them and everyone in the family likes Angenette now. Now that Royal and his wife are back on the show, Pedro is noticing how nice everyone is to her now when the family wasn't welcoming to him when he first met the family. Karen pointed out that the family met him under a lie because when they were on 90 Day Fiancé, but Chantel only mentioned marrying Pedro and the visa process right before the 90 days was up.
On the other hand, Royal was very upfront about wanting to be with Angenette and the true nature of their relationship.
You can watch The Family Chantel on TLC, Hulu, and Discovery Plus.