'Love Is Blind' Season 5: Uche Says Lydia Sent Him a Creepy Text When They Were Dating
Lydia and Uche had a relationship prior to Season 5 of 'Love Is Blind' and the timeline of when they dated is important to their new partners.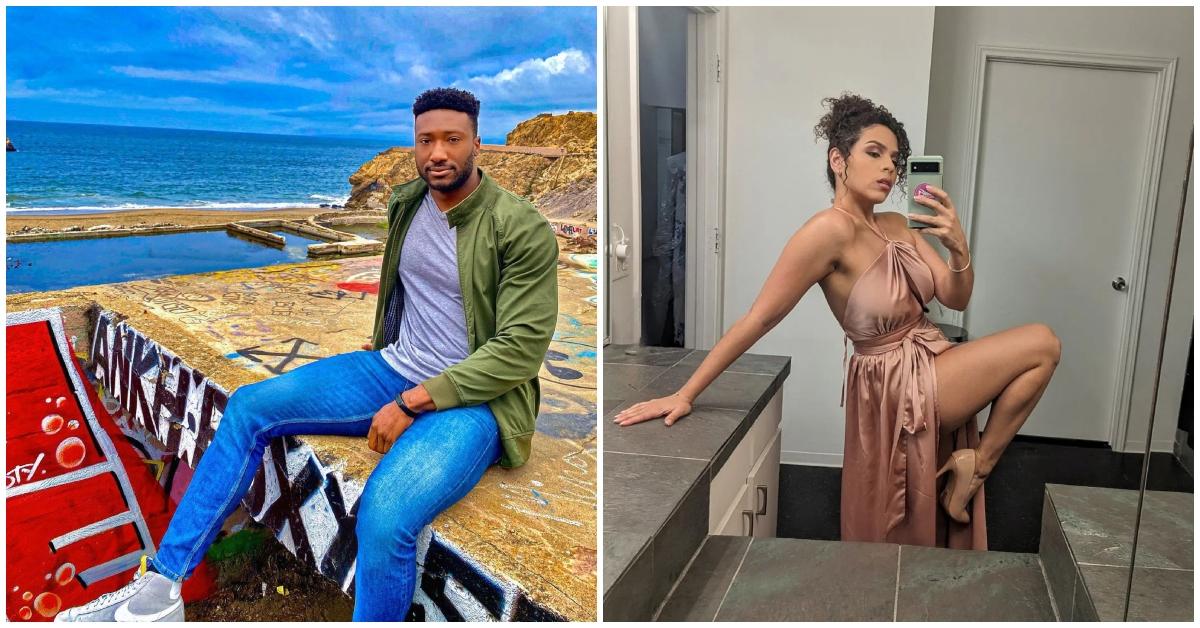 The Gist:
Uche and Lydia dated before Season 5 of Love Is Blind and hooked up a few months before filming.
Uche wanted to propose to Aaliyah, who he got close with in the pods. However, Lydia and Aaliyah got into a fight over her relationship with Uche and Aaliyah exited the show. She meets up later in the season with Uche for lunch.
Uche says Lydia invaded his privacy when they were dating and sent him a creepy text message, which led to their breakup.
Spoiler warning: This article contains spoilers for Love Is Blind Season 5.
Article continues below advertisement
Season 5 of Love Is Blind came with an unexpected plot twist that I'm sure none of us were expecting: We found out that contestants Lydia and Uche had a relationship prior to going on the show. Because the Netflix show is filmed in a different city every season, but accepts contestants from only one city at a time, something like this was bound to happen.
Ever since this news broke, viewers have been interested in learning more about Uche and Lydia's past relationship and what the timeline was in relation to filming Love Is Blind.
Article continues below advertisement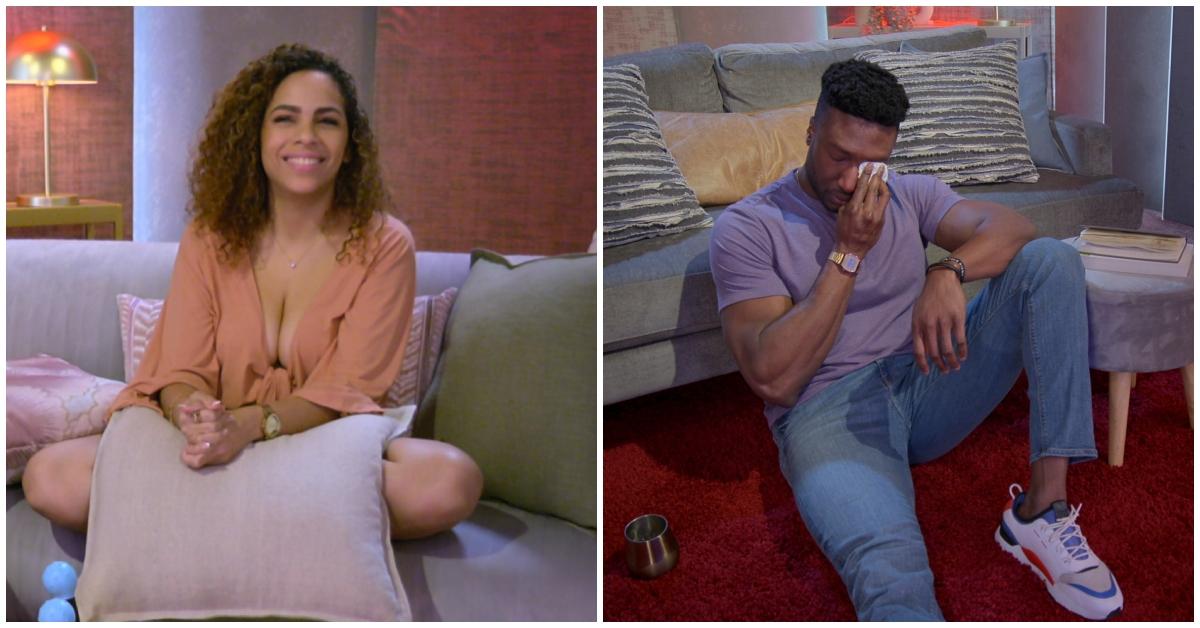 When did Uche and Lydia date before 'Love Is Blind'?
Uche and Lydia first met each other in 2020. It is unclear if they started dating immediately, or were friends for a bit, but the pair had an on-and-off romantic relationship. They claimed to have only dated for a few months, but even after things ended, they seemingly were hooking up from time to time.
Article continues below advertisement
Lydia explained that the last time she hooked up with Uche was "in January." Given that Season 5 started filming in the spring of 2022, we can conclude that Lydia is referring to January 2022.
Article continues below advertisement
Why did Uche and Lydia break up? Uche claims she was stalking his friends on social media and sent him a weird text.
Uche meets up with Aaliyah in Episode 7 for lunch to discuss what happened with them in the pods. Here he tells Aaliyah that he broke up with Lydia because she was doing things to invade his privacy just a couple of weeks after they started dating.
He explained that when he confronted her about this, she wouldn't admit the truth, so he broke up with her.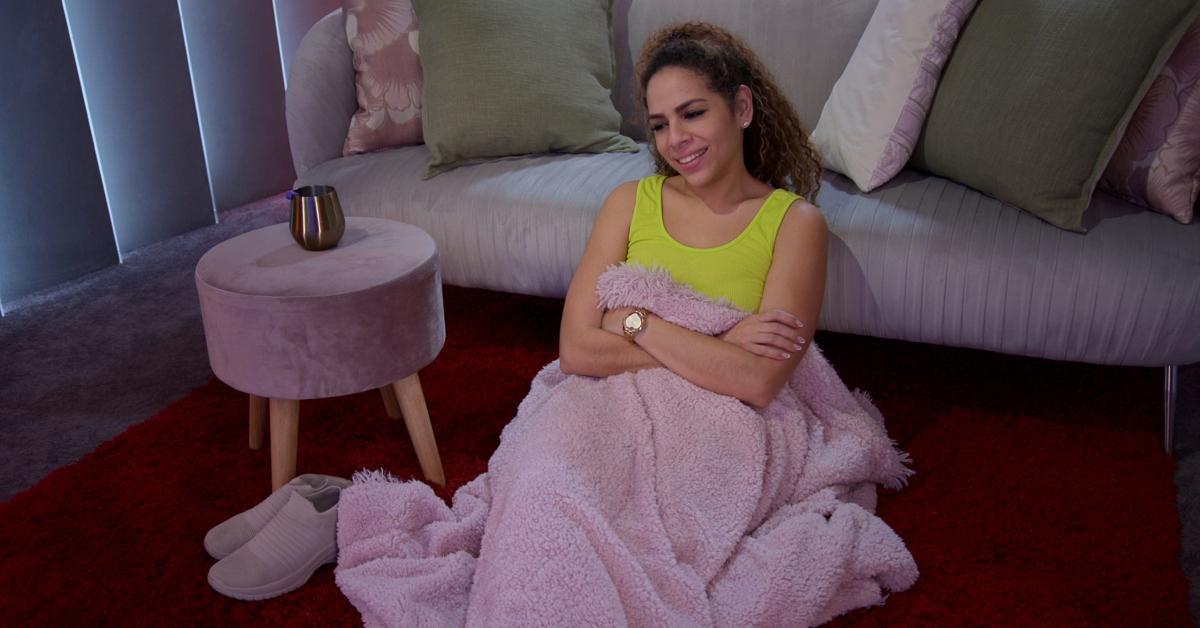 Article continues below advertisement
However, she became relentless. "She kept on calling me. She kept on texting me. She kept on reaching out to me," Uche explained. Eventually, she apologized to him for everything. Given that some time had passed, he decided to give her another chance.
"Shortly after that, I started receiving messages from people," Uche said. Apparently, Lydia had gone through Uche's follower list and started stalking everyone he followed. Friends reached out to him to tell him that Lydia had been viewing their Instagram Stories for weeks.
"And the worst thing was, she drives over to my house. She takes a picture of my driveway and she texted it to me with a message that says "I see you,'" Uche further explained. He said he didn't know what to do, so he stopped talking to her for a bit.
Article continues below advertisement
However, Uche noted that he knew Lydia was going through a difficult time and "she had just experienced a loss." Not wanting to abandon her, he started talking to her again and thought things had begun to turn around for her. He saw she had new friends and was going to therapy. So, he took this as his cue to finally step out of her life as he didn't think she needed him anymore.
It was in January 2022 that Uche is believed to have stepped out of her life. However, little did he know that he would end up seeing her again in the pods just months later. He maintains that he has no feelings for Lydia whatsoever.
Watch Love Is Blind on Netflix.