Here's Your Guide to Shooting Stars and Star Fragments in 'Animal Crossing'
In order to get star fragments in 'ACNH,' you need to wish on shooting stars. But when do shooting stars happen (besides at night, obvs).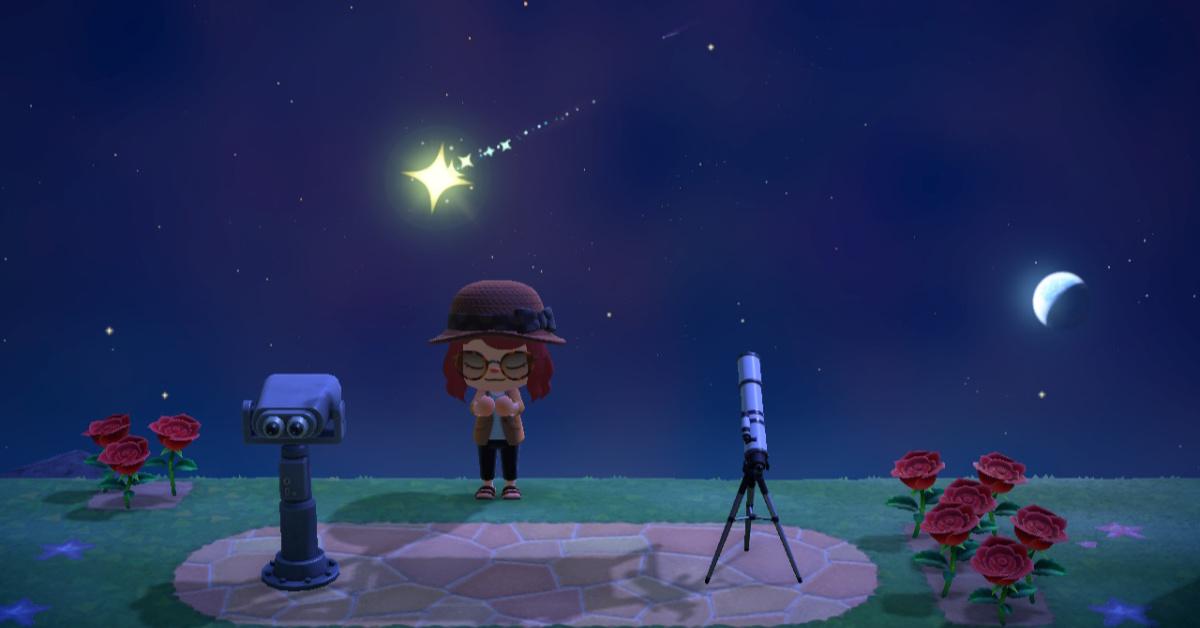 There are so many things that make Animal Crossing: New Horizons so darn delightful, but one of our favorites is when something out of the ordinary happens on the island. Whether you're helping Wisp gather up his spirit pieces or commissioning a new bug model from Flick, it's always nice to get a surprise visit — or just a surprise in general!
Article continues below advertisement
One of the most magical surprises in Animal Crossing: New Horizons (or ACNH, as the cool kids call it) is when shooting stars appear in the night sky. First of all, they're beautiful, but they can also help you make very cool stuff! We know what you're wondering: When do shooting stars happen in ACNH? Well, there's good news and bad news.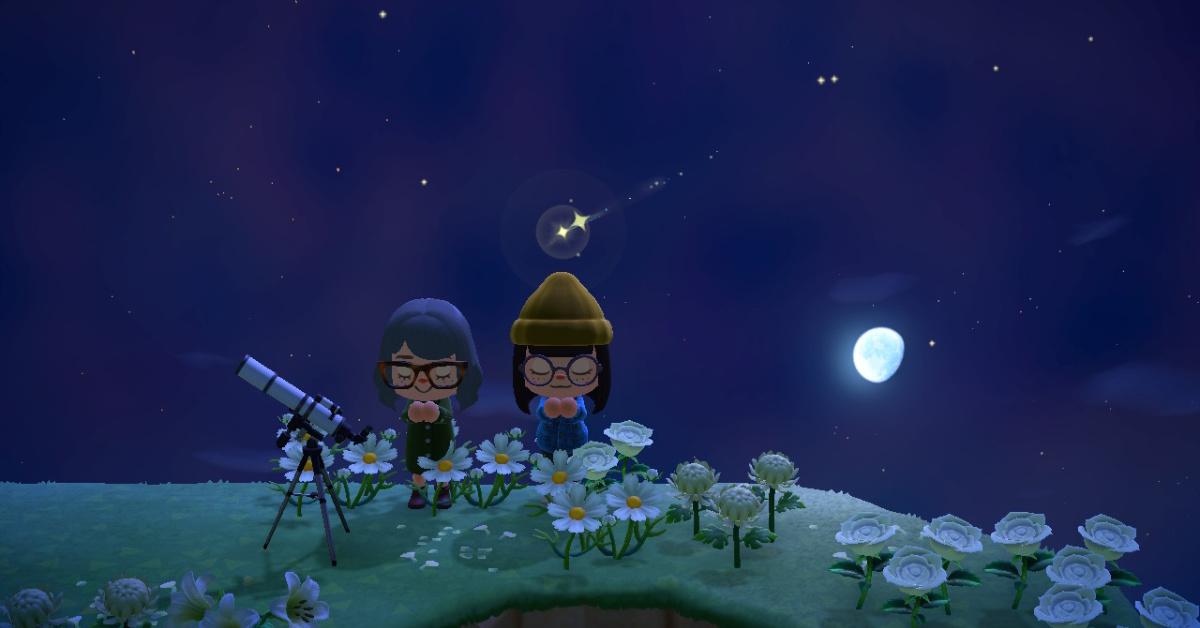 Article continues below advertisement
When do shooting stars happen in 'ACNH'?
Let's get the bad news out of the way first — don't worry, it's not that bad! Just like other activities that happen on a random basis (e.g., campsite visitors and vendor visits), there's no set schedule to when you'll get shooting stars on your island. Well, other than the obvious fact that they occur at night.
On the bright side, anytime there is going to be a meteor shower, Isabelle will let you know during the day's announcements. So at least you can somewhat plan your day around it! There isn't anything you can do in the game to ensure a meteor shower — as with so many other aspects of the game, you just have to be patient. Or you can game the system by visiting someone else's island. After all, you need star fragments, right?
Article continues below advertisement
How do you get star fragments in 'Animal Crossing'?
You've probably noticed that some DIY recipes call for star fragments — large ones, small ones, or ones from specific constellations. And if you've already put two and two together, you know that star fragments are related to shooting stars.
Article continues below advertisement
Whenever you see a shooting star, hit the "A" button to wish on it (make sure you don't have any tools in your hand first). If you timed your wish correctly, the star will glow a little bit brighter as it continues to fall.
The next day, take a stroll along your beach to find a collection of star fragments. The more shooting stars you wish on, the more star fragments you'll find the next day — although it does seem like there's a limit of about 20 star fragments. Then again, there's also a Nook Miles reward for wishing on stars, so if you want to spend all night wishing, go for it!
Article continues below advertisement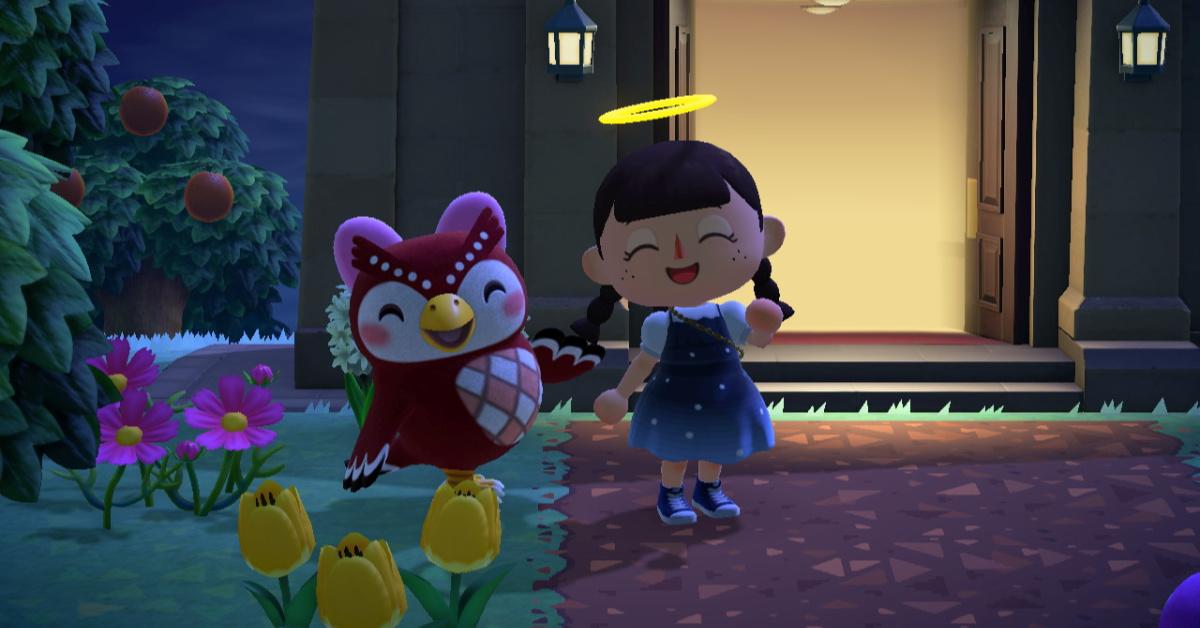 Don't forget to meet up with Celeste, too!
Shooting stars aren't the only great thing about meteor showers — they also mean that Celeste (Blathers' sister) might visit your island! If you see her, make sure to talk to her a few times. She'll give you a celestial DIY recipe every time she visits!
Now that you know more of what to expect when it comes to shooting stars, here's hoping all of your Animal Crossing wishes come true!