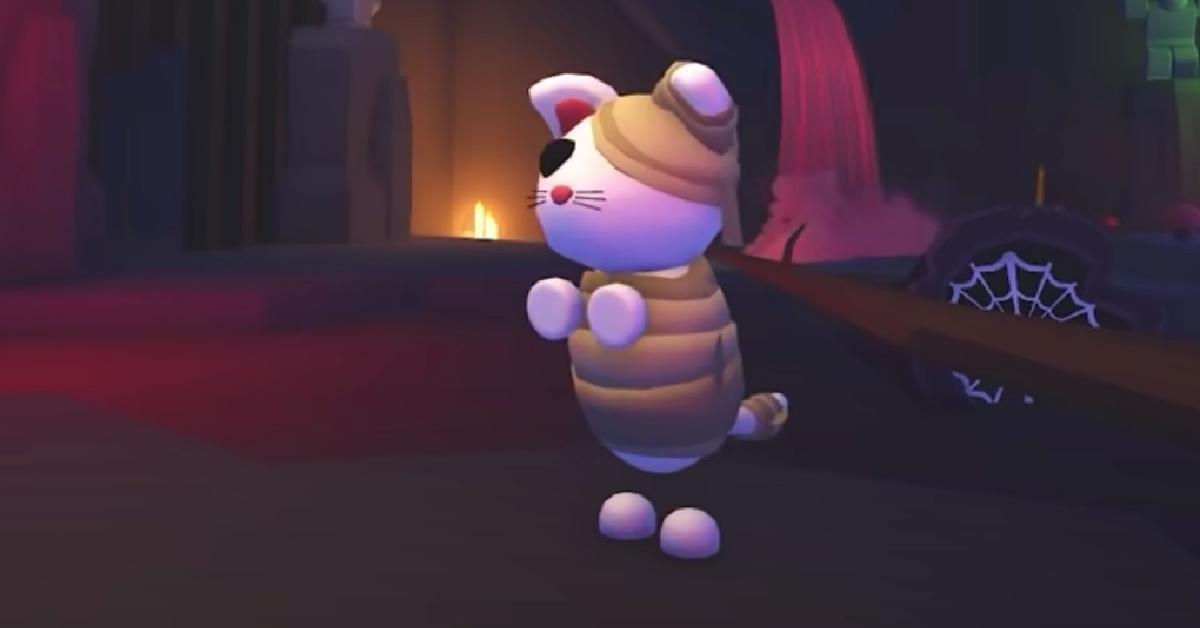 The 2021 'Adopt Me' Halloween Event Has an Official Start Date!
The 'Adopt Me' Halloween Event has an official start date for 2021! Here's what you need to know to enjoy this year's spooktastic event.
If you're looking for a wholesome game to play in your free time, you really can't go wrong with Adopt Me on the Roblox platform. Raise cute animals? Dress them up in cute costumes? Decorate your cute house in a magical (and cute) world? Yes, please. Sounds like a literal dream come true.
Article continues below advertisement
In past years, Adopt Me has held a Halloween Event in October. Now that we've officially entered the month of Halloween, people are starting to wonder what the plan for this year is. Is Adopt Me holding a Halloween Event this year? And if so, when does it start?
Article continues below advertisement
When does the 'Adopt Me' Halloween Event start this year?
Previous Adopt Me Halloween Events have been part of large updates to the game. Players could earn Candy by participating in events and activities in the game, then use that Candy to purchase exclusive items at the Candy Trading Shop. The playground was replaced with a bunch of minigames, and the school was turned into a haunted house.
And, obviously, there were limited edition pets to be adopted, like the Zombie Buffalo, Bat Dragon, Evil Unicorn, and Shadow Dragon. Obviously, there was a lot to like about the event, and it makes sense that people are looking forward to this year's event — if there is one.
Article continues below advertisement
On 2019, the Halloween Event didn't start until Oct. 18 and it lasted through Nov. 1. In 2020, things got off to an even later start — the Halloween update was planned for Oct. 27, then delayed, then finally rolled out on Oct. 28, 2020. This year, it seems like things are on track for another late-October release. The fall update rolled out on Oct. 14, and the Halloween event is set to begin on Thursday, Oct. 28.
Article continues below advertisement
Last year's Halloween Event featured two new minigames and six new pets, including the very adorable three-headed dog Cerberus (aww!), Skele-Rex, Ghost Bunny, and Bat Box. Cerberus is only available with Robux, but the others could be purchased with Candy. This year, we've seen a sneak peek of one new pet so far: The mummy cat! It's absolutely adorable and we are already making plans to adopt one of our very own.
Here's how to get Candy during the 'Adopt Me' Halloween Event.
Going by what we know from past Halloween events, there are a few different ways to collect Candy in Adopt Me. First, you'll definitely want to play the minigames every day. Last year, both games (Spirit Showdown and Pumpkin Smash) started every 30 minutes, so your best bet was to switch between the two of them to maximize your Candy collecting. You also want to make sure to talk to the Headless Horseman — he'll give you 200 pieces of Candy every day. And, of course, you can purchase Candy with Robux at the shop.
Article continues below advertisement
When the Halloween update initially came out last year, there were apparently some complaints that the minigames didn't give players an adequate amount of Candy. Luckily, the developers heard those complaints and said they were looking into tweaking the reward drops. We're guessing you won't run into the same issue this year, so get ready to save up for that mummy cat!