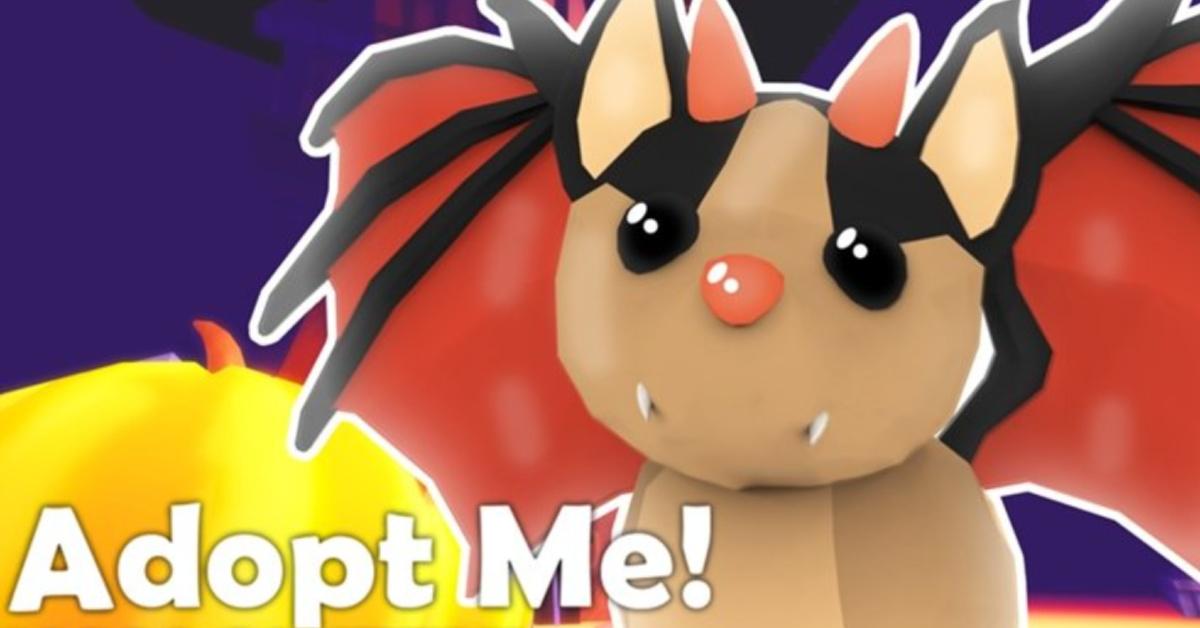 The 'Adopt Me' Halloween Event Has Officially Begun — but Where's All the Candy?
By Abi Travis

Oct. 29 2020, Updated 12:43 p.m. ET
If you're looking for a wholesome game to play in your free time, you really can't go wrong with Adopt Me on the Roblox platform. Raise cute animals? Dress them up in cute costumes? Decorate your cute house in a magical (and cute) world? Yes, please. Sounds like a literal dream come true.
Article continues below advertisement
In past years, Adopt Me has held a Halloween Event in October. Now that we've officially entered the month of Halloween, people are starting to wonder what the plan for this year is. Is Adopt Me holding a Halloween Event this year? And if so, when does it start?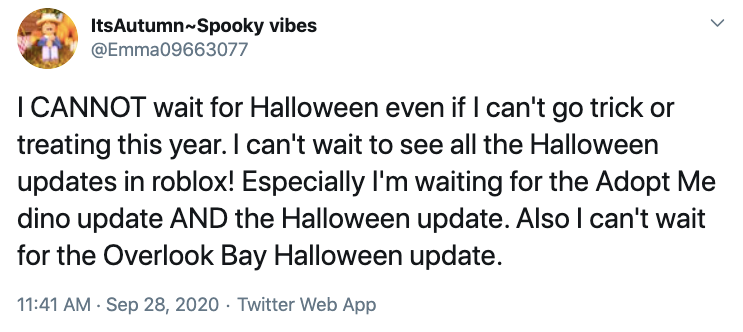 Article continues below advertisement
When does the 'Adopt Me' Halloween Event start this year?
2019's Adopt Me Halloween Event was part of a huge update to the game. Players could earn Candy by participating in events and activities in the game, then use that Candy to purchase exclusive items at the Candy Trading Shop. The playground was replaced with a bunch of minigames, and the school was turned into a haunted house. 
And, obviously, there were limited edition pets to be adopted, like the Zombie Buffalo, Bat Dragon, Evil Unicorn, and Shadow Dragon. Obviously, there was a lot to like about the event, and it makes sense that people are looking forward to this year's event — if there is one.
Article continues below advertisement
Last year, the Halloween Event didn't start until Oct. 18 and it lasted through Nov. 1. This year, things got off to an even later start — the Halloween update was planned for Oct. 27, then delayed, then finally rolled out on Oct. 28, 2020. Now that it's here, people are already kind of obsessed.
Article continues below advertisement
This year's Halloween Event features two new minigames and six new pets, including the very adorable three-headed dog Cerberus (aww!), Skele-Rex, Ghost Bunny, and Bat Box. Cerberus is only available with Robux, but the others can be purchased with Candy. However, the initial rollout was met with a bit of pushback from fans who felt like the Candy wasn't quite as free-flowing as Halloween Candy should be.
Here's how to get Candy in the 2020 'Adopt Me' Halloween Event.
There are a few different ways to collect Candy in Adopt Me. First, just like last year, you'll definitely want to play the minigames every day. It looks like both games (Spirit Showdown and Pumpkin Smash) start every 30 minutes, so your best bet is to switch between the two of them to maximize your Candy collecting. You also want to make sure to talk to the Headless Horseman — he'll give you 200 pieces of Candy every day. And, of course, you can purchase Candy with Robux at the shop.
Article continues below advertisement
When the Halloween update initially came out, there were apparently some complaints that the minigames didn't give players an adequate amount of Candy. Luckily, the developers heard those complaints and said they were looking into tweaking the reward drops. Those updates may take a few days to roll out, so hang tight! In the meantime, just keep chugging along with those minigames and the Ghost Bunny will soon be yours!