'The Walking Dead: World Beyond' Probably Won't Be Featuring a Rick Grimes Cameo
The zombie apocalypse is alive and well in 'The Walking Dead: World Beyond,' but what people really want to know is when exactly it takes place.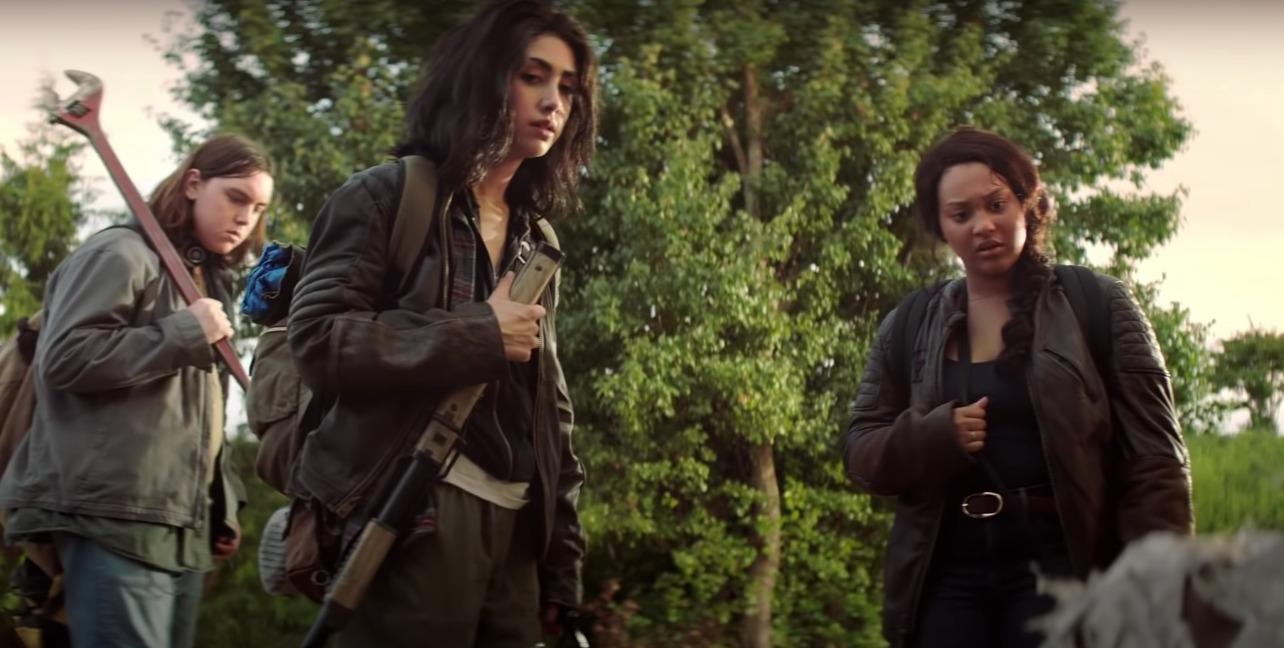 It might seem like The Walking Dead has explored every avenue of a fictional zombie-filled post-apocalyptic world. But The Walking Dead: World Beyond is here to tell you, "hold my beer." Because not only will the newest spinoff take place within the world first introduced in the first show, but it will feature a new generation of survivors. It's like a bunch of slightly older versions of Judith Grimes who are a little less badass, but raised within a safe community.
Article continues below advertisement
The Walking Dead: World Beyond follows the first generation of teenagers and young adults who essentially grew up during the apocalypse and likely have little to no memory of life before everything crumbled. But fans are already trying to figure out how, if at all, it ties into the other shows and when The Walking Dead: World Beyond takes place. It's easily one of the most anticipated projects within The Walking Dead universe and there's a lot to unpack about the show before it even premieres.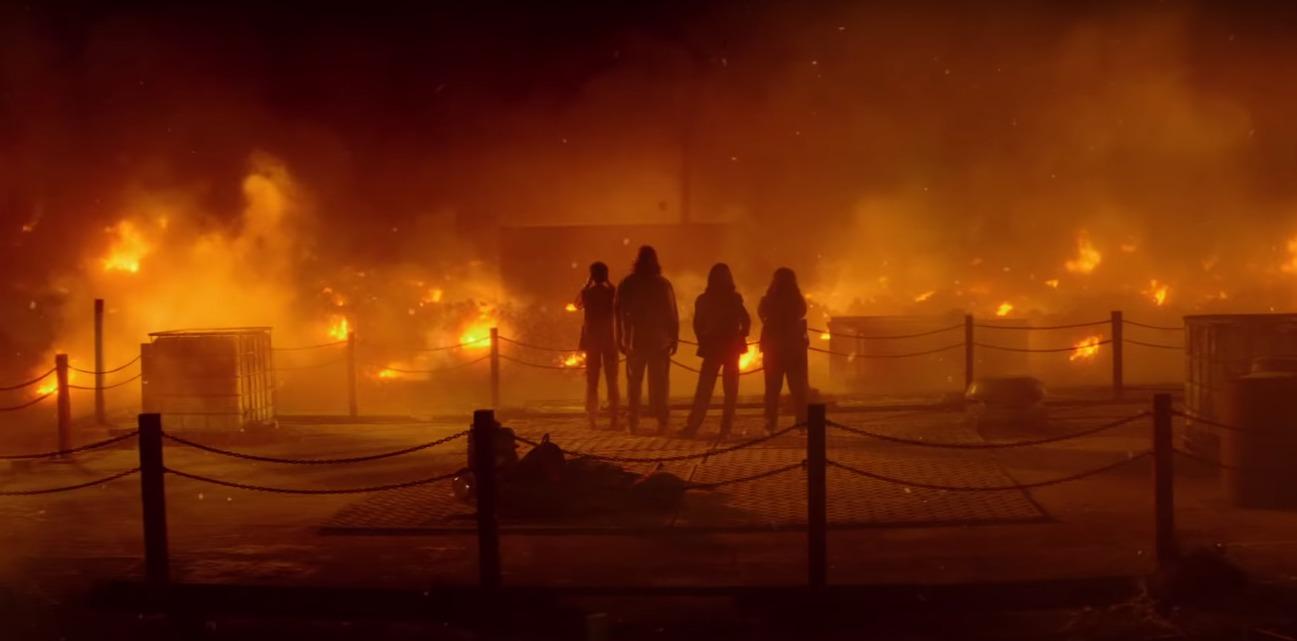 Article continues below advertisement
When does 'The Walking Dead: World Beyond' take place?
Even though the title makes it seem like something in the future, The Walking Dead: World Beyond actually takes place around the same time as the events of The Walking Dead itself. Walking Dead chief content officer Scott M. Gimple told Entertainment Weekly that the show is "a little behind, but not much" and "not enough for people to notice." He added that it takes place almost at the same exact time as The Walking Dead, so things between the shows are happening almost simultaneously.
It's not part of the original 'Walking Dead' comics.
Although The Walking Dead has continued to follow some of the events of the comics that came before it, World Beyond is a spinoff all on its own. It is still heavily connected to the show and has even garnered some theories in regards to Rick Grimes's whereabouts being teased since he is still technically missing on The Walking Dead. But given that there is no set source material, the two-season limited series spinoff almost has free reign.
Article continues below advertisement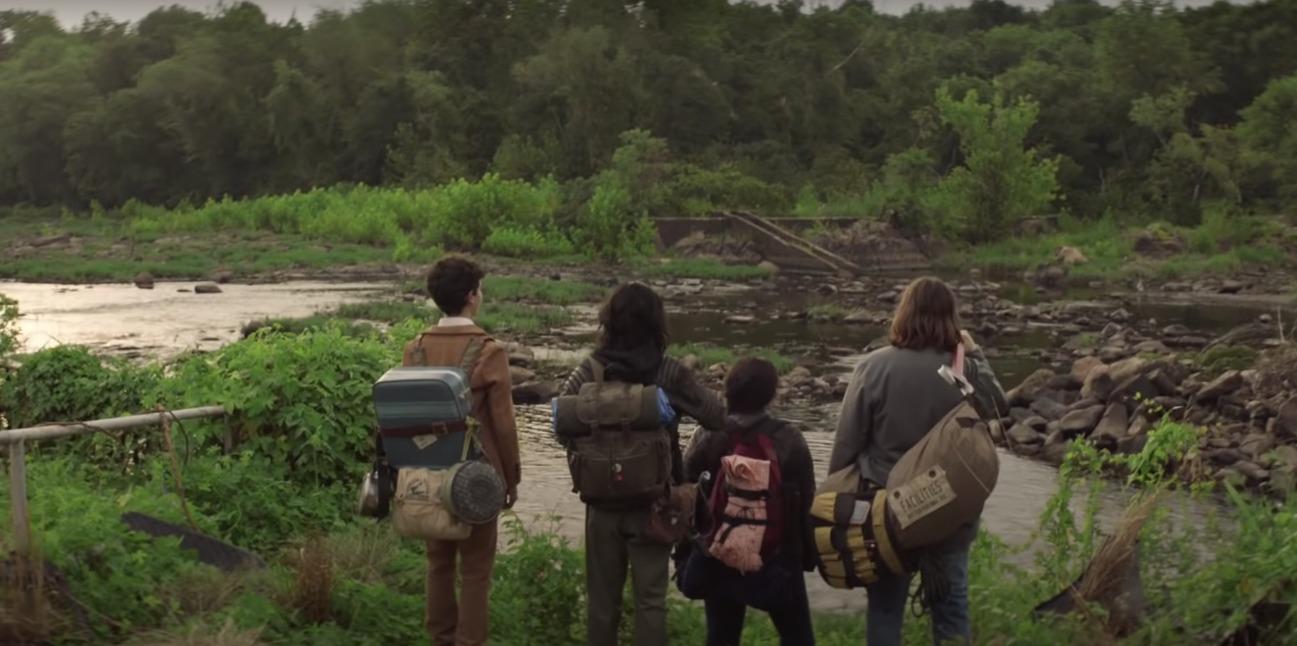 Where is 'The Walking Dead: World Beyond' set?
Unlike The Walking Dead, which largely takes place in Georgia and nearby states, World Beyond starts off in Nebraska, which hasn't been explored at all in The Walking Dead universe. The young survivors will begin their journey in Nebraska in what appears to be a closed off community and set out to find one of their dads on an adventure, which will take them through hordes of walkers and outside their comfort zones. It's possible they could travel beyond Nebraska, but it's the general setting.
Article continues below advertisement
Fans shouldn't expect 'Walking Dead' characters to stop in.
Yes, World Beyond takes place in the same universe as the other shows in the franchise. But, Scott explained to Entertainment Weekly, the plan was never to have this spinoff intersect with the other shows.
"We don't want to change all of The Walking Dead to having to do with this," he shared. "It'll wax and wane, it'll occasionally touch upon it, but really there's going to be brand new mythologies on each of these shows and even outside of these shows."
That might not be the best news for those hoping to see Rick Grimes pop in to tip his hat, but it means new and old fans can enjoy and appreciate what The Walking Dead: World Beyond has to offer. For now, the premiere date is uncertain, as it was pushed back from its original slot set to air after The Walking Dead Season 10 finale, which was also delayed. But when it does, viewers are in for a doozy.