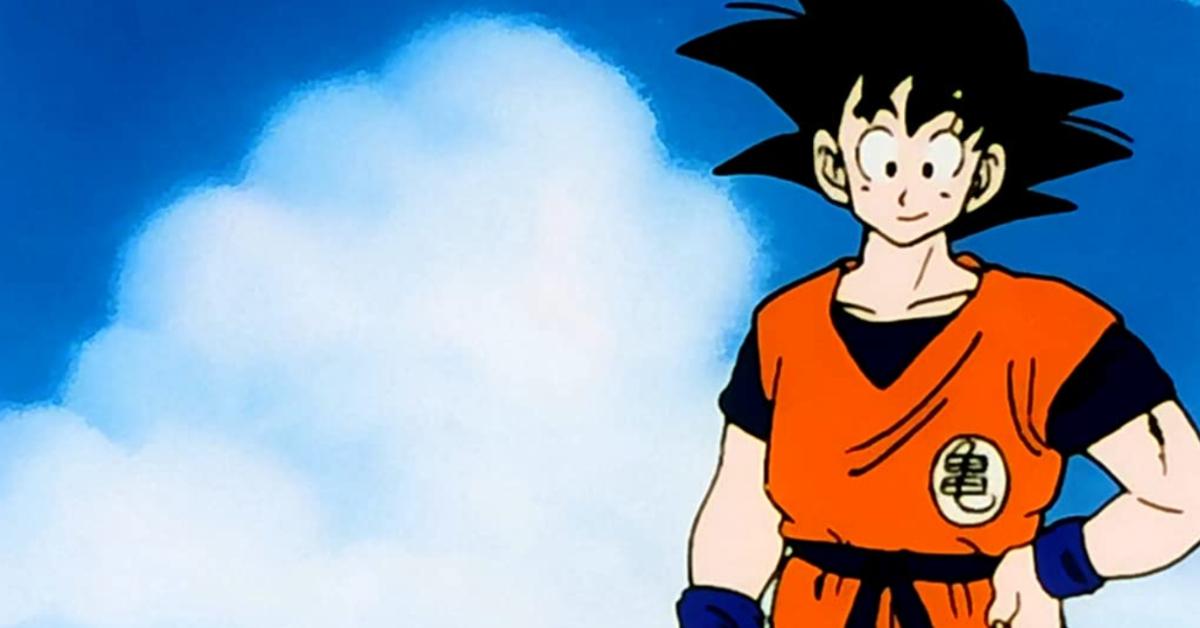 Get Ready, 'Dragon Ball Z' Fans — Goku and His Pals Have Made it to 'Fortnite'
It goes without saying that Fortnite is the proverbial king of video game collaborations. From world-famous musicians to high-end designer brands, the video game has expertly cultivated a universe where quite literally anyone can join in and play. That ethos is precisely why Fortnite is able to pull off enlisting so many eclectic collaborators, and its next rumored one is no different.
Article continues below advertisement
Well, get ready anime fans, as Fortnite is taking one of the most storied Japanese animated television series' ever and having its characters jump from the Battle Bus. Indeed, Dragon Ball Z is the next famous name to get the Fortnite treatment, and fans are already eager to get their hands on Goku in battle. With that being said, when is Goku actually coming to Fortnite? Let's unpack all of the known details.
Article continues below advertisement
When is Goku coming to 'Fortnite'?
The devil works hard, but Fortnite data miners work harder. Before Epic Games could even get a single tweet off about their forthcoming collaboration, users online already ascertained the release date for Dragon Ball Z X Fortnite: Aug. 16, 2022. Fortnite leaker Shiina first shared images of what appeared to be a logo used in Dragon Ball Z appearing in the Fortnite game files on July 6, 2022.
All of the items and in-game quests became available to players on Aug. 16. Players can get skins for Goku, Vegeta, Bluma, and Beerus, as well as the Power Pole Pickaxe, Kamesennin's Staff Pickaxe, Nimbus Cloud Glider, Space Pod Glider, Charging Up Emote, Fusion Emote, and the Boosting Ki Emote.
But the cosmetics are only one portion of the Dragon Ball Z content that's been added to the game — there's even more themed content available to players as part of this collaboration.
Article continues below advertisement
You can collect all seven Dragon Balls in 'Fortnite.'
In addition to all of the items available as part of this collaboration, there are also seven different quests you can complete to earn all seven Dragon Balls. These quests, which will be available in-game starting on Aug. 30, will reward players with more themed items like a Shenron Glider once completed.
Article continues below advertisement
There are also a few new competitive modes being added to the game inspired by the anime franchise, including a PvP Versus Board where players can face off against one another with the Dragon Ball Z-themed weapons.
Throughout the course of the collaboration, players will also be able to visit the Kame House on Fortnite's main map, trading their gold bars for more items.
The timing of this collaboration coincides with the North American premiere of Dragon Ball Super: Super Hero on Aug. 18, 2022. On top of that, the popular video game Dragon Ball FighterZ was just teased with an upgrade for next-generation consoles, something fans have been pining after for some time.
Those who want to watch the anime will be able to attend in-game viewing parties for certain episodes of Dragon Ball Super from Aug. 16 to Sept. 17.