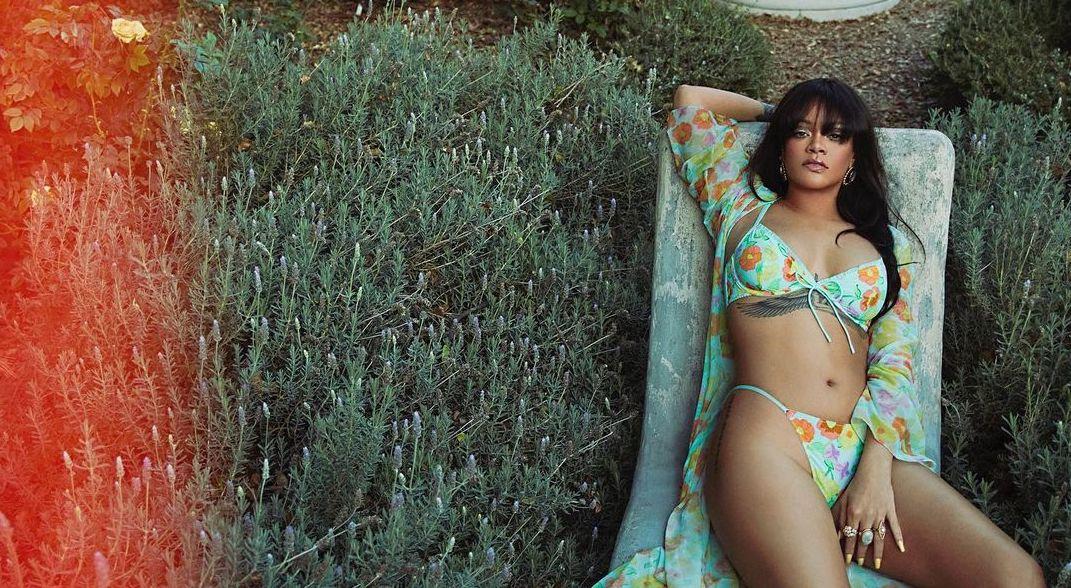 We Could Be Saying "Pon de Replay" to a New Rihanna Hit Very Soon
Rihanna hinted that a new song may be coming soon, which is potentially the best gift 2021 could bring. But when is she releasing new music?
All of us in Rihanna's Navy are patiently (okay, not so patiently) waiting on the edge of our seats for some new Rihanna music. She has basically been stringing us along since 2018, teasing a new album that fans have now dubbed "R9" since it would be Rihanna's ninth studio album.
Article continues below advertisement
Now that it's about two years since Rihanna first announced she'd be putting out new music, we're more than ready for something (anything) to fill the Rihanna void! And it seems as if our prayers have been answered. Rihanna dropped a hint on Instagram on March 24 that a new song is coming soon.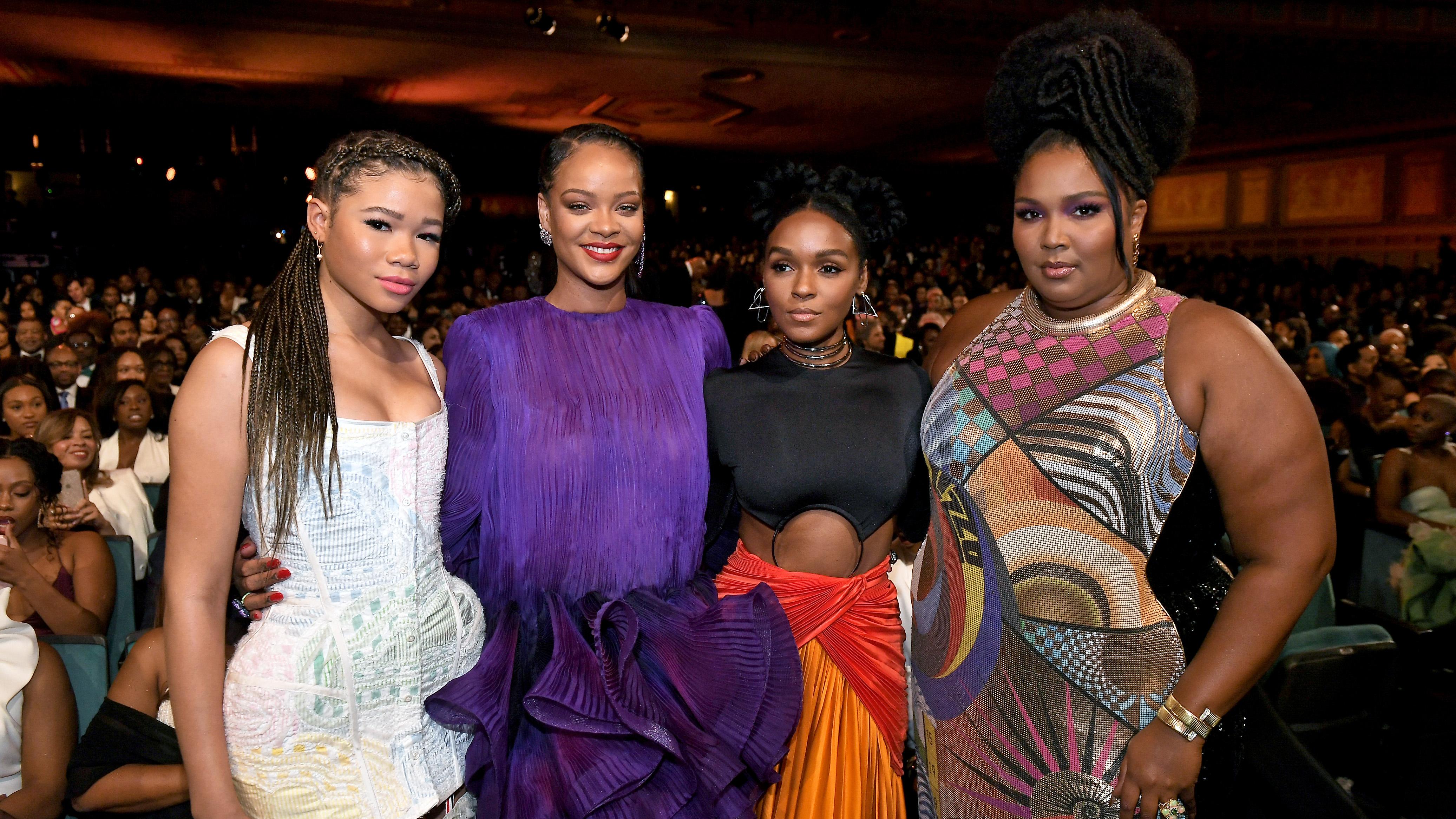 Article continues below advertisement
Rihanna may be releasing new music sooner than we think.
Rihanna's most recent album, "Anti," came out in January 2016, so it's been over five years since we had any new Rihanna. We're definitely due for a new Rihanna album, and she's aware that we want it.
Rihanna even told T Magazine, "I'm about to call it [R9] probably, 'cause they have haunted me with this 'R9, R9, when is R9 coming out?' How will I accept another name after that's been burned into my skull?"
She knows the Navy is on board awaiting her next big project, but when is it coming?
Article continues below advertisement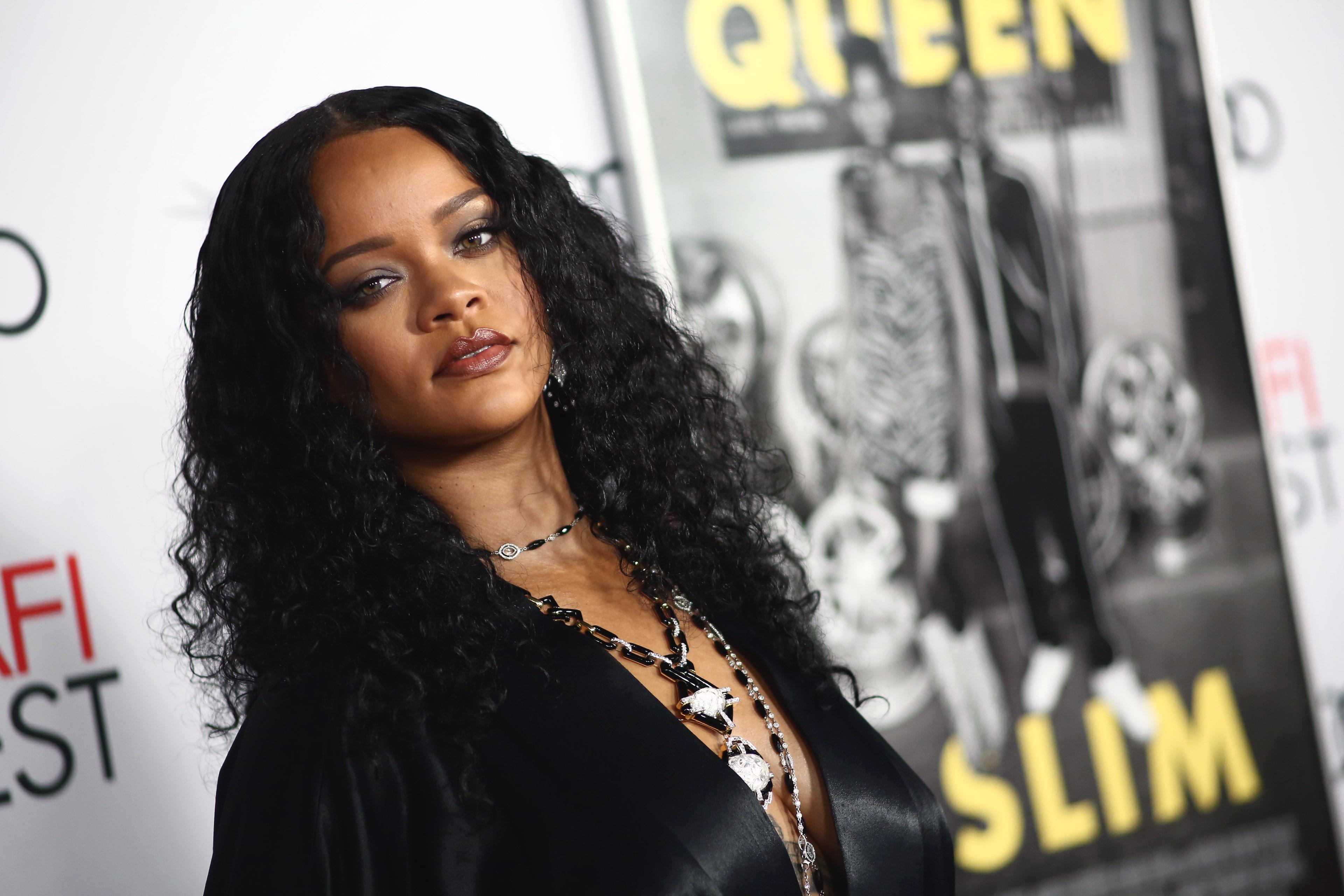 In 2020, Rihanna spoke with Access Hollywood about her business Savage x Fenty, as well as her music career. She remarked, "It's probably going to be sooner than fans think, but I'm just going to leave that alone because I've got enough stress and questions like, 'R9, where's the album?' They don't leave me alone. I haven't neglected them, I still got you. Music is still my baby."
Article continues below advertisement
Rihanna likes to tease us about her new album, but it seems like some new music is truly on the horizon.
On March 24, Rihanna replied to a comment on her Instagram post. The post celebrated her well-deserved feat of being the first Black woman to have an album, "Anti," spend five full years on the Billboard 200.
Someone commented, "Celebrate by releasing a song!!" and RiRi replied to it, "I think I should soon," and then added another comment saying, "just 1 tho lol." She loves to leave us hanging.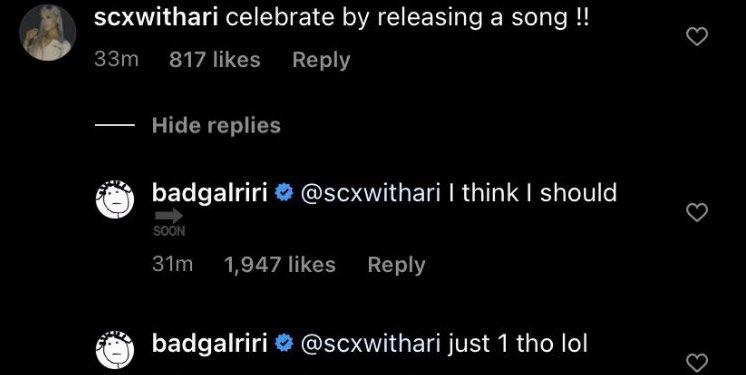 Article continues below advertisement
This means we could have a new Rihanna song as early as this week! Or considering the fact that Rihanna has been saying she'd be releasing new music soon since 2018, it could be another few years. There's really no way of knowing.
People are already reeling over if Rihanna is releasing new music soon.
Even though it was just a little comment, everyone is taking the reins and running with Rihanna's comment. It's not like she wasn't doing anything in the last five years! Rihanna was building a fashion empire and breaking records far past her music as a savvy businesswoman. She's also been on the frontlines of body positivity, feminism, and racial justice, and the past five years have been a major reckoning for those fights.
Article continues below advertisement
The tweets are already out of control. Some Twitter users are so excited they can't contain themselves, whereas others are skeptical as to what "soon" means. And others are already calling for a Rihanna and Cardi B collab.
Whenever Rihanna's new music does come out, we'll probably all be begging Rihanna to "please don't stop the music."