You'll Never Guess Who Rihanna Might Play in 'Black Panther 2'
Rihanna might be in 'Black Panther 2,' and if she is, fans are wondering who Rihanna could play in the upcoming Marvel sequel film.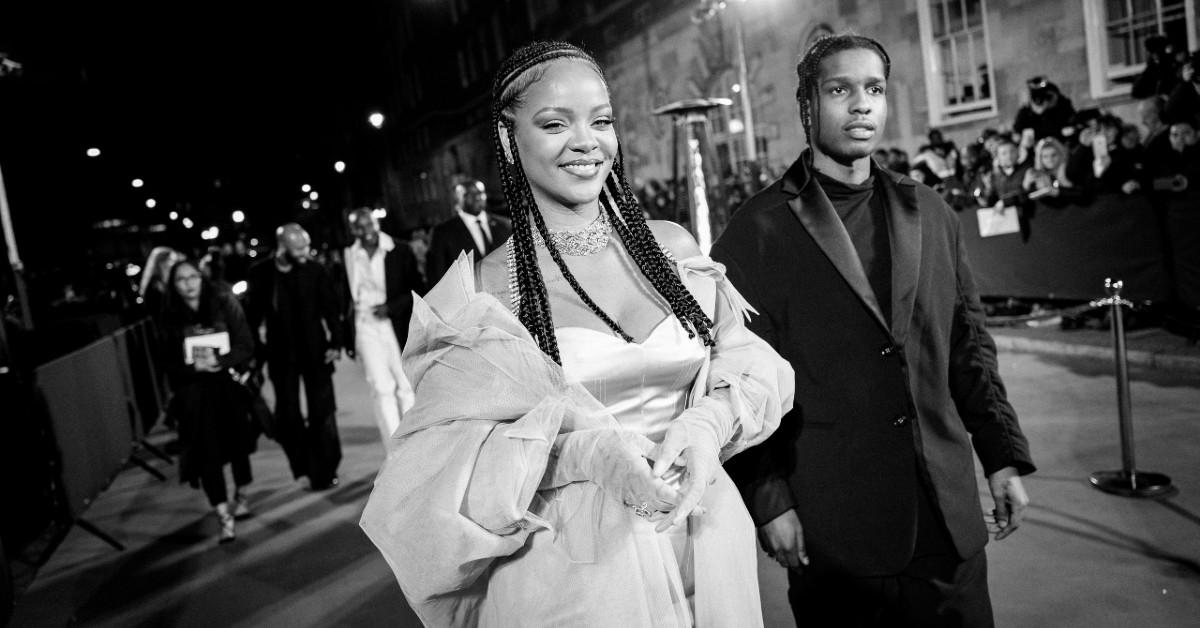 The rumors are out and it's looking like Rihanna might "take a bow" in Black Panther 2. With news that Black Panther 2 would start filming in July of 2021, some fans did a quick Google search, and what they found was the most exciting news of 2020. When searching "Black Panther 2 cast," Rihanna is listed on the search.
Article continues below advertisement
We are not only wondering who Rihanna is playing in Black Panther 2, but also how she even has time to film it. When Marvel announced they would begin filming next year, they said they expect filming to go at least six months, if not longer. Meanwhile, Rihanna is busy building her empire with her upcoming album "R9," her Fenty skincare and beauty lines, and her Savage x Fenty lingerie collection.

Article continues below advertisement
Rihanna is rumored to be in 'Black Panther 2,' but has not been confirmed.
While a simple Google search shows that Rihanna is a cast member of Black Panther 2, which is hoping for a 2022 release, how much can we really trust Google results? If we dig even deeper, when looking at the Black Panther 2's IMDb page, there aren't any cast members listed. In addition, there really aren't any confirmations from Marvel Studios or Rihanna that she will be in the cast.
Although Rihanna has not yet been confirmed as part of the cast, The Hollywood Reporter reports that Lupita Nyong'o, Angela Bassett, and Wilson Duke will be returning and joined by new cast member, Tenoch Huerta, as a villain. We don't know which villain though, nor do we know much about the plotline, although we can make some educated guesses.
Article continues below advertisement
If Rihanna is in 'Black Panther 2,' she might be playing a princess.
According to a 2019 We Got This Covered piece, sources close to the film informed the publication that Rihanna was being considered for the role of Princess Zanda, "the ruler of the African nation of Narobia." These were apparently the same sources who shared other Marvel information that turned out to be fact, so there's little reason to doubt them.
Article continues below advertisement
Princess Zanda, however, won't be your typical Disney princess. In the classic comic books, Princess Zanda is actually more of a villain, a perfect role for the "S&M" singer. Princess Zanda is also the ruler of a nation, just like Rihanna is basically the ruler of her own music and fashion empire. If Rihanna is playing Princess Zanda, though, there are a couple ways it could play out.
Princess Zanda crosses paths with T'Challa, or as we know him, the Black Panther, in multiple storylines. She actually imprisons him in her palace in her country of Narobia and blackmails him into hunting an artifact for her, since she is also known for her large collections and ruthless collecting practices. But, in another story, Zanda actually follows T'Challa to NYC to try to stop his marriage to Storm.
Article continues below advertisement
We also still don't know what Marvel will do with T'Challa after Chadwick Boseman's tragic passing. There are reports that they will not use CGI to digitize Chadwick into the role. While what becomes of T'Challa is still the biggest question about the upcoming sequel, now we're also wondering if we will see Rihanna in a love story or a villainous story … or a rousing combination of both?