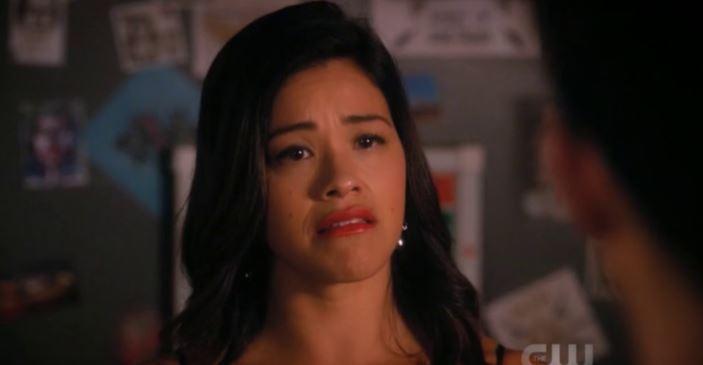 The Cast of 'Jane the Virgin' Share Final Set Moments in Emotional Instagram Posts
We're not ready to say goodbye. The final season of Jane the Virgin is upon us, and we're breaking out the box of tissues thinking about how much this telenovela series has meant to us over the past five years. Now, we're left anxiously waiting to have the biggest questions of the show finally answered: Who is the narrator? Will Jane choose Michael or Rafael?
Not only have fans been touched by the thrilling CW show, but the cast members also had a hard time letting go of their favorite characters. The series recently wrapped up filming the final installment, and a lot of the cast shared pictures of their emotional final moments on set.
So, when is the last episode of Jane the Virgin?
The fifth and final season of the show has 19 episodes, which means fans can expect the finale around Wednesday, July 31 or August 7, depending if there is a break or two between new episodes.
In the meantime, check out the gallery of cast pictures commemorating their final set days:
Article continues below advertisement
1. Gina Rodriguez and Showrunner Jennie Snyder Urman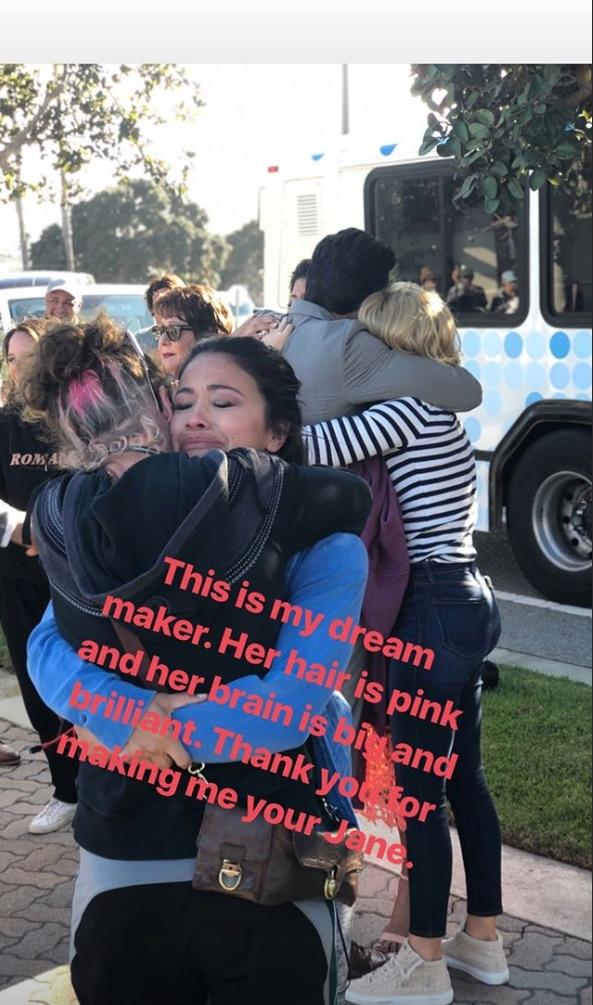 "This is my dream maker [Jennie Snyder Urman]. Her hair is pink and her brain is big and brilliant. Thank you for making me your Jane," Gina Rodriguez posted on her Instagram story. Clearly overcome with emotions, the actress is shown embracing Jennie in a tight hug.
2. Justin Baldoni and Yael Grobglas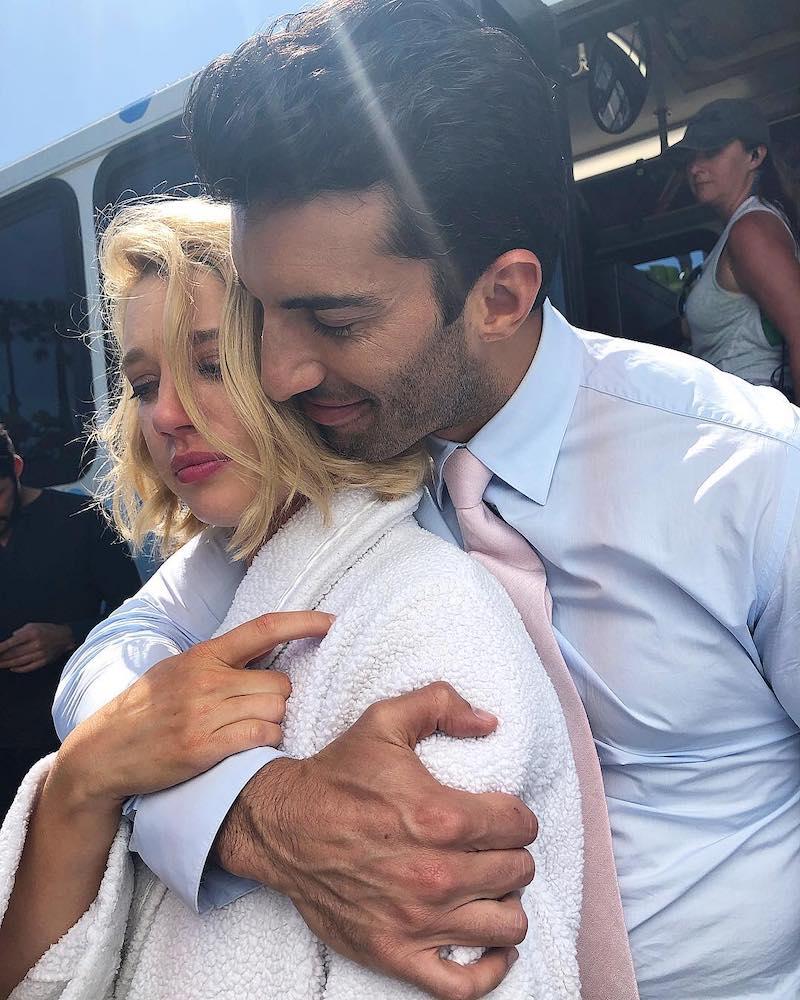 "[Yael Grobglas] what an honor it's been to play your TV baby-daddy-ex husband for these five years. I absolutely adore you. Your talent never ceases to amaze me and I can't wait to see all the incredible things you do next," Justin Baldoni posted. "You are an untapped resource of comedy brilliance- there is nothing you can't do. I love you friend. #janethevirgin #thefinalseason #thefinalday #family."
Yael also posted the same picture, writing to her costar, "This is hard. I love you so much @justinbaldoni. Couldn't wish for a kinder person by my side for 5 years. You're wonderful in every way #janethevirgin."
Article continues below advertisement
3. Elias Janssen and Gina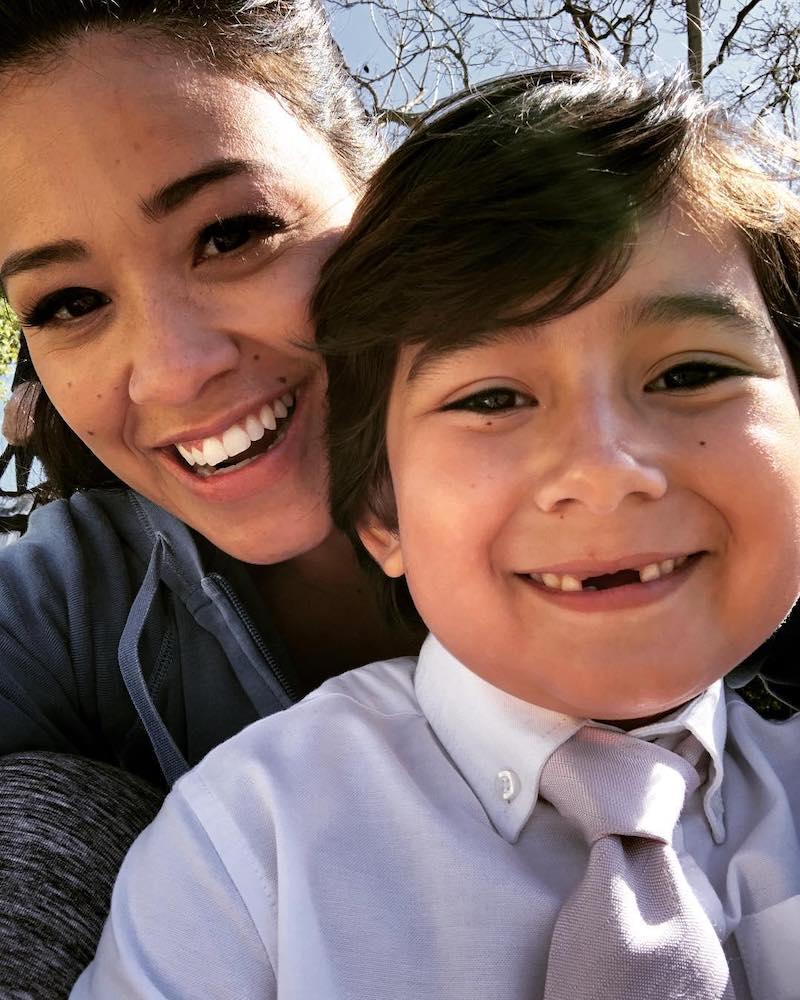 Gina also posed for a picture alongside her on-screen son, captioning the photo: "Jane and Mateo. My first on screen baby boy. Love you buddy. Por vida #lastDaysofJane."
Article continues below advertisement
4. Yael and Cast/Crew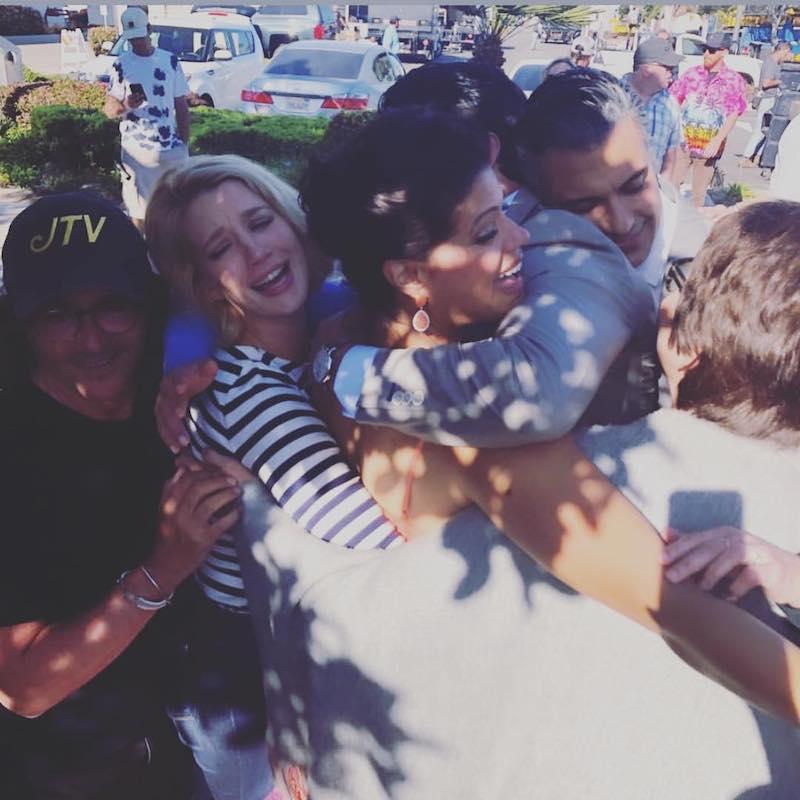 Yael also posted more Instagram pics of her final days. "Yesterday is a blur. A blur of tears and hugs and laughter and very strong feelings. I love these people so incredibly much and although I will still see them plenty, I will miss working with them terribly. This was a unique group that somehow made magic happen. I LOVE YOU GUYS!!!," she wrote huddled amongst cast and crew.
Article continues below advertisement
5. Elias, Gina, and Justin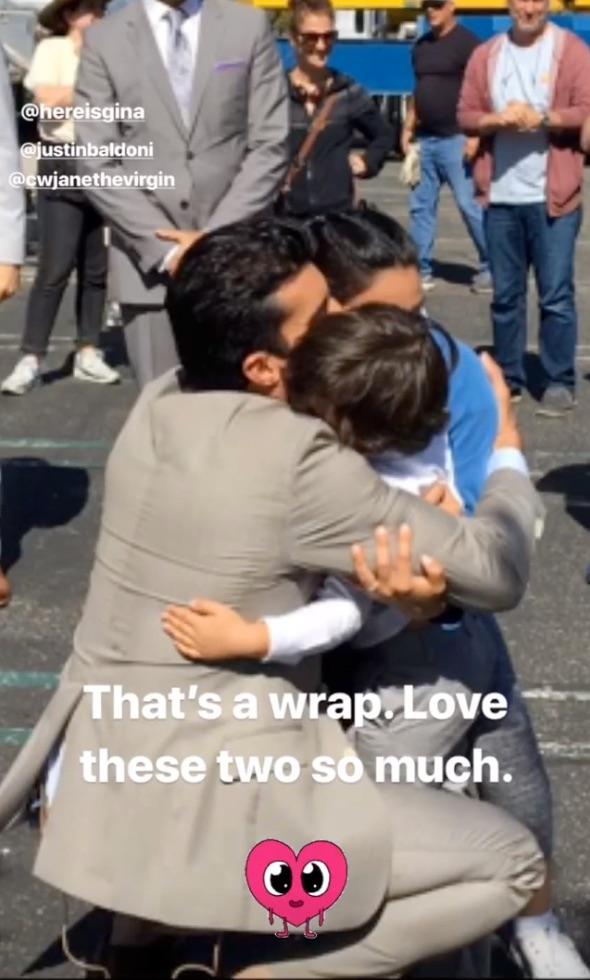 Elias Janssen — who plays Mateo — also posted an Instagram story being embraced by his on-screen family, writing: "That's a wrap. Love these two so much."
Article continues below advertisement
6. Yara Martinez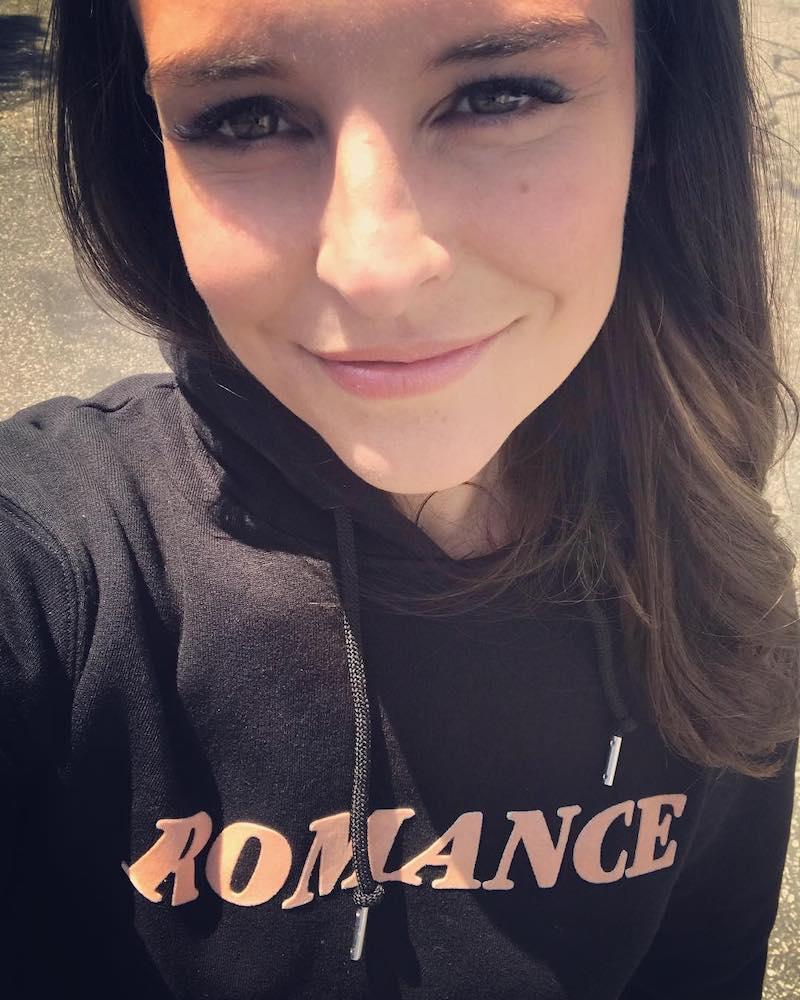 Yara Martinez posted a selfie to commemorate the end of the series, writing, "Just wrapped #janethevirgin forever. Heart is bursting with light, love and… denial."
Article continues below advertisement
7. Bridget Regan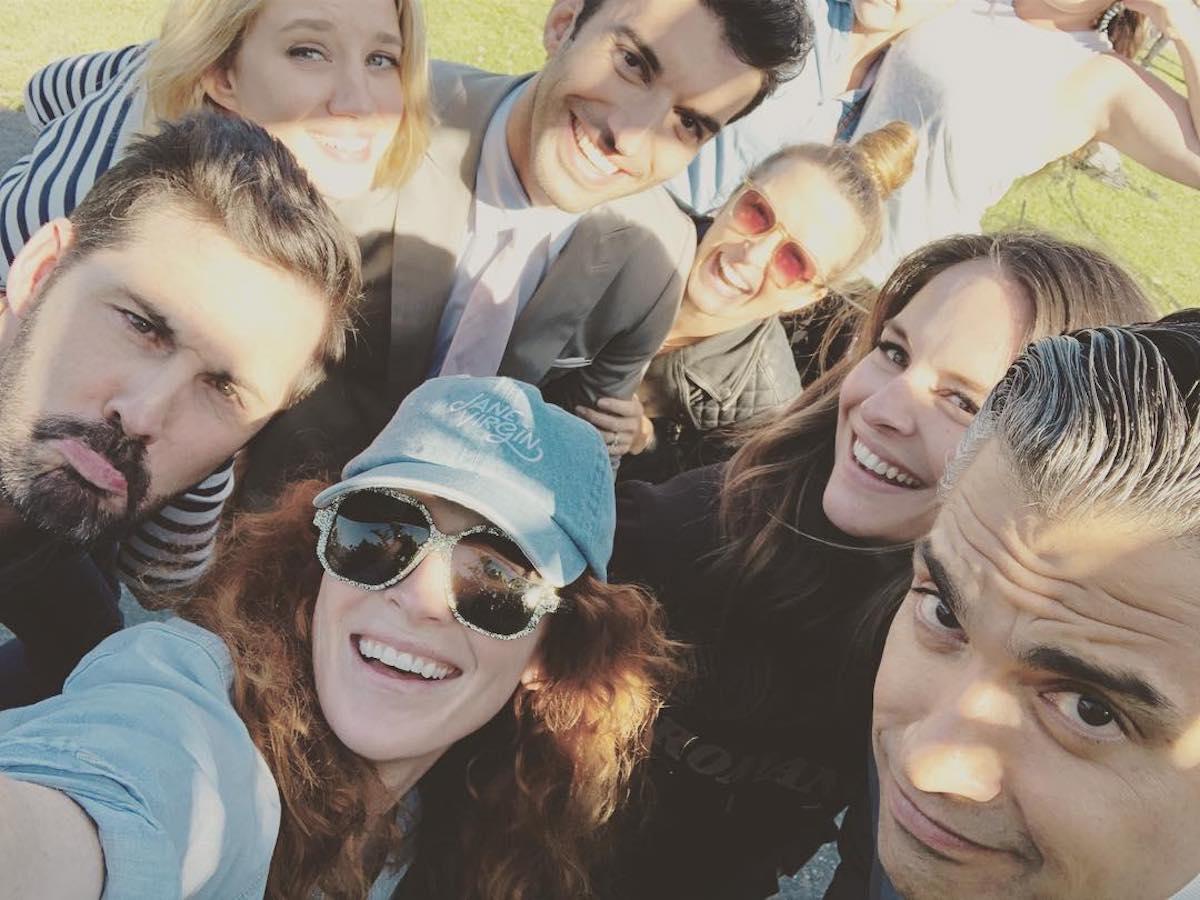 Actress Bridget Regan, who plays Rose aka Sin Rostro, captioned this group photo, "But I don't wanna say goodbye."
Watch the final episodes of Jane the Virgin Wednesdays at 9 p.m. EST on the CW.