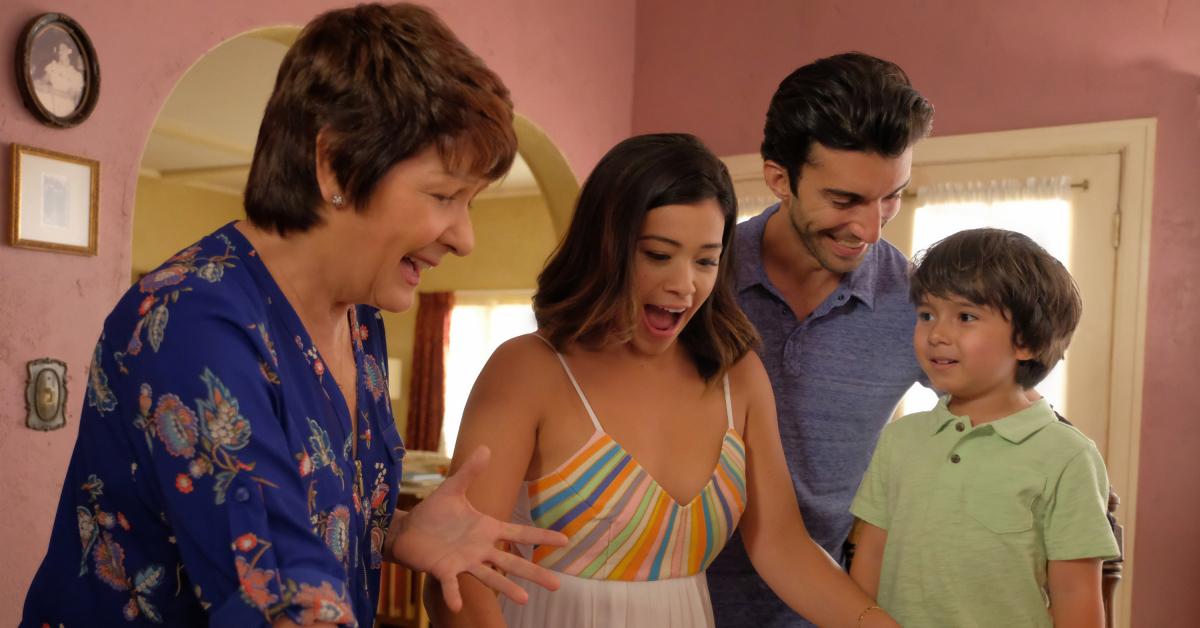 'Jane the Virgin' Fans Can't Agree Over Who the Narrator Might Be
We're not ready to let go of Jane the Virgin. The dramedy's final season premieres on March 27, though a spinoff — which will be narrated by Jane herself, Gina Rodriguez — is currently in the works.
But right now, fans are focused on the show's last 19 episodes, and throwing out possible theories about who the series' mysterious narrator could be. Executive producer Jennie Snyder Urman previously confirmed that the storyteller's identity will be revealed in the last two scenes of the finale.
Article continues below advertisement
Until then, we can only speculate. Scroll down for more info about the "Latin Lover," as well as a summary of viewers' thoughts on the subject.
Who narrates Jane the Virgin?
The omniscient individual recaps the telenovela-style plots with humor and sincerity, occasionally dropping hints about his/her identity.
Article continues below advertisement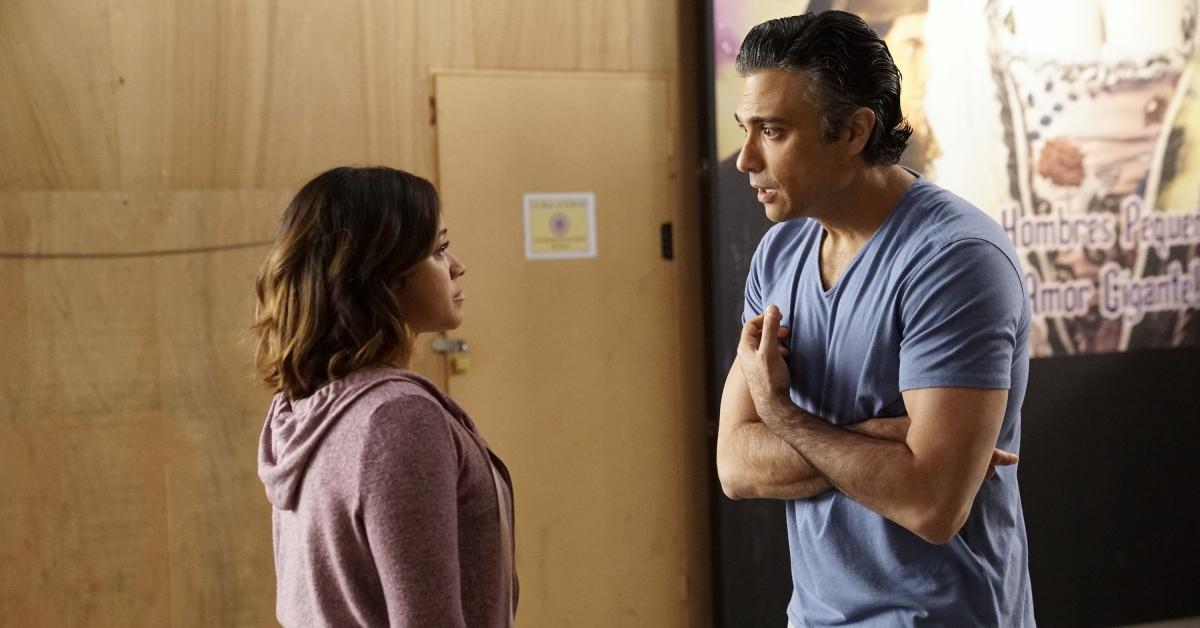 During the episode featuring Xo and Rogelio's wedding, the narrator says, "And Xiomara? Well, she looked perfect. At least to the people who loved her most — which includes me."
The actor behind the beloved voice is Anthony Mendez, who's also done work on Disney Channel's animated series, Elena of Avalor. In an interview with latina.com, the New Jersey resident said he's excited to see how the show handles the big reveal.
Article continues below advertisement
"I always refer back to Gossip Girl, where at the end they reveal who the narrator [is] and it wasn't who we thought it was," Anthony shared. "I think that could be done here, where I wouldn't have to be on screen because it literally isn't really me. I'm really looking forward to how they are going to reveal that, because I think that most people are going to be very, very surprised on how that turns out."
Viewers have floated a number of different theories over the years about who the character could be. Here's a quick rundown of our favorites.
Mateo, Jane's son:
Article continues below advertisement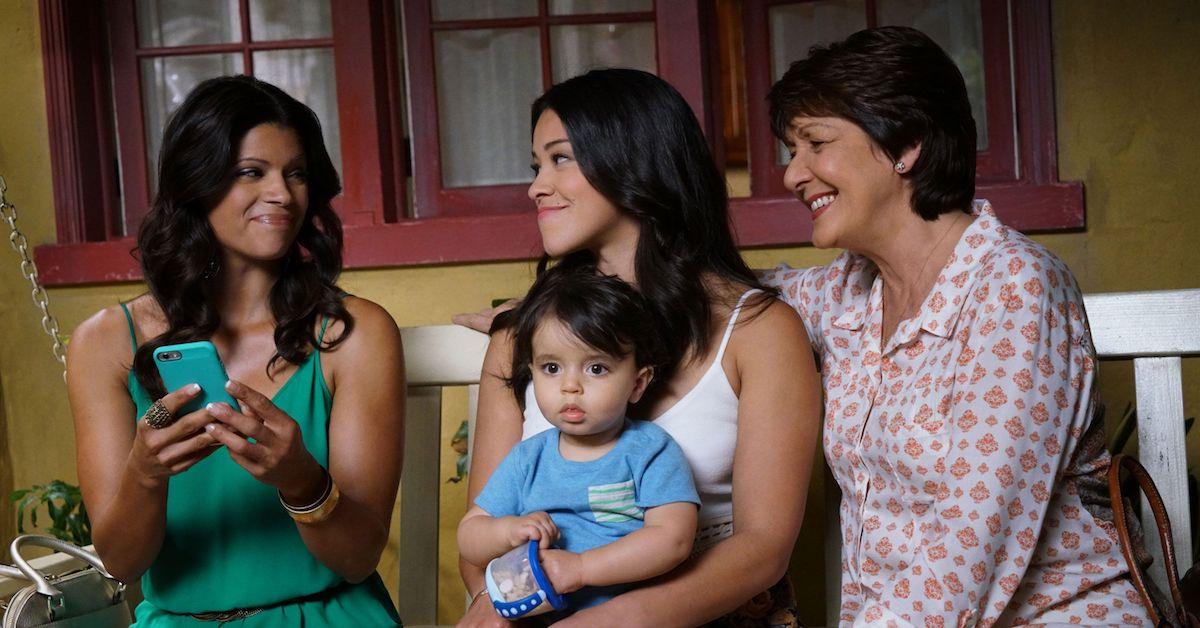 One of the most popular theories is that the narrator is Jane's son, Mateo. One fan on reddit wrote, "I'm hoping it's a grown up son Mateo, reading his mother's book to his own family." Another commenter added, "Even if some [things] are iffy, I think most of the hints we've been given point to Mateo."
Article continues below advertisement
For example, in a Season 3 episode, Mateo tells Jane, "Mummy, I want to read your book," to which Jane responds, "When you're older." The narrator adds, "Much, much older. I've read it, it's racy." This could suggest that Mateo has now read the book and is retelling the story to the audience — racy bits and all!
Another clue comes in Season 4 when Jane asks Mateo if he's ready for his first day of kindergarten. "Ah memories," the narrator interjects, alluding to the fact that the conversation is one of his memories.
Mateo, Jane's grandfather:
However, other fans seem convinced that Jane's late grandfather, Mateo Sr., is the man behind the voice. This theory is backed up by the narrator's thick accent, which Mateo Jr. does not have.
The narrator also has a lot of details about the Villanueva women, which Mateo Sr. would know if he was keeping tabs on them from the great beyond. One narration that supports this theory happens in Season 4 after Alba and Jorge are married.
Article continues below advertisement
"I'm glad Alba can't see me. I'm a mess!" the narrator admits during the episode. It makes sense that Mateo Sr. would say this after seeing his wife tie the knot with someone else.
Jane herself:
Even though the narrator has a male voice, it could easily be Jane rehashing her story as she writes it all down for her book. If we learned anything from Gossip Girl's major plot twist back in 2012, it's that things aren't always what they seem.
Watch new episodes of Jane the Virgin beginning March 27 on The CW.