The Next Minecraft Live Is Sooner Than You Think
Fans of 'Minecraft' will want to tune into the Minecraft Live events for details on new updates. When is the next one in 2022? It's soon!
Though it was released in 2011, Minecraft has continued to live on as one of the most popular sandbox games thanks to its continuous updates, adding new blocks and mobs to keep the game interesting and optimized for new consoles and players.
Longtime fans of the game look forward to these new content updates, and are currently patiently awaiting the next Minecraft live to learn what could be next for the title. So when is the next Minecraft Live?
Article continues below advertisement
What's the difference between Minecraft Live and Minecraft Now?
Mojang will host two different types of livestreams to connect with players: Minecraft Live and Minecraft Now. Both of these livestreams give players a behind-the-scenes look at the game's development process, sometimes letting them ask questions in real-time.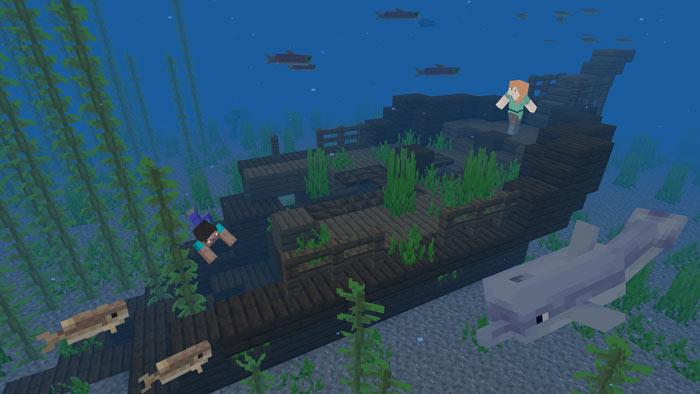 Article continues below advertisement
Traditionally, the Minecraft Now livestreams are just an opportunity for players to interact with members of the Mojang team, asking questions and watching them play and build in the game, while Minecraft Live is focused on new announcements.
While both livestreams are great fun to watch if you're a big fan of Minecraft, if you're only looking for details on coming updates for the game, you'll only want to tune in to the Minecraft Live events.
When is the next Minecraft Live in 2022?
Since the release of the 1.19 update, players have been patiently waiting for any news from Mojang on what could possibly be in the 1.20 update — which players are hoping to see before the end of 2022.
On Aug. 25, Mojang hosted a Minecraft Now livestream with some of the members of the game's development team, answering questions players had and showing off a new minigame. During the stream, one of the developers revealed when we can expect the next Minecraft Live — and it's very soon.
The next Minecraft Live will be hosted on Oct. 15, Minecraft Vanilla Game Director Agnes Larsson shared during the livestream. While she and the other members of the Mojang studio didn't share what kind of content will be unveiled in the upcoming stream, she did confirm that it will include "new exciting things."
You will be able to watch the Minecraft Live when it airs on Oct. 15 through the official Minecraft YouTube channel.