When Was the 'Vanderpump Rules' Season 9 Reunion Filmed?
When was the 'Vanderpump Rules' Season 9 Reunion filmed? Several cast members were absent due to the ongoing COVID-19 pandemic. Details.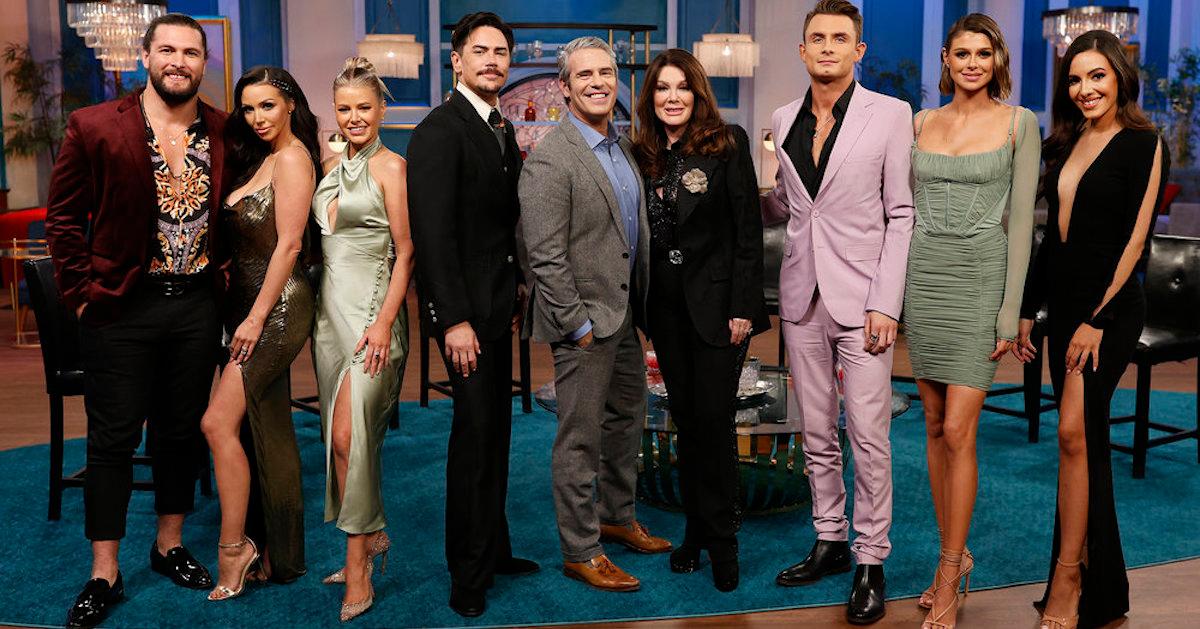 After disagreements regarding a photoshoot, a surprise wedding, and a restaurant name, the ninth season of Vanderpump Rules is officially wrapping up with a two-part reunion special.
The first part aired on Jan. 25, and viewers got some clarity regarding why James Kennedy and Raquel Leviss called off their engagement, how Lala Kent is doing after her own recent break-up, and Lisa Vanderpump's newest job title as a grandmother (aka "Nanny Pinky").
Article continues below advertisement
While it was a relief for longtime fans to get to see the cast together again in person after the Season 8 reunion was filmed virtually, a few of the stars did appear on the special via video calls. When exactly did the Vanderpump Rules Season 9 reunion film?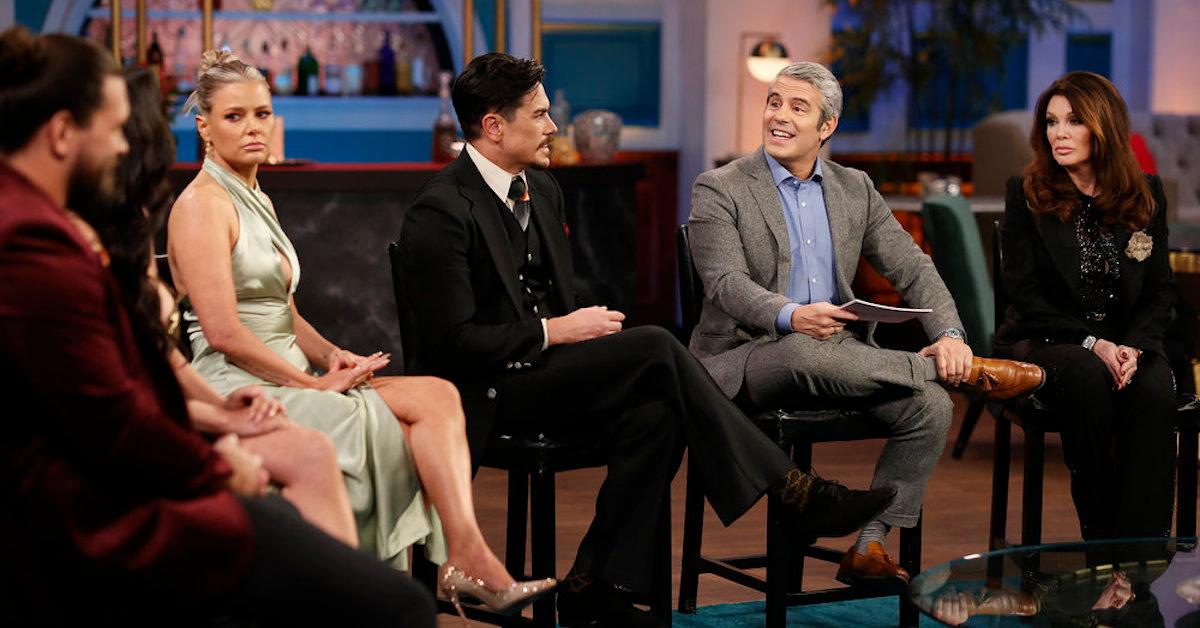 Article continues below advertisement
When was the 'Vanderpump Rules' Season 9 reunion actually filmed?
For the Season 9 special, cast members Scheana Shay, Brock Davies, Charlie Burnett, Tom Sandoval, Ariana Madix, James Kennedy, and Raquel Leviss, and SUR owner Lisa Vanderpump joined host Andy Cohen in New York City to tape the reunion in-person for the first time since 2019.
A few minutes into taping, Andy addressed why a few of the VPR castmates were missing.
"As you can see, Lala, Katie, and Tom are not here with us right now," Andy began. "Out of an abundance of caution and following our own safety protocols, they're going to be joining us in just a little bit, remotely."
The Watch What Happens Live creator did not elaborate further on the nature of their absences.
Because three main stars were missing from the in-person reunion, some fans were wondering when exactly the cast gathered to tape it.
Article continues below advertisement
The Season 9 reunion special filmed in New York City on Dec. 3, 2021. Shortly after the event wrapped, rumors began circulating that Raquel and James had called off their engagement during the reunion. The pair confirmed their split on Instagram on Dec. 5, but they had actually officially broken up shortly before they filmed the Season 9 conclusion.
After weeks of speculation regarding their split, James and Raquel discussed the end of their relationship for the first time at length on the show.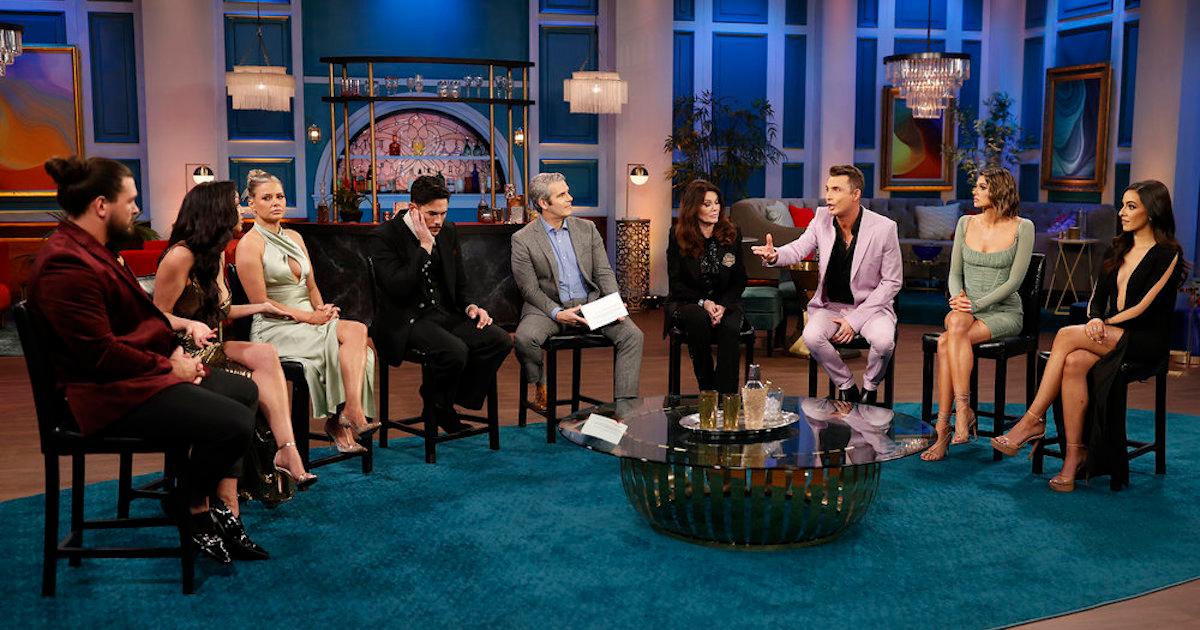 Article continues below advertisement
Why did James Kennedy and Raquel Leviss break up? The two discussed the end of their engagement on the reunion.
Like he always does, Andy kicked off the reunion by saying hello to the stars one-by-one. When the longtime Bravo staple got to James and Raquel, the DJ shared that he had "been better."
Raquel then confirmed the split.
"We've decided to break off the engagement. It's been something that I've been thinking about for a while, and I think that James has noticed that my heart hasn't been fully in it. I didn't want to give up on him, because he really has shown me how dedicated he is to me, and the things that he's willing to do to better himself. But, I feel like it's something deep within," Raquel shared, much to the surprise of her fellow castmates. "I've been having nightmares about our wedding day, and I think that that's a tell-tale sign that something's wrong."
Article continues below advertisement
"As heartbreaking as it is for me, she's not f-----g wrong," James added.
Raquel noted that it had been a "gradual realization" for her that something wasn't right in the relationship. When Lisa pressed the two about putting work in, James became emotional.
"We've worked on our relationship, and I feel like, after I quit drinking, I just thought that would fix it, but it didn't quite fix it all," James said, before adding that the pair had realized that they weren't soulmates a few months earlier.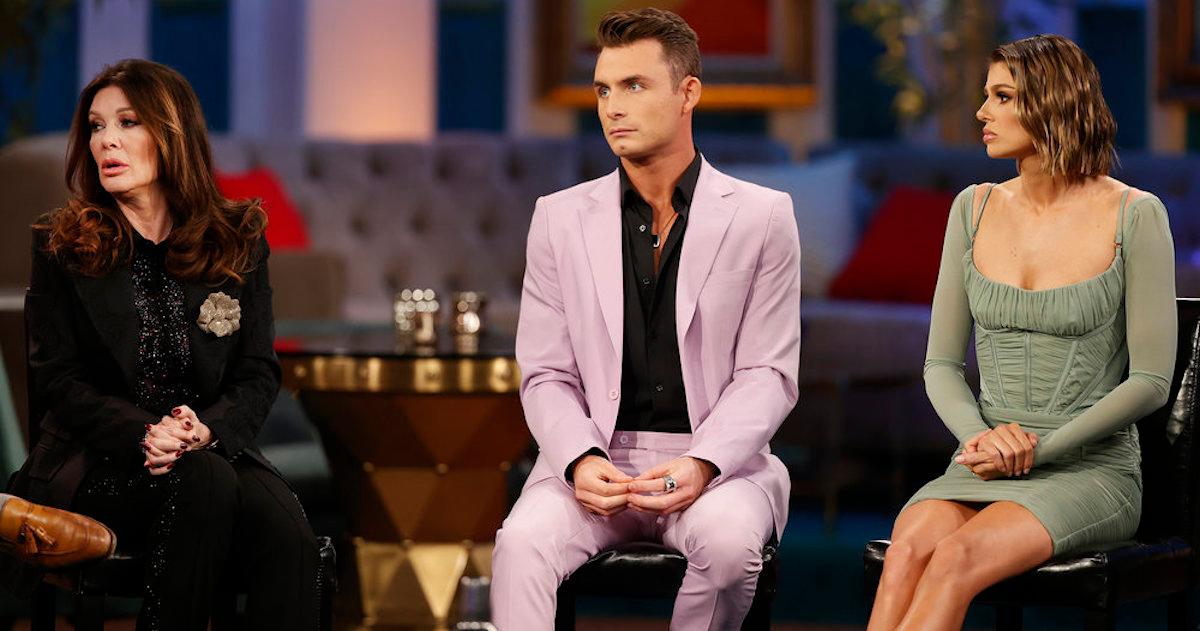 The Brit expressed his longtime fear about getting divorced, and how that made him also realize that moving forward with the wedding was not the right call.
"There's nothing wrong, but we both know that it isn't right," James concluded.
Though they are no longer together, James shared that he wants Raquel to be happy, and for her to ultimately find her soulmate.
Vanderpump Rules airs on Tuesdays at 9 p.m. ET on Bravo. You can stream the series on Peacock as well.