'Waffles + Mochi' Breathes New Life Into Michelle Obama's Goals for Healthy Kids
Michelle Obama's Netflix cooking show 'Waffles + Mochi' dropped in March 2021, but some new fans are wondering when Season 1 was actually filmed.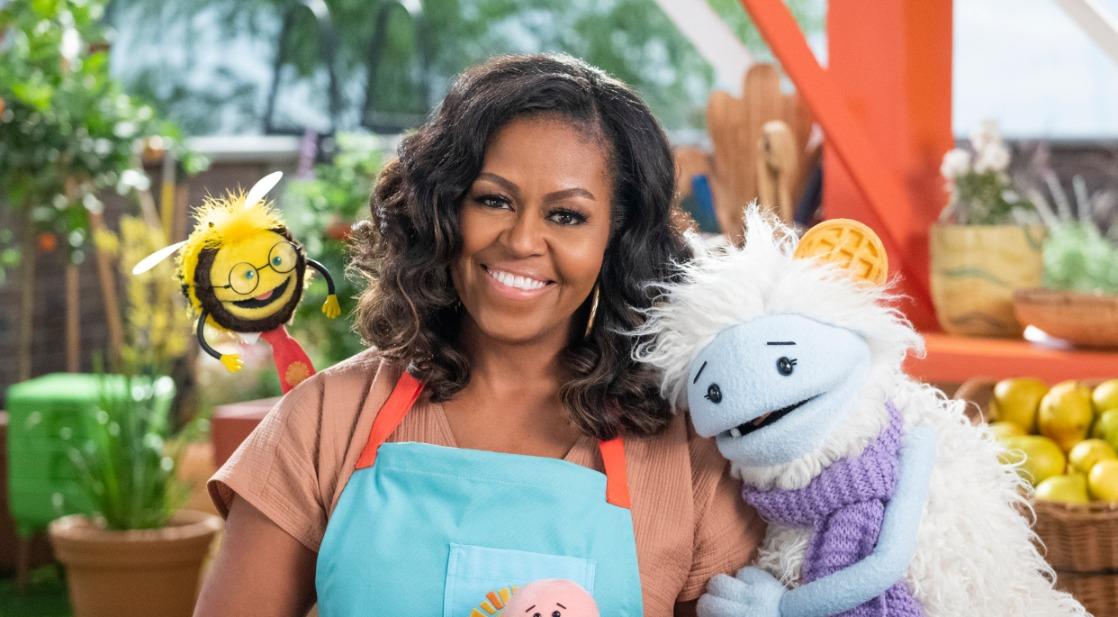 Just in case you thought Michelle Obama had done everything she sought out to do in her life, she can now add an educational TV show host to her resume. Because even though most know her as the former first lady, she is also now the host of Netflix's Waffles + Mochi, a preschooler-targeted series about learning about different foods and cultures from around the world.
Article continues below advertisement
The show comes a while after the Obamas were tapped to add a handful of new series to the streaming platform, and it just might be your toddler's next favorite one, thanks to the puppets who learn with Michelle and viewers at home. It's basically The Muppets meets Sesame Street meets Diners, Drive-ins, and Dives all rolled into one kid-appropriate show.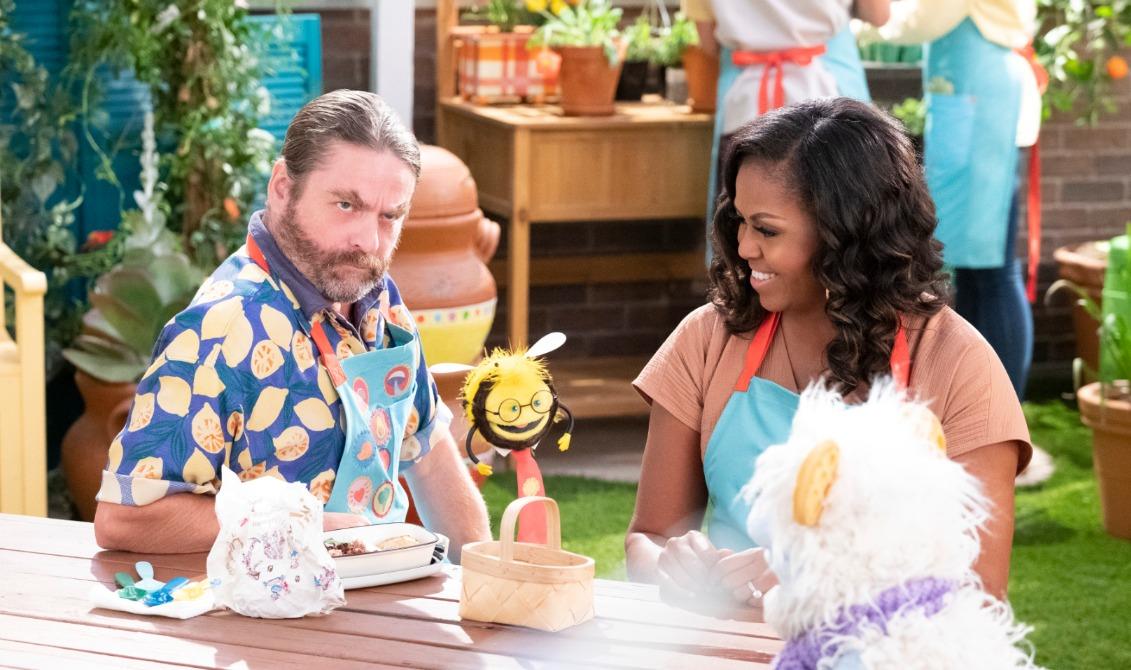 Article continues below advertisement
When was 'Waffles + Mochi' Season 1 filmed?
In April 2019, Eater.com announced that Michelle and Barack Obama were working on a half-hour children's TV show called Listen to Your Vegetables & Eat Your Parents. Now, Waffles + Mochi is likely what the original plan evolved into, and the title is just as catchy and adorable. That means Michelle had been working with puppeteers and famous guest stars for quite a while before the series finally made its way to Netflix.
At the time of its announcement, Netflix didn't reveal whether the series would be animated or live-action, but having Michelle work with puppets is a nice happy medium for most young viewers. Drunk History co-creator and director Jeremy Konner is also a co-creator of the Netflix series, and the Obamas' production company Higher Ground is behind it as well.
Article continues below advertisement
There are a handful of big names already attached to 'Waffles + Mochi.'
In addition to Michelle being the host of Waffles + Mochi, she also welcomes real-life celebrities to learn about different foods from around the world along with viewers at home. Actors and singers like Jack Black, Zack Galifianakis, Sia, and Rashida Jones, among others, join Michelle as she and her puppet sidekicks learn about different cuisines.
Article continues below advertisement
Michelle Obama has always been a voice for healthy eating among kids.
Michelle being part of such a show isn't such a huge surprise. While she isn't exactly experienced as a TV show host, she has been big on healthy eating for kids in America since Barack was president. So for those who have followed her various initiatives, Waffles + Mochi is a natural next step for her.
She once launched the campaign "Let's Move" and now, Michelle is working with Partnership for a Healthier America on "Pass the Love w/ Waffles + Mochi."
"If you want to help kids build good habits, you can't lecture them about eating healthy or harp on them about eating their veggies," she told Entertainment Weekly. "You have to meet kids where they are — don't expect them to come to you … That's where [the characters] Waffles and Mochi come in."
Waffles + Mochi is now streaming on Netflix.