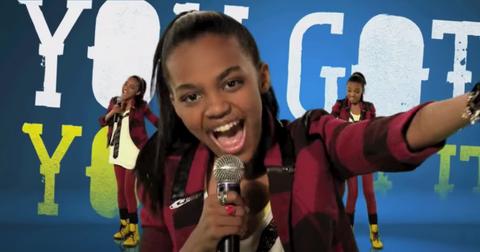 You Want 'A.N.T. Farm' on Disney Plus? You Got It!
By Abi Travis

Updated
Many of us have the very distinct memory of getting home from school and immediately going to the living room, turning on the TV, and watching shows on the Disney Channel. There are so many different Disney Channel shows to watch and love, but we all agree that some are, like, extra good, right? (Lookin' at you, Boy Meets World!)
A.N.T. Farm is one of those Disney Channel shows that you just can't help but love (even if you watched it when you were slightly outside of the intended age range). In addition to having one of the greatest theme songs ever, it's also just an all-around fun show. Unfortunately, anyone who has been wanting to revisit their A.N.T. Farm friends has been out of luck because the show hasn't been on Disney Plus — but that's about to change! When will A.N.T. Farm be on Disney Plus? Soon!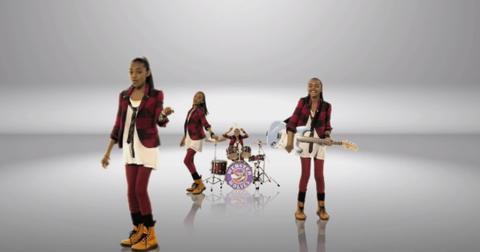 When will 'A.N.T. Farm' be on Disney Plus?
Disney Plus recently shared an announcement on Instagram that delighted A.N.T. Farm friends to no end: The beloved Disney Channel original series is officially coming to Disney Plus! A.N.T. Farm stars China McClain and Jake Short recorded a special message sharing the announcement. Jake clarified that every episode of the show will soon be available to stream. Every episode!
The show will be available to stream starting on June 26, 2020 — almost exactly nine years after the show first aired on the Disney Channel (a one-episode preview originally aired on the Disney Channel on May 6, 2011, then it became a regular series starting on June 17 of that same year). It may have been a bit of a wait, but it's nearly over and we are so excited.
What is 'A.N.T. Farm' about?
If you haven't ever seen A.N.T. Farm, here's a quick primer to get you up to speed before the series drops on Disney Plus. The show stars actress and singer China Ann McClain. She plays Chyna Parks, an 11-year-old music prodigy who becomes a member of the Advanced Natural Talented (A.N.T.) program at her San Francisco school.
Members of the A.N.T. program get to skip middle school and go straight to high school. The show also stars Jake Short, Sierra McCormick, Stefanie Scott, and Carlon Jeffery.
Throughout the series, Chyna and her friends get into multiple scrapes and hilarious situations that usually require them to use their talents in order to escape. They also have to navigate some tricky social situations — as you can imagine, not every high schooler is thrilled to have "little kids" hanging around their school. That includes both Lexi Reed (Stefanie Scott) and Chyna's older brother Cameron (Carlon Jeffery).
There are only three seasons of the show and a total of 62 episodes. When it was on the air, A.N.T. Farm was wildly successful, becoming the most popular TV series among kids ages 6 to 11 and 9 to 14. And, OK, yes, it was also popular among people who were older than that. Some of them, anyway. Look, we're not ashamed. It's a great show! We can't wait to revisit it.