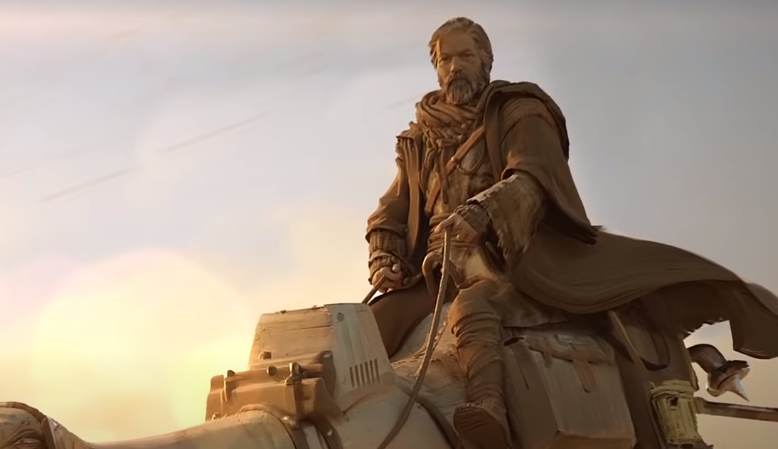 'Star Wars' Fans Were Sure That Disney Plus Day Would Have a 'Kenobi' Series Trailer
Star Wars has some of the most die-hard fans of any film franchise. So rabid are devotees that they were willing to look past the fact that the prequels were generally awful affairs, and some of them were even quick to forgive the fact that George Lucas was trying to make Jar Jar Binks the unassuming main villain of the prequels and then shifted gears after caving into fan hatred. You know, kind of like what happened between The Last Jedi and The Rise of Skywalker.
Article continues below advertisement
And fans of the space opera set a long time ago in a galaxy far, far away want to know: When will the Kenobi series trailer finally come out?
When will the 'Kenobi' series trailer come out? This was just a sneak peek.
During Disney's second-ever Disney Plus Day, they treated Star Wars nerds to a sneak peek at some of the first looks of the Kenobi series, including a bunch of artwork, production, and cast interviews (mostly Ewan McGregor gushing about how happy he is to be playing this character). The Trainspotting actor also expressed his excitement in reuniting with Hayden Christensen, who will be reprising the role of Darth Vader.
Article continues below advertisement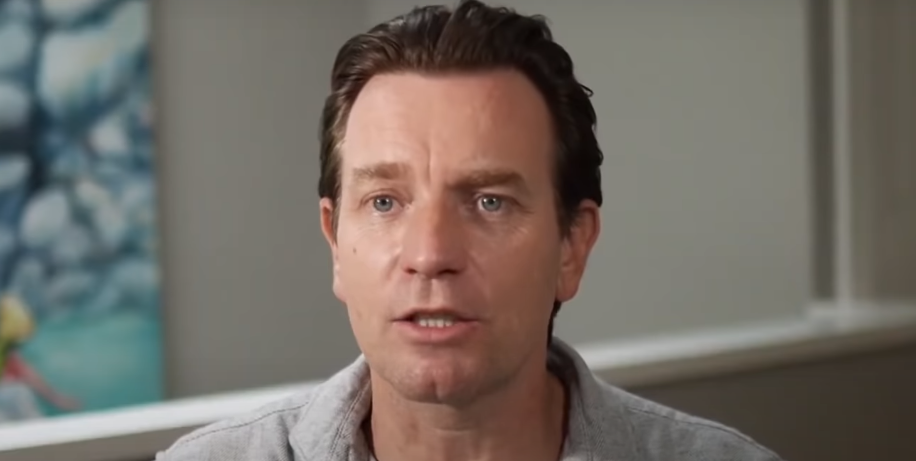 Prior to Disney Plus Day, there were several outlets and fans who were convinced that Disney would be dropping a full-blown trailer for folks to lap up. However, that wasn't the case.
Sure, getting the behind-the-scenes looks were cool and all, and seeing artwork of Obi-Wan and Vader fighting amidst magma and seeing animated ships and legions of Stormtroopers is neat, but fans wanted to see a legit trailer trailer.
Article continues below advertisement
There hasn't been a definitive release date set for the series yet, just that it's going to be coming in 2022. Expect Disney Plus to space out the releases of Star Wars-themed content, however, to keep fans tuning in religiously during different parts of the year. And don't be surprised if they enlist the help of producers who've worked on "world-building" in the Marvel universe.
Which shouldn't be too difficult considering who The Mandalorian director is.
Article continues below advertisement
Jon Favreau launched the MCU, after all, and it looks like Disney is attempting to do the same with multiple franchises. What gives us evidence of that? Hayden's return as Vader.
Hayden's involvement in Kenobi wasn't really a huge surprise for fans because The Hollywood Reporter also confirmed that he would be donning the red lightsaber and goth nerd robot get-up once again for the upcoming Ahsoka series starring Rosario Dawson.
The live-action show will also be directed by Jon Favreau, and seeing as how beloved Mando was to fans, we can expect a similar gaga-fest for the Rosario Dawson series. There's also The Book of Boba Fett, not to mention The Bad Batch and more. Let's just say that Star Wars fans are going to have a lot to look forward to on the streaming giant soon.
Article continues below advertisement
But it's hard to deny that there's an overwhelming interest in Kenobi as it will continue the tumultuous and heartbreaking relationship between Obi-Wan and his pupil-turned-galactic murderer that turned to the dark side.
Aside from the 'Kenobi' sizzle reel, was there any hint at a date for a true trailer?
No, but here's what we can glean from another huge Disney Plus Star Wars universe series launch: The Mandalorian first dropped its official trailer on Aug. 24, 2019, and then the show officially debuted on Nov. 12, 2019, or about 12 weeks later.
So while we don't know when the Kenobi trailer is officially hitting the web, we can assume that it'll be about the same time frame to wait for the series to come out on Disney Plus. Are you excited?