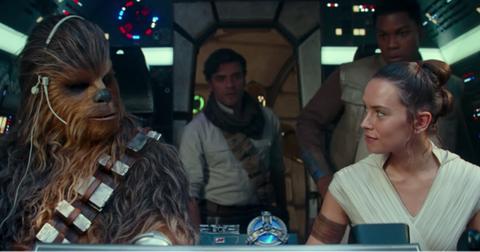 'The Rise of Skywalker' Is Coming to Disney Plus — but Not for a While
By Abi Travis
Regardless of how you felt about Star Wars: The Rise of Skywalker, you're most likely going to watch it again someday, right? That's just kind of how Star Wars movies work. It's virtually impossible to watch them only once (unless we're talking about the prequels, which some people would probably recommend watching a negative number of times if at all possible).
Anyway, one of the most convenient ways to watch any of the Star Wars movies is on Disney Plus. If you have a subscription to the streaming service, you also have access to pretty much every Star Wars-related movie and TV show ever — but not The Rise of Skywalker. Now, that can't come as much of a surprise. It came out pretty recently, after all. Don't worry, though. The Rise of Skywalker is coming to Disney Plus — but when?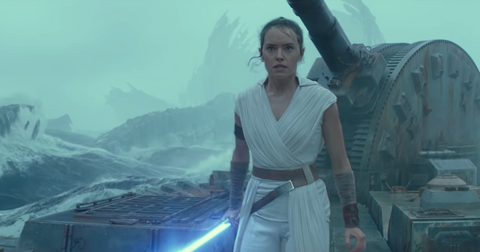 When will 'The Rise of Skywalker' come to Disney Plus?
Patience, you must have. While The Rise of Skywalker will most definitely be appearing on the Disney Plus lineup, it's probably going to be a while. After Frozen 2 dropped on the streaming platform early, Disney set a precedent of releasing material on the platform to help families cope with being cooped up thanks to the novel coronavirus pandemic.
They continued to prove that they would help families struggling to stay entertained by promising to release Pixar's latest film, Onward, on the streaming service. Although the film was only released in theaters on March 6, it struggled greatly at the box office. To make matters worse, most states began issuing shelter-in-place orders just few short weeks after it came out, forcing theaters to close. In order to allow fans to actually see the movie, Disney opted to release it on Disney Plus. It's now set to drop on April 3.
It seemed natural that Disney would decide to do the same thing with The Rise of Skywalker, but The Verge reports that we shouldn't expect the film to be on Disney Plus just yet. While it came to video on demand on March 14, three days earlier than its scheduled release date, a Lucasfilm representative informed the outlet that no such changes have been made to its release date on Disney Plus.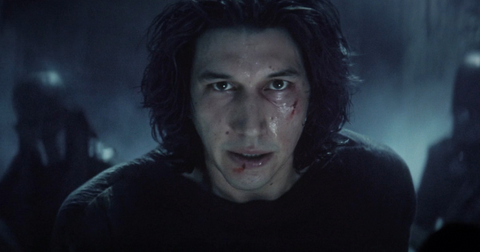 It seems like there's about a seven-month gap between when a Disney movie comes out in theaters and when it's added to Disney Plus. With that in mind, we would guess that you can expect to see The Rise of Skywalker on Disney Plus sometime this summer — maybe between late July and early August 2020.
'The Rise of Skywalker' isn't the only 'Star Wars' movie missing from the Disney Plus lineup.
There are at least two Star Wars films that haven't followed the seven-month gap rule. Solo: A Star Wars Story came out all the way back in 2018 and it's still missing from the Disney Plus lineup. That's because it's still only on Netflix. Solo is set to join the Disney Plus lineup with the rest of its Star Wars family on July 9, 2020. Looks like it'll make it to Disney Plus just before The Rise of Skywalker does.
But we can all agree that the true glaring omission from the Star Wars Disney Plus lineup is the Star Wars Holiday Special. This bizarre mistake of a movie aired once on CBS in 1978 and then was never seen again. At least, not on TV. Enterprising padawans can still find it on YouTube, but we can't say we recommend the endeavor.
So, while The Rise of Skywalker will most likely be on Disney Plus in the summer of 2020, we will probably never, ever see the holiday special on the streaming service. What a bummer.