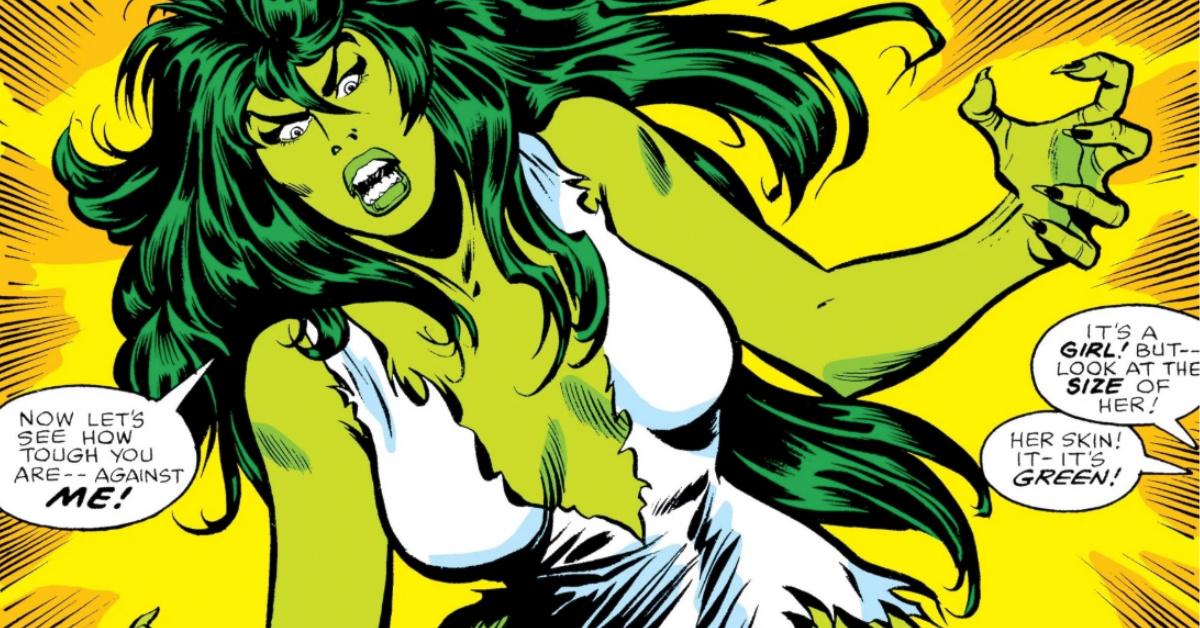 Meet She-Hulk: Bruce Banner's Cousin Is Getting Her Own Disney Plus Series
She-Hulk is coming to Disney Plus. Bruce Banner's lawyer cousin has similar powers. The eponymous series is officially looking to cast its star.
There are probably some people in the world who, after seeing Avengers: Endgame, thought to themselves: Ah, finally. I've seen the end of all the Marvel Cinematic Universe has to offer. How very, very wrong those people were.
Article continues below advertisement
Now that Disney Plus is the official home of all things Marvel, the MCU is going to do what universes to do best: continue to expand. We already know about upcoming shows like WandaVision, Loki, and The Falcon and Winter Soldier, but that's not where the new shows end. We're also getting a She-Hulk series on Disney Plus! Here's what we know about the new series.
The 'She-Hulk' Disney Plus series was first announced last year.
Marvel Studios president Kevin Feige announced She-Hulk at last year's D23 Expo. Now, it looks like pre-production is in full swing. According to What's On Disney Plus, Disney has officially started looking for someone to play the titular role of She-Hulk, and principal photography is slated to begin in the summer.
Article continues below advertisement
Apparently, the casting call is for an actress between the ages of 26 and 34 with the ability to "deliver some comedy moments." They're also looking for someone who can "deliver on the big screen" — could that mean we'll be seeing She-Hulk in a feature-length MCU movie? Maybe!
Article continues below advertisement
Who is She-Hulk?
You can probably guess some of the more obvious details about who She-Hulk is. She's a she. And she's like Hulk. According to the official Marvel wiki, She-Hulk is the alter-ego of a lawyer named Jennifer Walters. She was first introduced in the comics back in 1980.
The Disney Plus series' She-Hulk will have a similar origin story to the comic: After getting shot, Jennifer Walters receives a blood transfusion from her cousin (drumroll, please) Bruce Banner. That's when she gets her superpowers. Just like her cousin (can we call him He-Hulk now?), she transforms into a larger, greener, stronger version of herself when the gamma radiation particles in her blood are activated.
Article continues below advertisement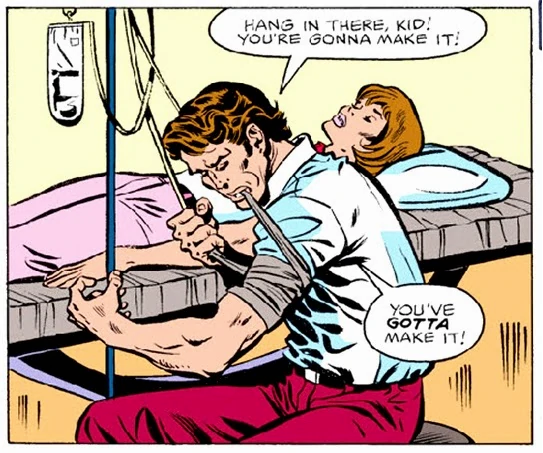 In the comics, She-Hulk eventually becomes a member of The Avengers while also trying to balance her impressive career in law. Neither Disney nor Marvel have released any official details about the plot of the She-Hulk series, but we are eagerly awaiting that info.
Article continues below advertisement
Who should play She-Hulk?
She-Hulk hasn't been cast yet, but that obviously hasn't kept MCU fans (and the internet at large) from doing a bit of fan casting. According to Comic Book Resources, Mark Ruffalo himself once said Tessa Thompson would make a great She-Hulk. Of course, since Tessa already plays Valkyrie, it's unlikely she'd ever be cast as She-Hulk.
Another fan theory is that Stephanie Beatriz (who plays Rosa Diaz on Brooklyn Nine-Nine) could be cast as She-Hulk. We're not gonna lie: We'd love to see that. However, Marvel and Disney have certainly proven themselves capable of finding the perfect people for so many superhero roles, and we're sure this series will be no different.
There is no release date for She-Hulk on Disney Plus yet, but the general consensus is that it won't be hitting the streaming service until at least 2022. Stay tuned!