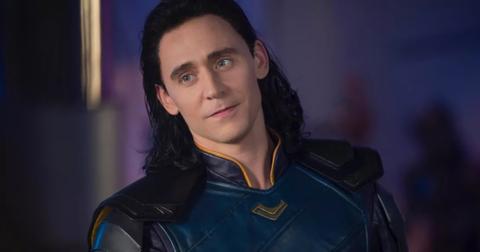 How Is Loki Still Alive? What to Know About Marvel's Upcoming Disney+ Series
By Gabrielle Bernardini

Mar. 22 2021, Updated 12:31 p.m. ET
During Super Bowl LIV, Marvel unveiled a short teaser trailer of their highly anticipated Disney+ series lineup of our favorite comic book characters, including WandaVision, The Falcon and Winter Soldier, and Loki. 
If you're a fan of the Marvel Cinematic Universe, then it's no surprise that the 30-second spot didn't offer much information on the storylines these characters will follow.
Article continues below advertisement
Taking place after Avengers: Endgame, The Falcon and Winter Soldier (coming fall 2020) will see the pair team up for a "global adventure that tests their abilities—and their patience." 
According to the series' description, WandaVision "blends the style of classic sitcoms with the Marvel Cinematic Universe in which Wanda Maximoff (Elizabeth Olsen) and Vision (Paul Bettany)—two super-powered beings living their ideal suburban lives—begin to suspect that everything is not as it seems."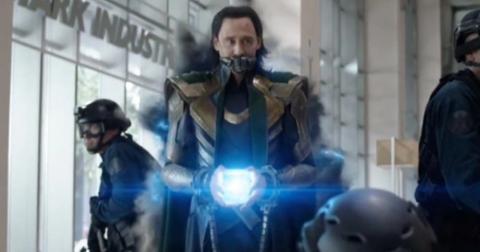 Article continues below advertisement
In the teaser trailer, audiences also see the villainous Loki (Tom Hiddleston), who will star in his own self-titled show. And, if you're wondering how he's still alive after being killed by Thanos in Avengers: Infinity War... you're not alone! 
So, when does Loki come out on Disney+?
When does 'Loki' come out on Disney Plus?
Unfortunately, Marvel fans will have to wait a bit before Loki hits the new streaming service. The show is reportedly set to drop on Disney+ in spring 2021. 
While audiences watched as the devious and selfish Asgardian actually redeemed himself a bit by trying to help his brother Thor (Chris Hemsworth) stop Thanos in Infinity War, he is sadly not successful and gets killed. 
Article continues below advertisement
But, this is a comic book world and you should never count a character out (even if they are dead). With a mischievous grin plastered on his face, Loki pronounces in the trailer, "I'm gonna burn this place to the ground." Oh yes, he's back ... Well, sort of! 
To defeat Thanos, the remaining Avengers were forced to time travel to collect the infinity stones before the supervillain destroyed them in present day.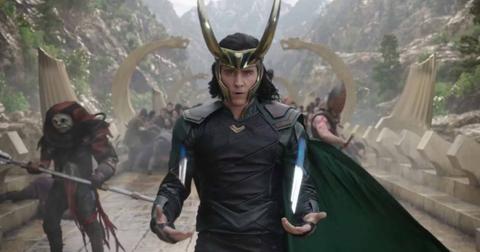 Article continues below advertisement
While Captain America was fighting... himself, the 2012 version, Loki (from 2012) was able to escape with the Tesseract, which gives the Norse god the ability to time travel. 
The Disney+ show will follow the sorcerer as he travels through time, altering major events in history. In the clip, Loki is seen wearing a TVA (Time Variance Authority) prisoner jumpsuit. 
In the comic books, the TVA is an agency that monitors timelines throughout the multiverse, making sure people such as Loki are not altering events in history.
Basically, Loki will be up to his usual tricks, and we can't wait to watch!
Article continues below advertisement
Fans react to Marvel's first look at 'Loki'.
After Marvel released the short clip, fans took to Twitter to voice their opinions on the upcoming series. "I CAN'T WAIT FOR THAT SPECIFIC SCENE WHEN LOKI BURNS THAT PLACE TO THE GROUND AND STRUTS AWAY LIKE THIS WITH A SMILE ON HIS FACE IN FRONT OF THE BURNING BUILDING ICONIC AND EXTRA AS HE IS," wrote one fan.
Another person tweeted, "I love how we'll probably first see 'evil' Loki in the series but we'll cheer him on even if we wants to burn the whole Earth down." 
Additionally, one fan wrote, "Loki can burn over all the place and even the world and I could be grateful for it. Baby you got all you want, don't worry [sic]."