Chad Daybell's Children Are Missing... and Human Remains Were Just Found at His House
American writer and Fremont County, Idaho resident, Chad Daybell, has been considered a "suspect" for the last several months, regarding the case of his wife's two missing children. Now, four months after the arrest of his wife, Lori Vallow, Daybell has been arrested on a felony charge after human remains were reportedly discovered outside of his house, according to The New York Times.
Article continues below advertisement
Where are Chad Daybell's kids now? While experts continue to run extensive tests on the human remains, investigators and family members are hopeful that they're still out there, alive and well. Others, however, are discouraged by the recent findings, and are beginning to believe the kids are gone forever.
Article continues below advertisement
Is Chad Daybell responsible for Vallow's two missing children?
On Tuesday, June 9, Rexburg Police Department, Fremont County Sheriff's Office and the FBI received their second search warrant on Daybell's property in Fremont County, Idaho, in regards to Vallow's missing children. Upon going there, authorities reportedly found human remains. The identities of the remains are unconfirmed, according to ABC, but upon discovering said evidence, Daybell was booked into the Fremont County Jail. He will appear in court sometime on Wednesday, June 10.
Vallow's two children, 17-year-old Tylee Ryan and 7-year-old "J.J." Vallow, have been missing since September 2019, according to CNN. Tylee was last seen at Yellowstone National Park, and J.J. was last seen at school later that month. When the police initially started searching for her children, Vallow discreetly relocated from Arizona to Idaho, and proceeded to tell authorities that the kids were staying with a family friend back in Arizona.
Article continues below advertisement
A few months passed, and in January 2020, Vallow and Daybell were found vacationing in Hawaii. Vallow was arrested in February 2020, and to this day, the whereabouts of Tylee and J.J. are unconfirmed.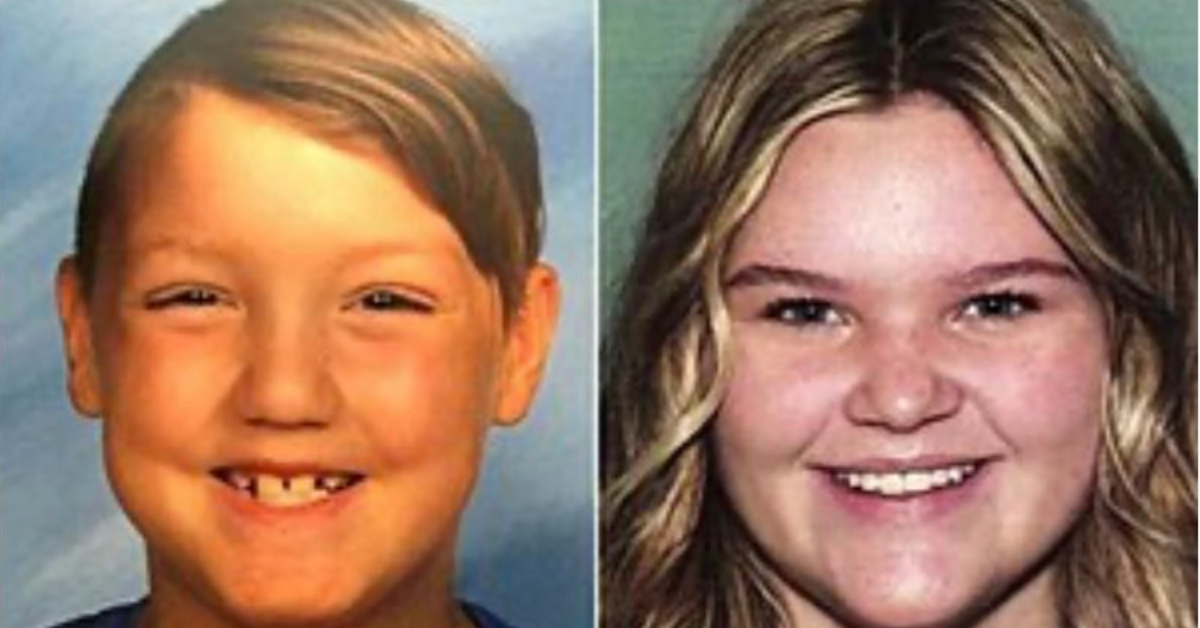 Article continues below advertisement
Daybell's previous wife passed away, which leads authorities to believe the worst.
Before meeting and falling for Vallow, Chad Daybell was apparently married to another woman, named Tammy Daybell, according to Salt Lake Tribune. They lived together in Idaho, until October 2019, when Tammy Daybell apparently died in her sleep. Tammy Daybell's obituary attributed her passing to a slew of "natural causes," but the autopsy results have not yet been released to the public.
Chad Daybell apparently became visible on authorities' radars when he married Vallow only weeks after Tammy Daybell died. Two months later, in December 2019, Tammy Daybell's body was buried, and a month after that, Chad Daybell and Vallow were arrested in Hawaii, when police demanded they turn in Vallow's kids.
The autopsy will ultimately determine what happened to Tammy Daybell, but needless to say, things aren't looking good.
Article continues below advertisement
With the recent discovery of human remains outside of Chad Daybell's house, those invested in the case are starting to believe he could be responsible for the death of Vallow's two children. Nothing is confirmed, but hopefully, these findings will uncover what really happened to Tyree, J.J., and his previous wife, Tammy. Only time will tell.