Where Are Hallmark Cards Actually Made?
While Hallmark's main manufacturing plants are located in Kansas, the company does outsource some labor to suppliers in other countries.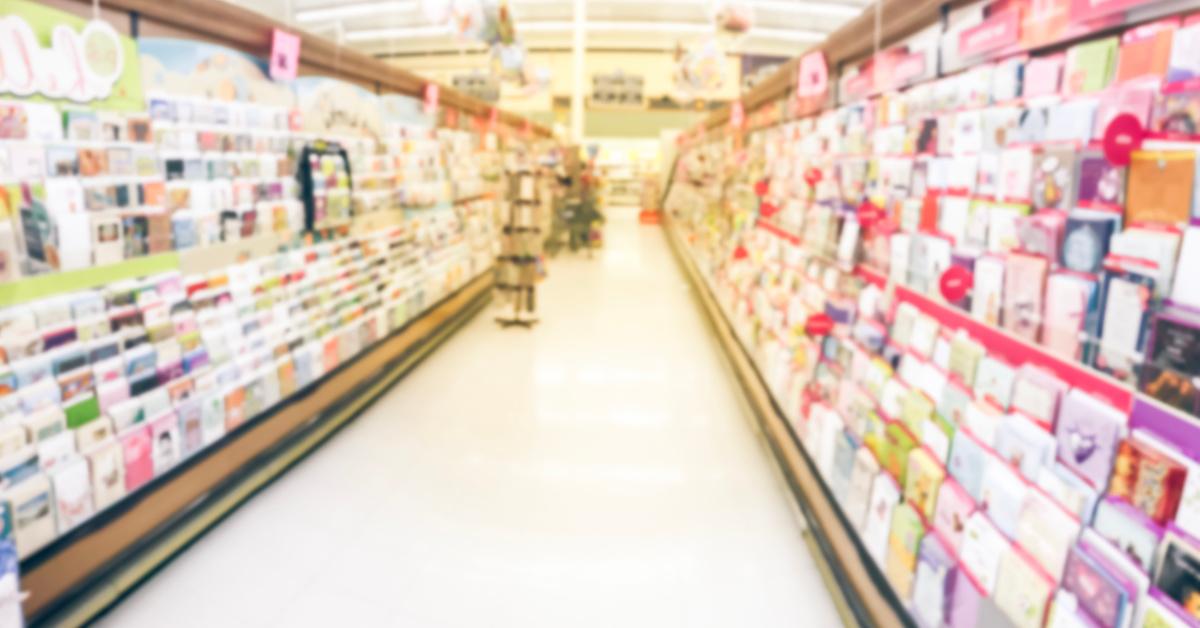 When a birthday or holiday rolls around, some people consider a visit to the Hallmark card aisle a necessity — after all, nothing completes the perfect gift like finding the ideal card to go with it. Whether you usually go for cards containing sentimental messages, silly jokes, or the ones that play music, there's guaranteed to be a Hallmark card for whatever occasion you're celebrating. But where do those cards actually come from? Where are Hallmark cards made? We're glad you asked!
Article continues below advertisement
Where are Hallmark cards made?
Hallmark can trace its roots back to 1910 when an 18-year-old young man named Joyce Clyde Hall arrived in Kansas City, Mo. with two shoeboxes full of postcards under his arm. He started out selling those postcards, but in 1915, he and his brother recognized that people wanted more privacy in their communications than what postcards offered. They began producing and selling their own greeting cards from that point on. Their business quickly became very successful.
Article continues below advertisement
According to the company's website, most Hallmark greeting cards sold in the United States are produced in Lawrence, Kan. However, that is not true of every card the company makes available for purchase. Hallmark offers a variety of card designs and some of those designs require extra, specialized work. If a card design includes die cuts, glitter, flocking, or foil stamping, it is most likely produced in Lawrence, Kans.
However, cards that require work such as beads or tassels, which must be added by hand, are typically made by suppliers located abroad. Hallmark's Supplier Partnerships page explains that with 49,000 products in their model line, it's simply not possible to create everything in-house. In searching for suppliers, Hallmark claims it seeks out suppliers that are dedicated to ensuring the inclusion of businesses owned by minorities, women, veterans, and members of the LGBTQ community.
Article continues below advertisement
Where are other Hallmark products made?
As you're probably already aware, Hallmark doesn't just make greeting cards. They also sell wrapping paper and other gift wrap supplies, as well as the very popular Keepsake Ornaments. While most of Hallmark's wrapping paper, ribbons, and bows are made at the Leavenworth, Kans. plant, the Keepsake Ornaments are manufactured overseas.
Article continues below advertisement
If you're wondering whether a specific card you have purchased was made in the United States, check the back of the card. Typically, you will find text located there stating where the card was manufactured.