The S-Rank in 'Final Fantasy XVI' Aren't so Easy to Find — Here's Where to Look
Where are the S-Class bounties in 'Final Fantasy XVI'? The game features a list of tough monsters and mini-bosses with explicit locations.
Dedicated FF fans are finally getting their hands on Final Fantasy XVI. The highly-anticipated new numbered installment to the classic RPG franchise marks the series' first foray into next-gen console exclusivity and represents a bold and entertaining new direction for the games.
It follows Clive Rosfield, a disgraced prince of a fallen kingdom who seeks revenge on the fiery monster that destroyed his life and his family all while getting caught up in magical international war.
Article continues below advertisement
Final Fantasy XVI takes place in the vast split continent of Valisthea, wherein lies all sorts of secrets, sidequests, interesting characters, and of course, powerful monsters for Clive and his companions to fight. In fact, some of the enemies are so powerful that they can end up on the Hunt Board. These special bounty-like enemies are more powerful than regular ones, but the S-Rank bounties may prove to be even more of a challenge. Where are the S-Rank bounties in FFXVI located?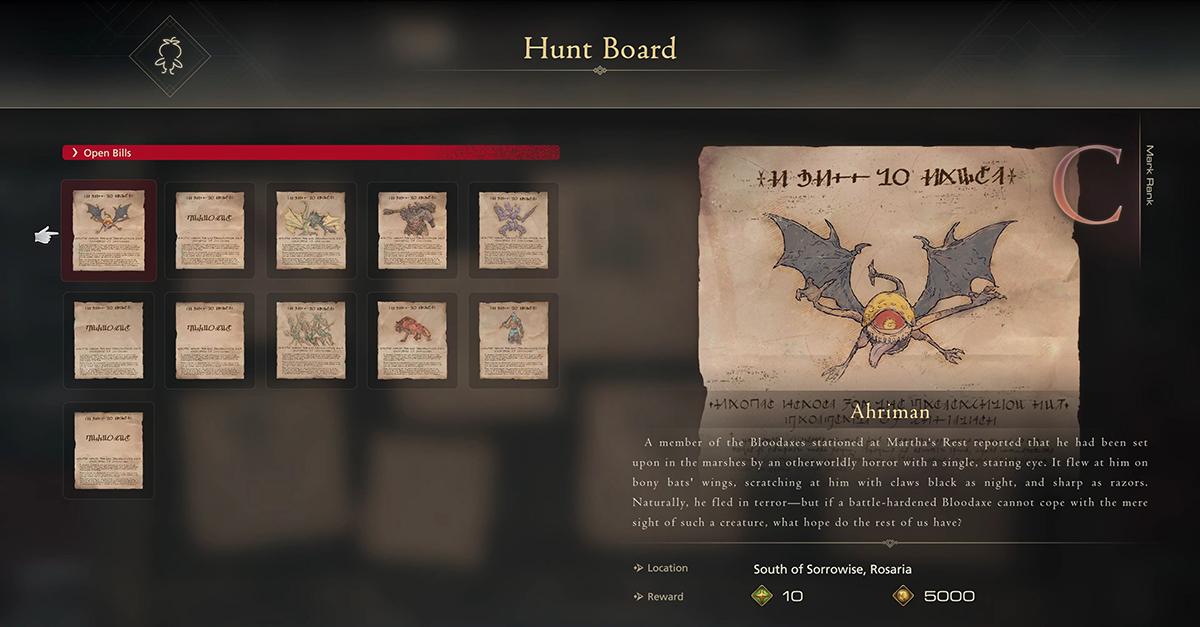 Article continues below advertisement
Where are the S-Rank bounties in 'Final Fantasy XVI'?
After a certain point in the game, Clive will encounter monsters that are more powerful than the average grunts. These are usually signified by a big title splash, making them easy to distinguish from other foes.
From there, players be able to visit the adorable moogle Nektar, who will then introduce the Hunt Board. This constantly-updating board features information on special bounty monsters, including their general locations. Defeating them will cross them off the board and yield special rewards.
But while most of the bounties on the Hunt Board will have their location provided some of the S-Rank bounties have their locations marked as "???". As their rank might suggest, these enemies are far more powerful than even other Hunt Board bounties, and can often be several levels above the player's current level. As if that weren't enough, their locations aren't even fully disclosed, making it harder for folks to track down.
Article continues below advertisement
As you complete more bounties and progress through the story, the S-Ranks will eventually appear. The information for each bounty provides subtle clues on where they might be found, but we're here to break down exactly where you can find these formidable opponents.
The first S-Rank bounty to appear on your list is described as a "Fallen giant" who can be found in the Rosarian ruins. Rosaria is home to several giant ruins, making the giant hard to pinpoint.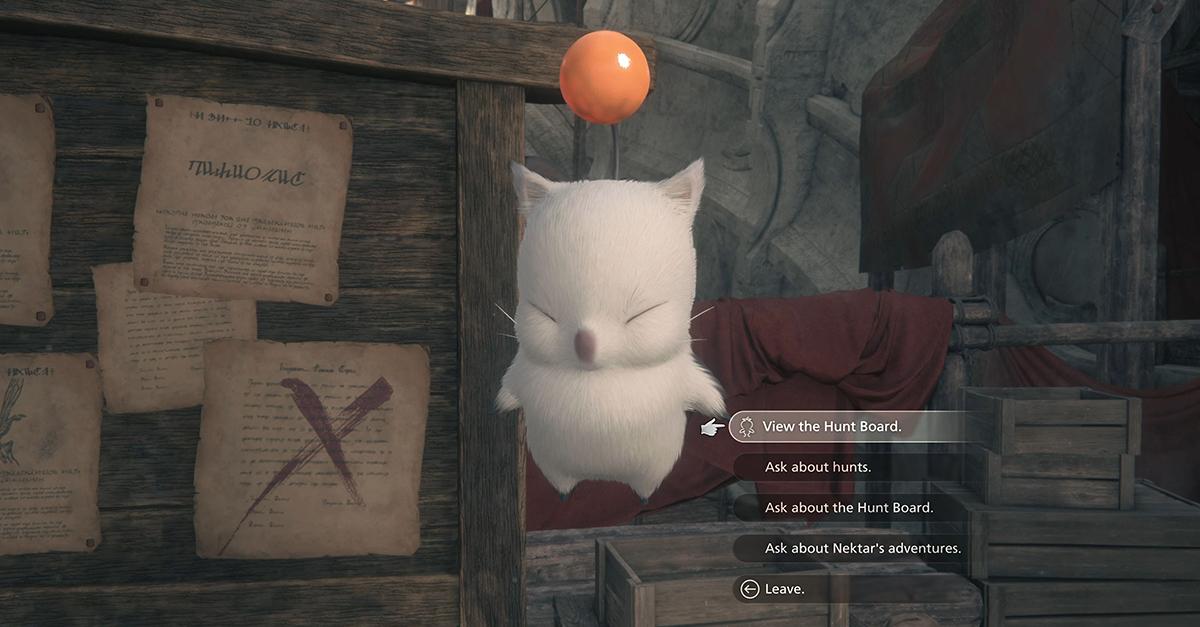 Article continues below advertisement
This particular bounty is located in the Cressida region of Rosaria. There's no easy way to get there as the closest teleport waypoint is all the way back in Eastpool. But simply teleport there and travel down the bridge toward the Broken Hilt. Keep running until you hit a grassy plain and travel left down into an open field. Just past that field is a dead end where you'll find the giant, named "Atlas."
Next up is the "dread dragon" in the woodlands of Sanbreque. Thankfully, this one is more straightforward. Teleport to the Caer Norven Glorieuse Gate and travel down toward the Mornebrume forest. Just keep heading down until you hit an enclosed riverside where you'll find an enormous mini-boss dragon in the form of Svarog.
Then there's the chimera-like "colossal beast." Another fairly straightforward bounty, simply teleport to the Velkroy Desert. You'll then find Gorgimera roaming the sands.
These are the most prominent S-Rank bounties you'll encounter on your first playthrough, but secret monsters and tough encounters await you even outside of what the Hunt Board gives you off the cuff. Be sure to keep on your toes as you go out looking for trouble in Valisthea.
Final Fantasy XVI is available on the PS5.