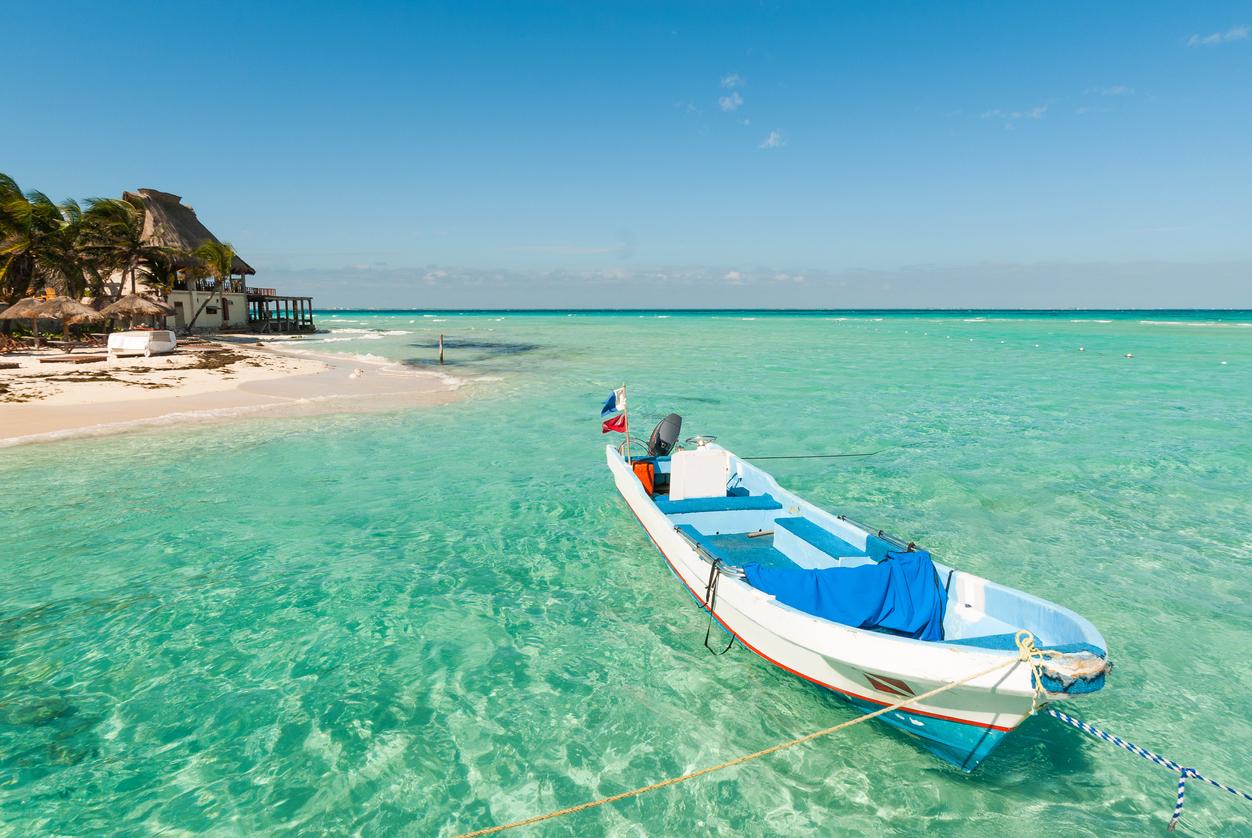 Here's Where You Can Still Travel During the COVID-19 Pandemic
Although it's not advisable to travel during a pandemic, you may be wondering if there are *any* safe options (safe for you, and safe for others). First of all: If you really want to travel, try to drive versus taking an airplane. You won't be in contact with as many people if you're traveling via car. Second: If you do decide to fly somewhere, follow all safety protocols (i.e. wear a mask, wash your hands, don't touch your face, and stay at least six feet away from others if possible) and don't travel if you're feeling sick, obviously.
Article continues below advertisement
Where exactly can I travel during the COVID-19 pandemic?
Planning travel during the COVID-19 crisis is tricky, since things change all the time. For instance, on July 1, the European Union closed its borders to U.S. citizens, and many states have implemented and expanded travel advisories (including New Jersey and Philadelphia). Plus, the State Department imposed a Level 4 "Do Not Travel" advisory for all Americans back in March. This means we really do need to "avoid all international travel due to the global impact of COVID-19."
However, there are still countries out there allowing U.S. visitors. But before you book a plane ticket, please check local government restrictions. Although some countries may technically be fine with outside travelers, sometimes rules and protocols vary city by city. Here's where you can still travel right now:
Article continues below advertisement
1. Bermuda
Bermuda started accepting outside visitors July 1. Restaurants and beaches are currently open, but social distancing measures are still in place.
Article continues below advertisement
2. Bahamas
The Bahamas opened back on July 1 and introduced the "Clean & Pristine certification program" to ensure tourists that the hospitality services are taking all necessary precautions to keep people safe.
Article continues below advertisement
3. Cambodia
This Southeast Asian country is currently open, but you'll need to put down a travel deposit of $3,000 to cover any COVID-19-related medical costs. Even if you don't test positive on your trip, you'll still have to pay $165 for a test.
Article continues below advertisement
4. Several states in Mexico
Although Mexico's border is closed to U.S. citizens until July 21, some states like Quintana Roo and Jalisco have opened and are accepting tourists. Both states are color-coded as "orange," meaning Mexico has let them open hotels and restaurants — but they can only operate at 50 percent capacity.
Article continues below advertisement
5. Saint Lucia
Eastern Caribbean island Saint Lucia opened back up on June 4. Most businesses like restaurants and hotels are open to the public, but you'll still have to distance yourself from others.
Article continues below advertisement
6. Serbia
Neighboring Hungary and Romania, Serbia has been letting people outside their borders visit the country. Although restaurants and parks are open, you're mandated to wear a mask.
Article continues below advertisement
7. Tanzania
Although all international flights were suspended before, as of June 26, you can visit Tanzania, which is located in East Africa.
Article continues below advertisement
Other countries that will be opening up soon:
This list includes Aruba (starting July 10), Barbados (starting July 12), Belize (starting August 15), French Polynesia (starting July 15), Jamaica (starting July 15), Maldives (starting August 1), Turks and Caicos (starting July 22), and the United Arab Emirates (starting July 7). Almost all countries require visitors to show negative COVID-19 tests that are 72 hours old or newer. Some will mandate frequent temperature checks, as well as tests for the virus itself.
Article continues below advertisement
If you're looking to travel within the U.S., visit this site that informs you which states have imposed travel bans or restrictions. For instance, if you're from New York, New Jersey, Connecticut, or Louisiana and you want to visit Florida, you'll have to quarantine for 14 days, which kind of defeats the purpose of a vacation. The same goes for anyone wanting to visit Hawaii, Alaska, and Maine (unless you live in Vermont or New Hampshire).
Article continues below advertisement
Article continues below advertisement
As you can see, vacationing during the days of COVID-19 isn't exactly stress-free. You might want to save your vacation money for next year.