Bri Springs Left Her Dream Job to Be on 'The Bachelor'
On a recent episode of 'The Bachelor,' final four contestant Bri Springs revealed she left her job to be on the show. Where did she work?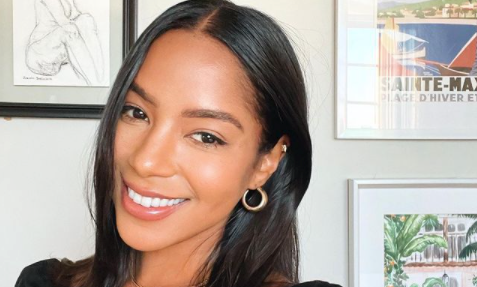 Matt James' final four contestants have finally been chosen on this season of The Bachelor, and San Francisco native Bri Springs is one of Matt's final picks for the season. Bri started the season with a one-on-one date with Matt, and has (luckily) stayed out of the drama among her castmates this season, allowing her to coast close to the season's finale.
Throughout the season, Bri has talked about how much she values her job, even though she had to leave it for the show. But where did Bri work?
Article continues below advertisement
Where did Bri Springs work before 'The Bachelor'?
Before coming on the show, Bri was reportedly a communications manager at a high-profile social media company. According to her Bachelor bio, Bri was raised by her mother and grandmother "who made countless sacrifices to give her a fighting shot at having a successful life."
On the show, she talked about how her family frequently gave up things so she could have a better life, which is what eventually led to her success in her career — something she prides herself on.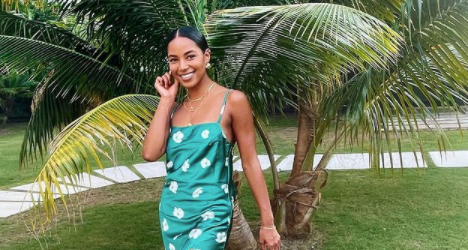 Article continues below advertisement
It's unclear which high-profile social media company Bri worked for, as she has continued to keep the company name a secret. Chris Harrison even talked about how high-profile Bri's job was during the introduction of this season's contestants.
"I'm not allowed to say what tech company, and I don't want to put her job in jeopardy, but it's a big one," he said. "So much so because she almost wasn't on the show because she obviously didn't want to give up this amazing job."
Bri left her job to be on 'The Bachelor.'
During an episode of The Bachelor, Bri opened up to Matt about what she had personally sacrificed to be on the show, telling Matt that she had quit her job to continue her journey with him.
"A few days ago, I did something really big," Bri told Matt on the show during a group date. "I had to resign from my position to be here."
Given the sacrifices she had said her family made for her to reach her success, making the decision was obviously a big deal for Bri.
Article continues below advertisement
"I knew that was a decision I was going to have to make but after weighing what this journey could mean for me, to give me that opportunity to find love with someone, with you specifically, I thought it was worth it," she told the Bachelor. "I knew it was going to be a really hard decision."
Bri talked about how the sacrifices her mom and grandmother made for her taught her that when you care about someone, you make sacrifices for them, which is what prompted her to make this decision.
Article continues below advertisement
Matt told Bri he appreciated what she did, saying, "That you did that to be here with me is everything."
Unfortunately, Bri did not receive the rose on the group date, despite her confession — though Matt did give her one of the final roses of the night, advancing her to the final four hometown dates.
Bri recently posted about trying to get her job back.
Now that filming is over, it seems as though Bri's thoughts on leaving her job have changed. Shortly after the Bachelor episode aired, Bri made a post on Instagram joking about trying to get her job back.
She posted a photo of herself on the phone while at the beach, captioning it: "Me on the phone trying to get my job back."
It's unclear if Bri returned to her position at the high-profile social media company, though we're sure if she didn't she'll have no problems finding another job!
The Bachelor airs Mondays at 8 p.m. ET on ABC.