Ina Garten Is Back With a New Show Right in the Comfort of Her Home — Where Does She Live?
The Barefoot Contessa is cooking up a new show, but there might be more talking than food. The show is out of her own home, so where does she live?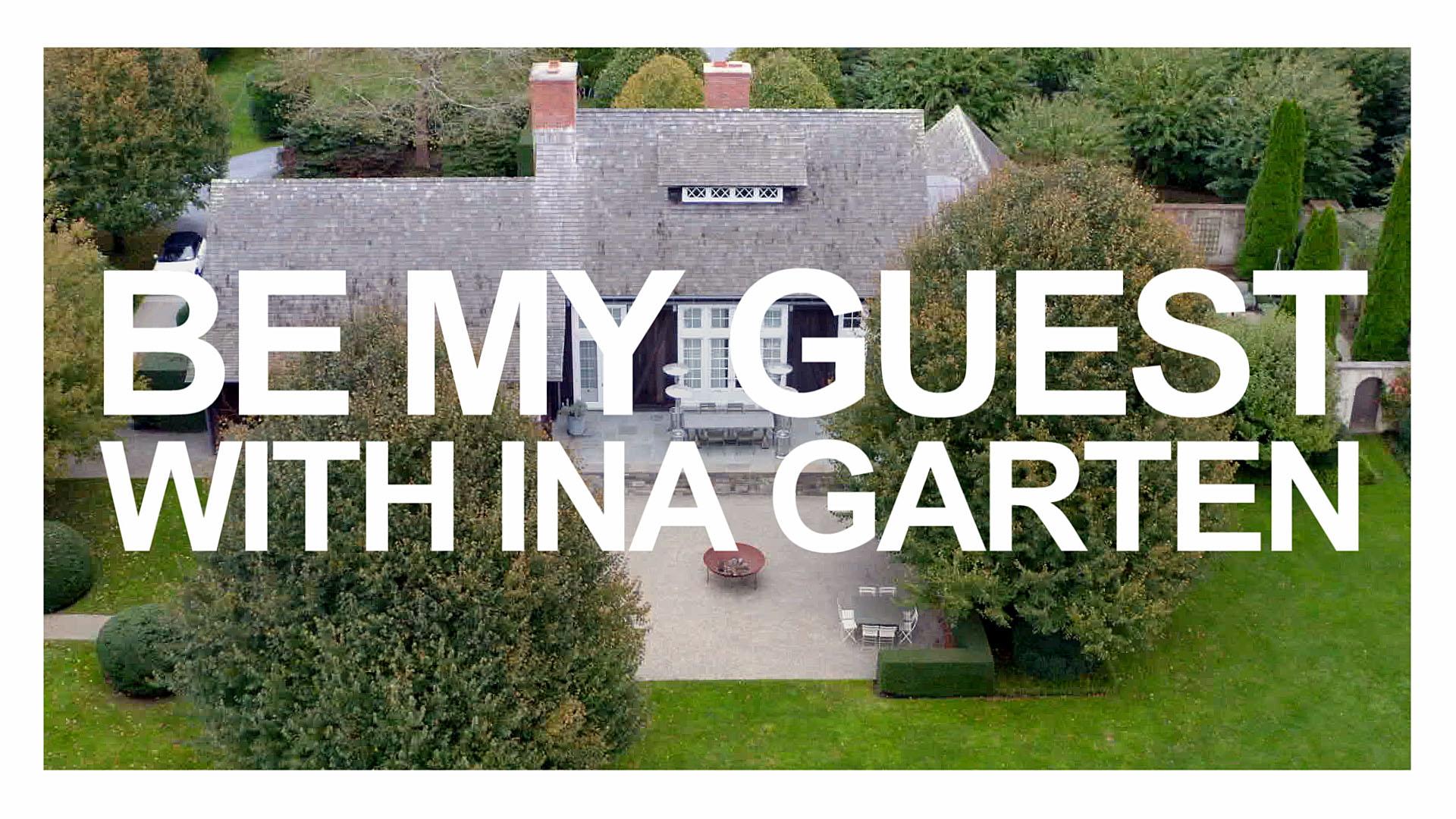 From her Perfect Roast Chicken down to Beatty's Chocolate Cake, Ina Garten has been serving up delicious meals for decades. Perhaps you snagged a recipe from one of her 12 cookbooks or followed along with Ina as she taught the world to cook ease on the Food Network's Barefoot Contessa. Regardless of how you entered the yummy world of Ina Garten, you never left hungry.
Article continues below advertisement
Now she's shifting ever so lightly away from food to the art of conversation. In her new Food Network and Discovery Plus show, Be My Guest With Ina Garten, she's tabling some of the fare play for chit-chat. Don't get us wrong, people are still gonna eat, but they will also talk. Ina is inviting people to her home for a full day of nosh and niceties. So, where does Ina Garten live?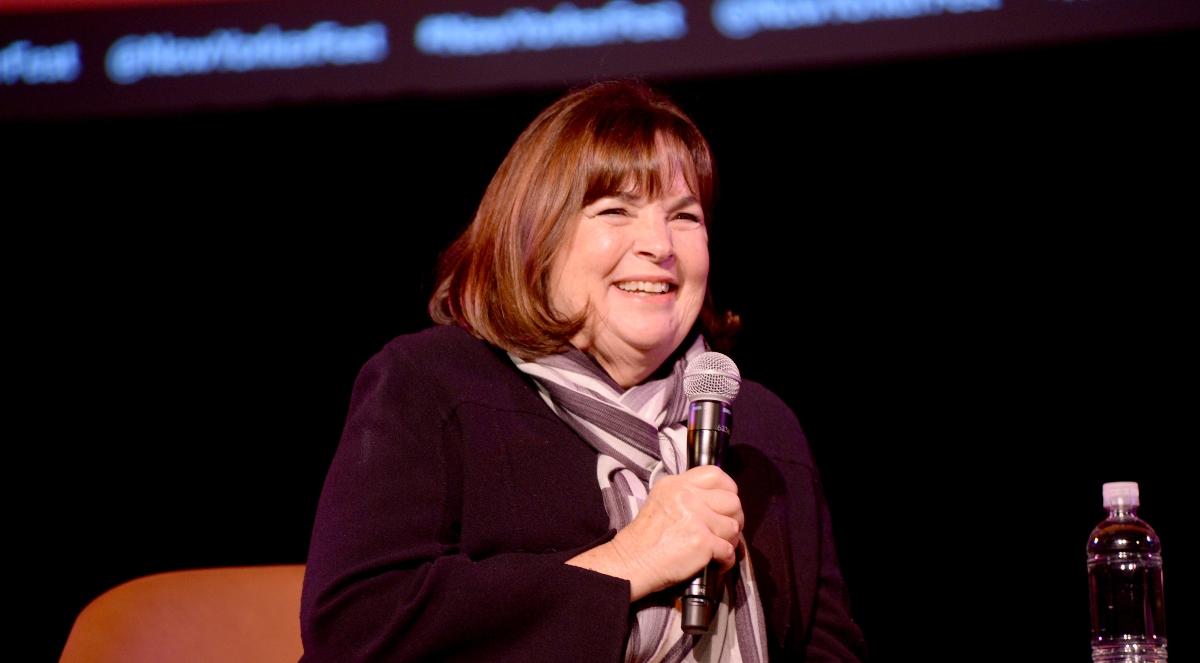 Article continues below advertisement
Where does Ina Garten live?
Ina and her husband, Jeffrey, have a stunning house in East Hampton, N.Y. According to House Beautiful, the barn on their property was "inspired by the simple country buildings of Belgium and designed by architect Frank Greenwald." Outside of the barn, you'll find a stone sitting wall surrounding a fireplace that's perfect for a chilly autumn evening.
And who needs an English garden when you have Ina Garten's, well, garden? With perfectly manicured hedges and an adorable rose cottage to sit and admire them in, one is easily transported to Hampton Court Palace in the spring or perhaps the Queen of Hearts' rose garden in Alice in Wonderland. Hang onto your head so you can fully take in the view. Elle Decor stopped by the garden in July 2016 and noted the fact that it's teeming with hydrangea and of course more than one vegetable bed.
Article continues below advertisement
The main house is the perfect New England-style beach house (sans beach), with a shingle-style exterior. It goes without saying that the kitchen is the best room in the house. People Magazine describes its pristine white shelving, top of the line gadgets (which includes a Viking Range and Sub-Zero fridge), and plenty of room to whip up something incredible. Ina and her husband also like to relax so a library and reading nook are a must-have. It's the perfect peaceful place to escape life.
Article continues below advertisement
What can we expect from Ina's new show?
Again, don't panic. Ina will still be cooking but she'll also be exploring East Hampton with some pals on Be My Guest With Ina Garten. Sadly your invite wasn't lost in the mail because only famous friends are coming to this party. Folks like Julianna Margulies (The Good Wife), director Rob Marshall (Chicago), and TODAY host Willie Geist did make the cut.
In a conversation with USA Today, Ina revealed how she chose her guests. "I just made a list of people I'd love to talk to and started working down the list. I was happy that people wanted to show up." she said.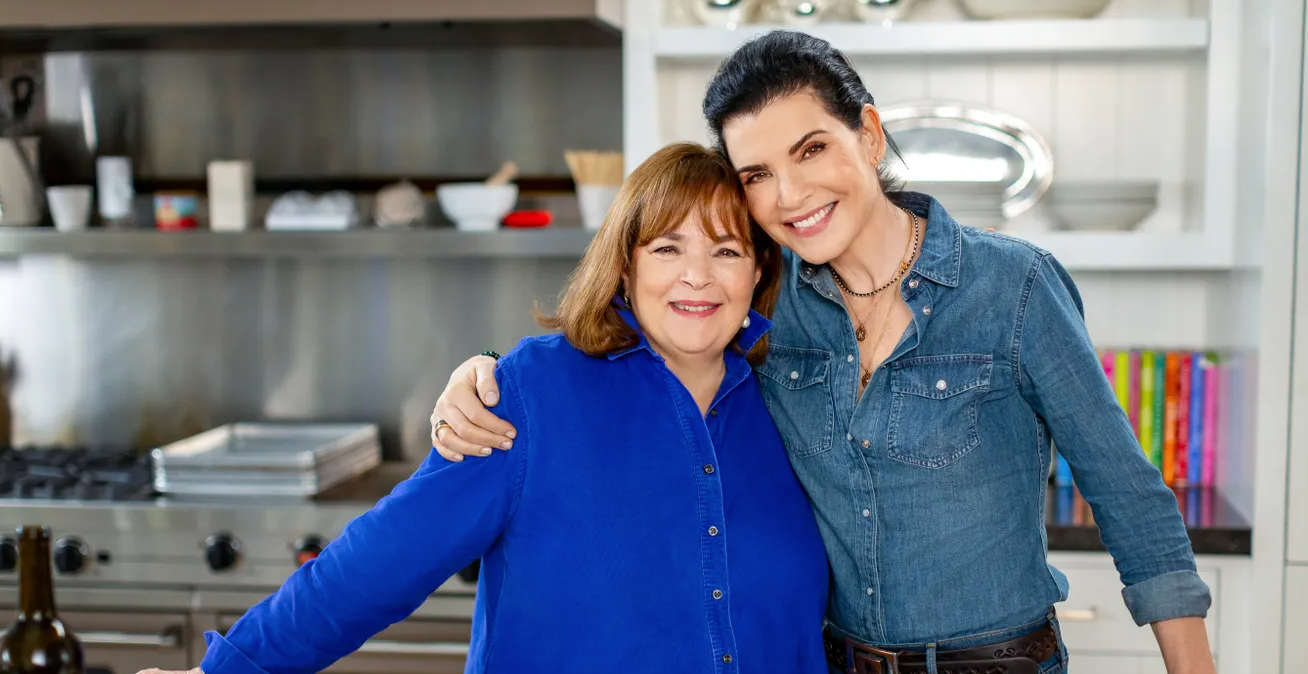 Article continues below advertisement
There is something about going to a lovely home, with a kind individual, that makes anyone want to open up (and we're not referring to the alcohol). Julianna Margulies apparently cried during her interview, calling Ina "the new Barbara Walters!" Evidently Ina joined Julianna in the good cry, and when told about her comparison to Barbara, Ina said, "Barbara Walters doesn't cry!"
If we're honest, Ina has been bringing us close to tears for roughly two decades. Biting into the perfect dish is enough to send anyone over the edge. What a gift she has given to the world with her delectable creations. We're sure the next chapter will be just as sweet.
Be My Guest With Ina Garten airs on Saturday at noon on the Food Network, and is also available to stream on Discovery Plus.