"Cleveland Strangler" Anthony Edward Sowell Is Still Notorious for His Gruesome Crimes
Oxygen's 'Snapped Notorious: The Cleveland Stranger' explains the case of Anthony Edward Sowell, known for his heinous crimes, but where is he now?
In October 2009, Anthony Edward Sowell was arrested when the bodies of 11 women were found at his home in Cleveland, Ohio. Because of his location and the nature of the murders, which was later determined, Sowell became known as the "Cleveland Strangler."
His gruesome case is explained in an episode of Oxygen's Snapped: Notorious. And those who aren't super familiar with the case may be wondering where he is now.
Article continues below advertisement
Sowell was a convicted rapist and murderer and had even served time in prison for attempted rape prior to the discovery of the bodies at his home. It is believed by some that there were more victims who lost their lives at his hands, but only 11 were confirmed by authorities.
And now that there's new light being shed on the case, people have questions.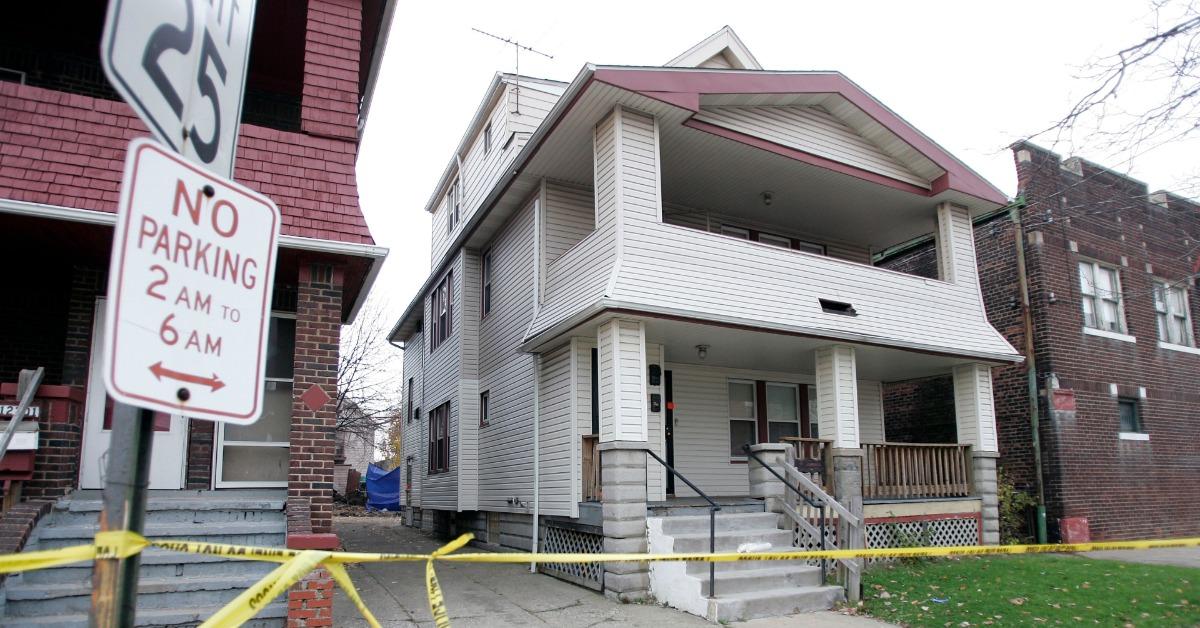 Article continues below advertisement
Where is Anthony Edward Sowell, the "Cleveland Strangler," now?
In February 2021, Sowell died in prison after having been sentenced to the death penalty 10 years prior. He was on death row when he was transferred to the end-of-life care unit at Franklin Medical Center in Columbus, Ohio.
According to Cleveland.com, Sowell suffered from a terminal illness, but the Ohio Department of Rehabilitation and Correction did not specify what it was.
Sowell was originally scheduled to be executed in October 2012. After his attorneys filed a motion for stay of execution and it was granted, he remained on death row. Sowell also tried to have his conviction overturned, but in December 2016, the Ohio Supreme Court rejected it.
In 2021, at the age of 61, Sowell died in a medical prison.
Article continues below advertisement
Anthony Edward Sowell served jail time before he was convicted of murder.
Years before Sowell was convicted of rape, murder, and kidnapping, he pled guilty to attempted rape. In 1989, a woman filed a police report claiming that Sowell had tied her up and choked her when she attempted to leave his home.
He was sentenced to 15 years in prison and was released in 2005. And for years before his eventual arrest in 2009, people who came into Sowell's home and lived near him reported a foul smell in the area.
Article continues below advertisement
The odor was chalked up to a sausage shop located next store, but when the 11 decaying bodies were found on Sowell's property, it was clear what everyone had been smelling for years. Although Sowell's conviction, sentencing, and eventual death may have given the families of the victims some sense of closure, some were also awarded a settlement by the city of Cleveland.
Six families filed a lawsuit against the city for allegedly failing to properly investigate a rape case against Sowell in 2008, allowing him to remain free and potentially murder and rape more women. $1 million was divided among the six families in the case.
However, no amount of money could provide enough justice to the families of the victims of the Cleveland Strangler.