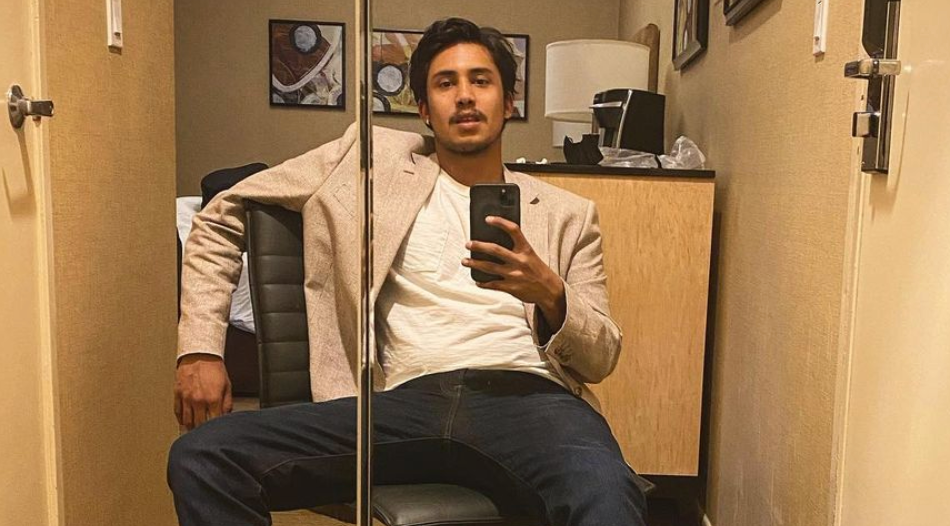 Arthur Gunn Skipped the 'American Idol' Finale Because of "Morals and Values"
Where is Arthur Gunn now? The former 'American Idol' runner-up was one of the Season 18 contestants gunning for a comeback in Season 19.
Article continues below advertisement
If you're looking to learn more about Arthur and his journey with American Idol then you're in luck. But you'll also be disappointed to find out that he's left the show right before the finale. What exactly happened with that and what is he doing now?
Arthur Gunn is the stage name of Dibesh Pokharel.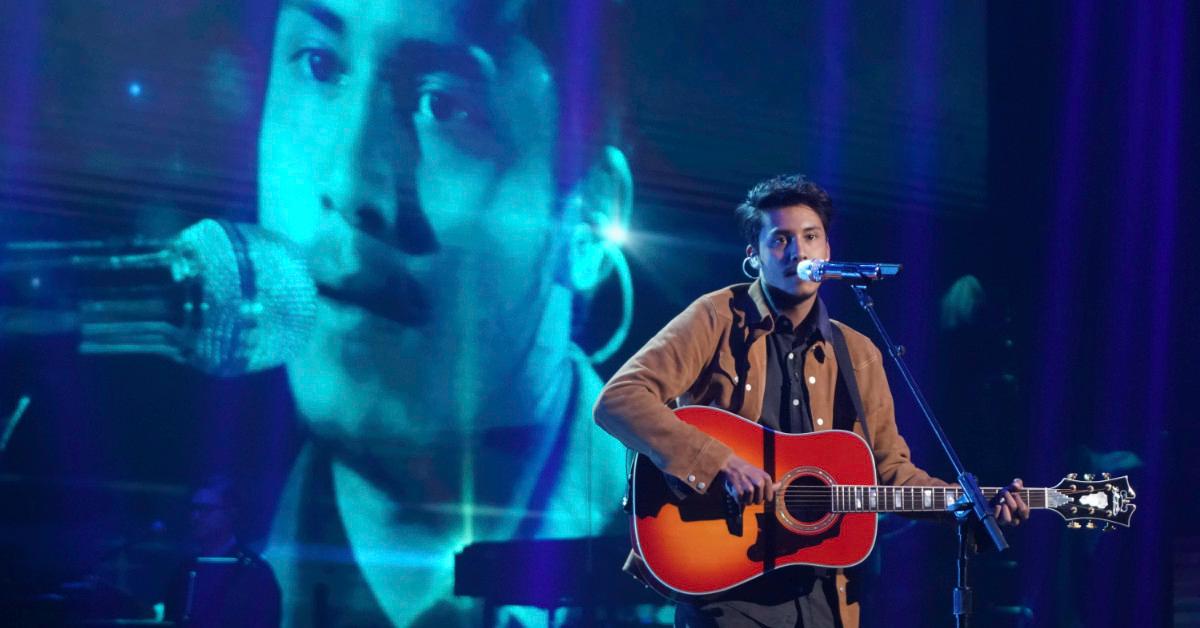 Arthur Gunn — whose real name is Dibesh Pokharel — was born and raised in Kathmandu, Nepal, as he said during his Season 18 package. "Nepal is a very beautiful country," he told viewers. "You go up mountains and hills everywhere, and everyone's friendly. Yeah, it's a wonderful place."
Article continues below advertisement
He moved to the United States to follow his musical dreams. "Music has always been my thing from when I was a kid," he said on the show. "I got my first guitar from my mom, and then, I started singing along to any song I heard on the radio [or] TV, you know? That's when my dream started. And after high school, I moved to America because it's the land of great opportunity."
He ended up in Kansas, where he was exposed to new musical genres. "Now that I'm here in Wichita, Kan., it feels good, you know?" he said. "Living in Wichita really got me into, like, bluegrass and country. I hadn't listened to those kinds of music before, but I was pulled toward it. It was like a magnet."
Article continues below advertisement
Arthur Gunn wowed 'American Idol' judges during his soulful audition in Season 18.
Arthur auditioned for Idol with a performance of Bob Dylan's 1963 song "Girl from the North Country," impressing the judges with his "storytelling voice," as pop star Katy Perry put it.
"What a unique artist you are," country singer Luke Bryan told Arthur, joking the young upstart should open for him at his concert in Detroit.
And Lionel Richie even got up from the judges' table to give Arthur a hug. "I am loving this discovery," the R&B crooner said.
Article continues below advertisement
Arthur Gunn came in second place on Season 18 of 'American Idol.'
Arthur cruised through Season 18 with impressive renditions of Bob Marley's "Is This Love," John Denver's "Take Me Home, Country Roads," and Bon Iver's "Hey, Ma," among other songs. But in the season finale nearly a year ago, he lost to Just Sam, ending up in second place.
But in a pre-finale interview with The Hindu, Arthur waxed philosophical about his time on the show. "My approach to this was, as an artist, musician and singer, there are many platforms out there and this was one I should try out. I was just trying to experiment what it would be like to be a part of this."
Article continues below advertisement
Arthur Gunn shook up Season 19 with his impressive comeback.
In Season 19, Arthur was given another chance at Idol glory. He and other Season 18 contestants were tapped to return to the show in the April 19, 2021, episode. Arthur performed the song "Iris," and the judges were gaga for his Goo Goo Dolls cover. "You happen to strike the right chords in me," Lionel told him.
Considering that during Arthur's original appearance in Season 18 he was unable to sing live on the stage due to COVID-19 regulations, this marked the first time he was really doing Idol the way it has been for years. However, some fans were not too happy with the surprise addition of last season's stars into this season's lineup, claiming it threw off the flow of the competition with only a few weeks left.
Article continues below advertisement
Article continues below advertisement
Nonetheless, Arthur was deemed the winner of the comeback round during Idol's May 2, 2021, episode and got to join Season 19's Top 10 for a shot at the crown. The excitement didn't last long, though. Arthur was (once again) eliminated from the competition the very next week, after performing Coldplay's "In My Place" and Lynyrd Skynyrd's "Simple Man."
Article continues below advertisement
Arthur was set to perform with Sheryl Crow during the finale — but he didn't.
Although Arthur was eliminated from the competition, he — along with other key contestants from Season 19 — was set to perform during the finale episode on May 23. The official American Idol Instagram account even shared the above photo promising audiences would see him perform two of Sheryl Crow's greatest hits alongside her.
Article continues below advertisement
Fast forward to the actual finale, however, and Arthur Gunn was nowhere to be found. When it came time for Sheryl Crow's performance, Arthur was still absent, and Graham DeFranco (who had been eliminated on April 12) was up on stage singing. "When I say Graham just jumped up there at the last minute, he just jumped up there at the last minute," Idol host Ryan Seacrest said.
Article continues below advertisement
No mention was made of what had happened to Arthur, and Arthur himself has still not commented on why he was mysteriously absent from the finale. It's lucky that Graham was available to fill in — and he did a great job! We are still very curious about what actually happened behind the scenes, though.
Arthur says left 'American Idol' because of "some personal morals and values."
In a May 26, 2021 post on Instagram, Arthur addressed his sudden departure from American Idol. "What happened is not much to discuss at this point," he said, but he then invited Sheryl Crow to perform on July 30. He avoids saying exactly why he left the competition show but does say there was a conflict with his morals.
Article continues below advertisement
"It was [a] last-minute decision but I couldn't help but say no cause of some personal morals and values due to unpleasant environmental experiences," Arthur wrote in the caption. "It's not necessary to state it, it is what it is, so I felt like I had to move on. It's not the show @americanidol to blame, they were there long before nor anyone related to show."
He went on to say he's grateful for the show and that things just happen for a reason.
"I feel upset about it as much as all you might have, and I'm sorry if I did let down anyone but I felt like all these confrontations didn't need to happen at the show, so I just had to move on from there. Sometimes all we can do is move on!!!"