There's No Way You'll Guess Where Fox's 'Domino Masters' Is Filmed
Where and when is 'Domino Masters' filmed? Here's everything we know about the filming location used for Season 1 of the game show series.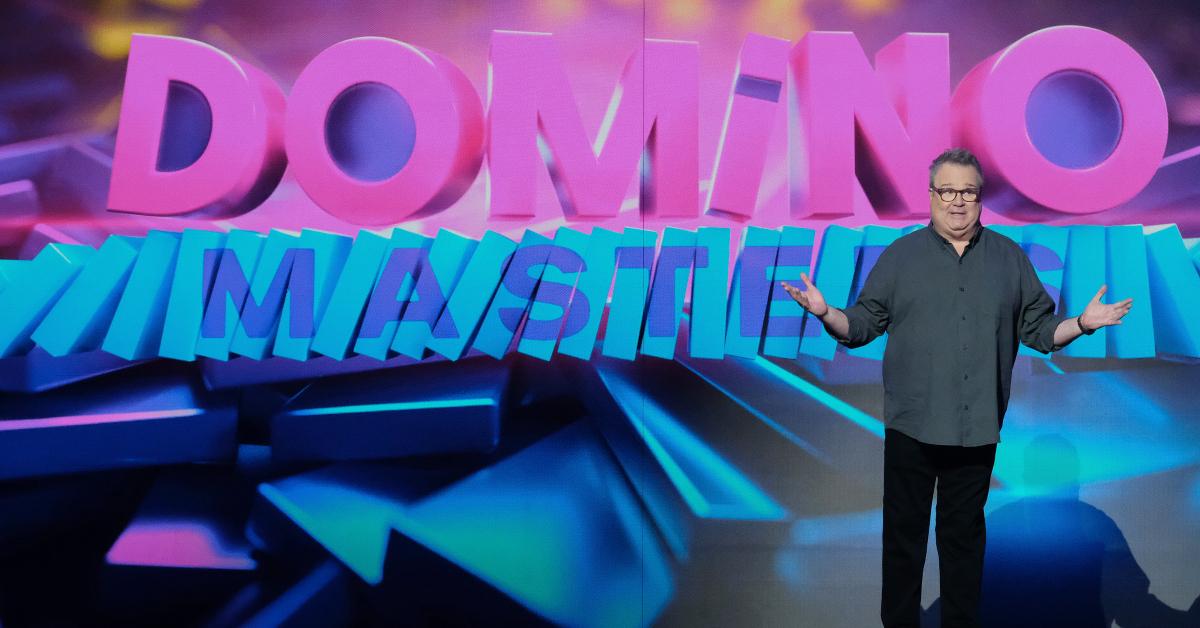 Actions have consequences, thus triggering a domino effect. And Fox's newest game show takes that term literally. News of the series premiere surfaced in March of 2021, and a year later, Domino Masters made its debut.
The reality show, which premiered on March 9, showcases teams of talented artists tasked with crafting masterpieces made out of — you guessed it — dominos. With a $100,000 prize up for grabs, the stakes are high, and it's up to the judges to crown the next top toppler.
Article continues below advertisement
If the judges look familiar, it's probably because they are. On the series, Dominos Master host Eric Stonestreet is joined by judges Danica McKellar (The Wonder Years), professional athlete Vernon Davis, and chain-reaction artist Steve Price.
Each stage of the competition is themed and takes place in a massive arena specially designed for the series. But where is that Domino Masters arena? Here's what we know about when and where the show is filmed.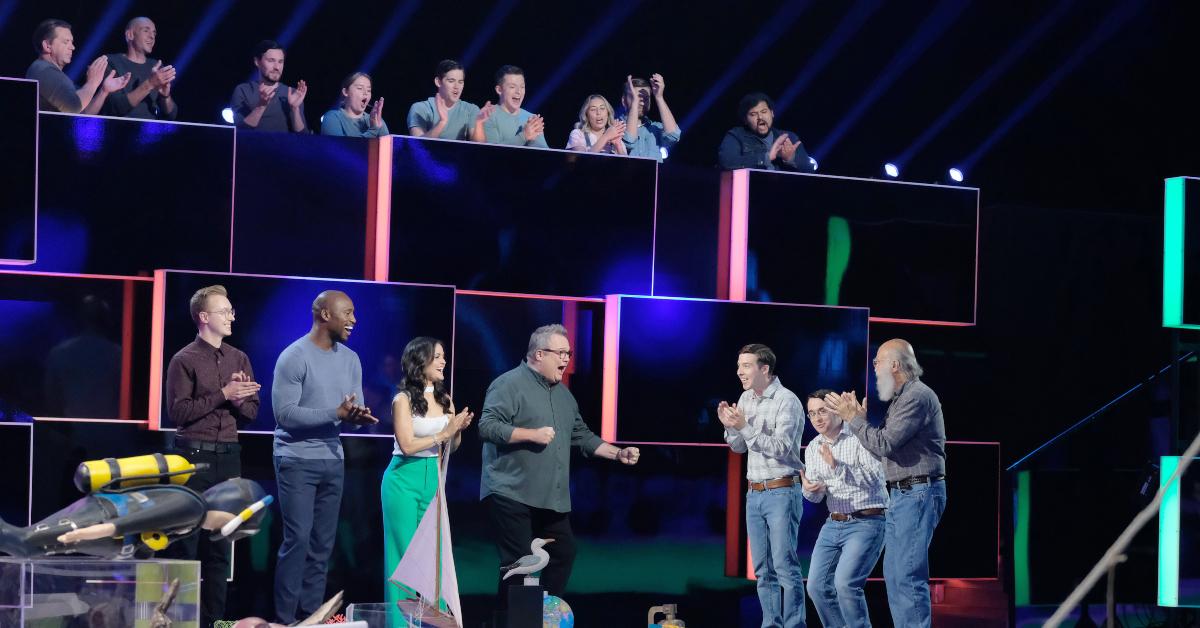 Article continues below advertisement
Where is 'Domino Masters' filmed?
The Kansas City Star confirmed that Domino Masters was filmed in a hangar at the Santa Monica Airport in front of a live studio audience, which was unconventional, to say the least. Speaking with his hometown newspaper, Eric said, "It's a whole thing of me standing up there just cracking up and joking, but also kind of not joking about like, 'Really? This is the location we decided to use?'"
"There's the rumble of B-14 bombers coming in at 3 in the afternoon while we're trying to shoot a TV show and it's rattling the stage," he added with a laugh. "Like, maybe that's not the best place to shoot a show that's a millimeter away from ruining 16 hours' worth of work."
Though Eric was initially skeptical about taking up the mantle of Dominos Master host, after consulting with YouTube, as well as his wife and son, the Modern Family actor jumped at the opportunity.
For Eric, "the element of the sport" was what impressed him most about the series. The host revealed that the artists' creations took up to 16 hours of hard work and the competitors certainly broke a sweat — not to mention the emotional toll that the competition took.
Article continues below advertisement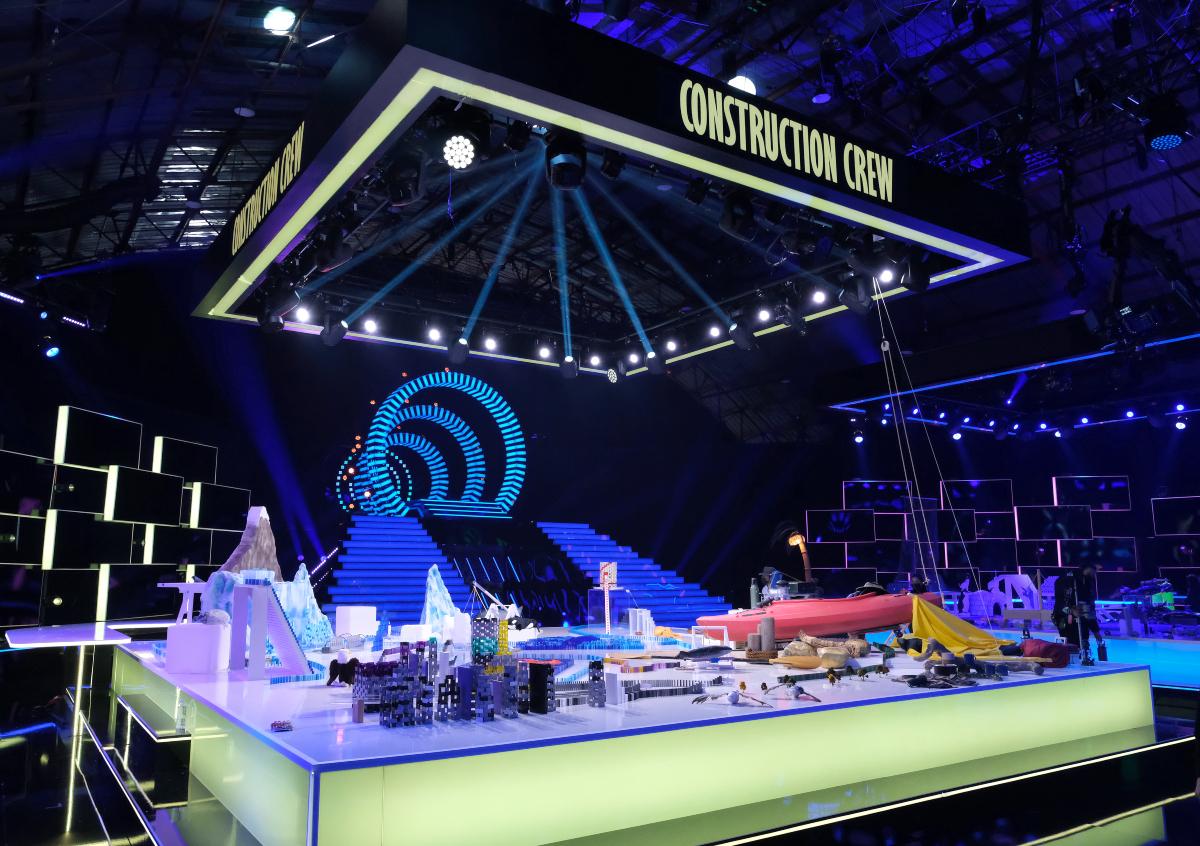 When was 'Domino Masters' filmed?
Filming for the first installment of the series started in June of 2021 and wrapped the following month. Eric revealed that each episode of Domino Masters took three 12-hour days to complete. And according to the actor, it was taxing on both the contestants and the crew.
He told TV Insider, "The stamina that is required, and the emotion: You're going to see a lot of inner-team drama. If you're spending all of your time arguing over who's going to do what, nothing gets done!"
Thanks to the diverse group of builders, Eric said that the series is the perfect mix of education and fun. "We have people who have been doing this for 20 to 30 years. I didn't consider just how invested I would get in them succeeding," he added.
You can watch new episodes of Domino Masters on Wednesdays at 9 p.m. EST on Fox.