El Chapo's Wife, Emma Coronel Aispuro, Could Face Life in Prison for Drug Charges
Where is El Chapo's wife now? Emma Coronel Aispuro could be facing a prison sentence of life behind bars due to her illegal activities.
Alexa: Play "Bonnie and Clyde" by Jay-Z and Beyoncé.
Many of us know the story of El Chapo all too well. Once known as law enforcement's most wanted criminal, El Chapo (real name: Joaquin Guzman) was the head of the Sinaloa cartel in Mexico. During El Chapo's reign, he supplied the majority of narcotics to the U.S. And while he managed to escape maximum-security prisons twice before, he is now serving out a life sentence behind bars.
Article continues below advertisement
For a long time, many wondered whether his wife, Emma Coronel Aispuro, had anything to do with his business dealings. While she had said before that she wasn't aware of his drug affiliations, that turned out to be false. And after admitting to her wrongdoings, she has found herself in trouble with the law.
So, where is El Chapo's wife now? Read on to get the tea.
El Chapo's wife, Emma Coronel Aispuro, could be facing life behind bars.
BBC News reports that Emma Coronel Aispuro has pleaded guilty to a slew of drug charges.
On June 10, 2021, Aispuro admitted in open court that she not only helped Guzman run his Sinaloa cartel, but also aided in his prison escape efforts in 2015.
Article continues below advertisement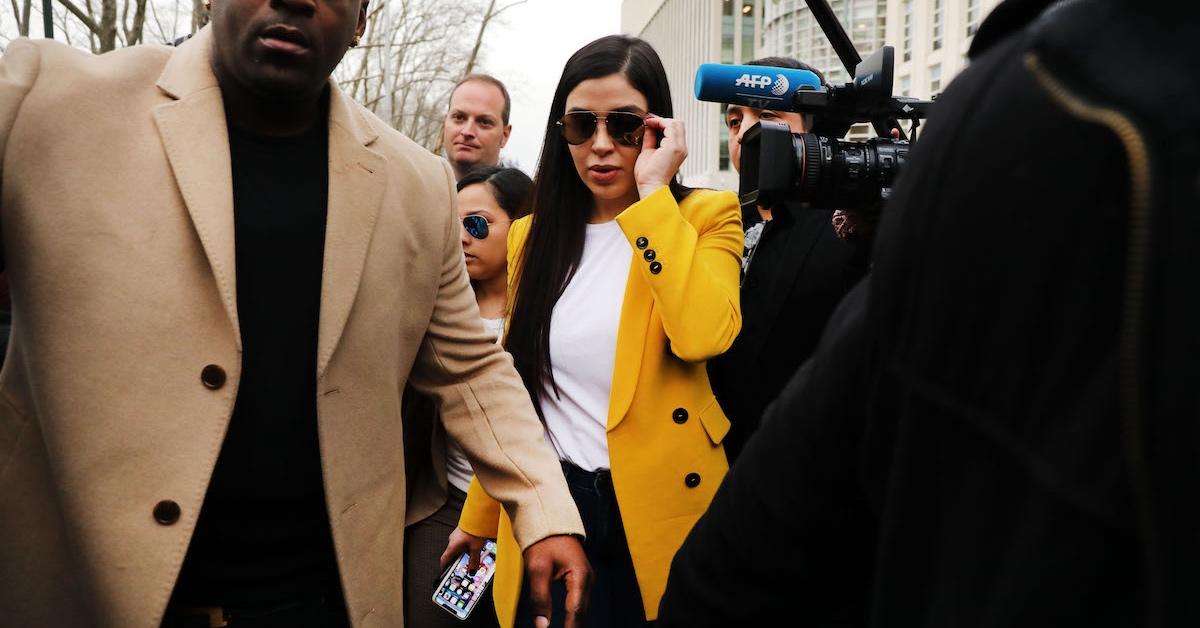 The former beauty queen pleaded guilty to three counts of conspiring to distribute illegal drugs, conspiring to launder money, and engaging in financial dealings with the Sinaloa drug cartel.
Article continues below advertisement
Aispuro was initially arrested in February 2021 on international drug charges at Dulles International Airport in Dulles, Va. (per CNN). She was charged with conspiracy to distribute 5 kg or more of cocaine, 1 kg or more of heroin, 500 grams or more of methamphetamine, and 1,000 kg or more of cannabis, along with aiding and abetting. Since then, Aispuro has been detained as she awaited trial and now, sentencing.
Article continues below advertisement
By entering a guilty plea, it's reported that Aispuro could face a life term in prison and could be fined up to $10 million. However, her plea may be taken into account and earn her less time behind bars.
Aispuro stood by Guzman's side during his trial.
Despite the harsh crimes Guzman was facing, Aispuro maintained a ride-or-die mentality for her man.
CNN reports that Aispuro regularly appeared in court during Guzman's trial. In fact, she often waved and smiled at him to show her support.
Article continues below advertisement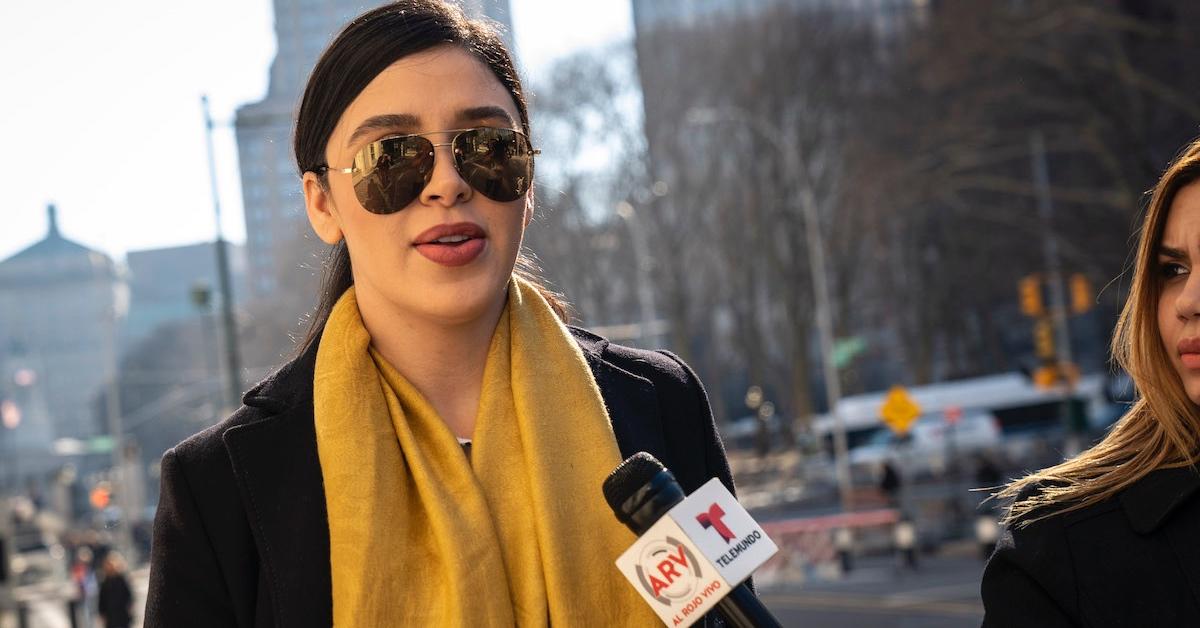 She even shared a statement after hearing the horrible things Guzman was found guilty of.
"I don't know my husband as the person they are trying to show him as, but rather I admire him as the human being that I met, and the one that I married," BBC News reveals.
Article continues below advertisement
While her show of support didn't do much for El Chapo, he clearly appreciated Aispuro's presence and rewarded her in his own way. Guzman reportedly signed away the rights to his name so Aispuro could start a new business venture in fashion.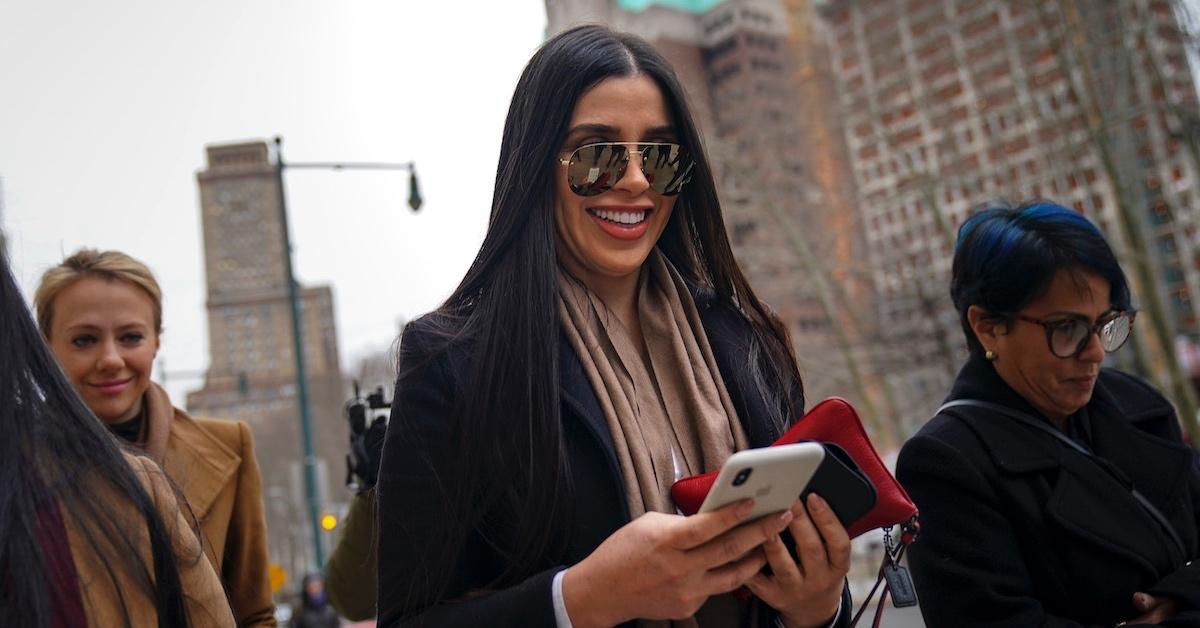 "It is a project dedicated to our daughters," Aispuro told CNN in a statement.
However, with her current legal issues, there is no telling whether her venture into the fashion world will be successful.
Aispuro is set to be sentenced for her crimes on Sept. 15, 2021.