Here's Where 'Halloween Wars' Is Filmed — and No, It Wasn't During the Pandemic
If you're wondering where and when 'Halloween Wars' was filmed, here's all the information about the Food Network show you need to know.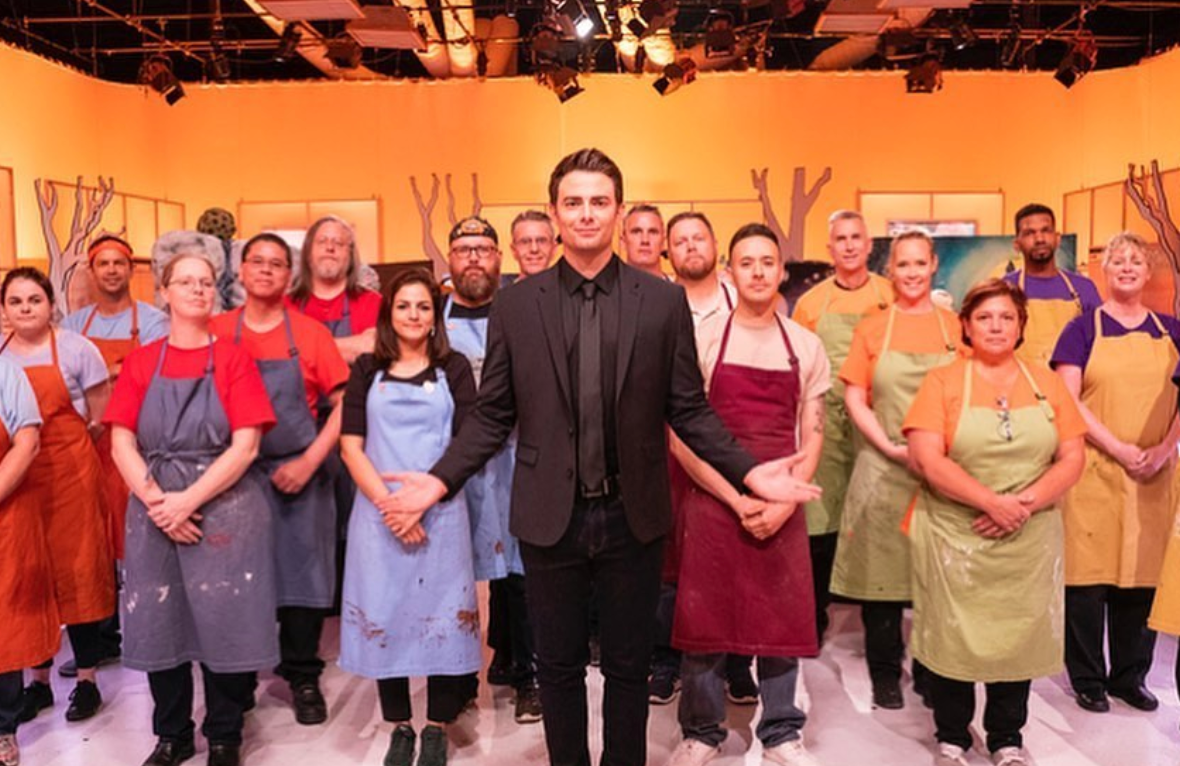 The Food Network series Halloween Wars — where our love of food meets our love of all things Halloween — is currently on Season 10. If you're wondering how Halloween Wars was produced in 2020, given the global pandemic and basically all production at a halt, host Jonathan Bennett has confirmed that the show is actually filmed a whole year in advance. Otherwise, it would be difficult to procure all those pumpkins and gourds if the show filmed in the spring or summer before its fall premiere.
Article continues below advertisement
Where is 'Halloween Wars' filmed?
If you're wondering where all the sugary, spooky, ooey-gooey magic happens, the answer is not super shocking. Like most shows and movies, Halloween Wars is filmed in Los Angeles, Calif., and is produced by Super Delicious Productions — which is located in Hollywood, nestled in between Paramount Pictures studio and Grauman's Chinese Theater.
When it comes time to film Halloween Wars, the production team goes all out to make sure the space fits the contestants' needs and truly feels like a Halloween wonderland.
Article continues below advertisement
And, fun fact! The set smells really weird (maybe "earthy" is a better way to describe it) because of all the non-refrigerated pumpkins (and probably because, without A/C, it can get up to 90 degrees in September and October in LA).
Article continues below advertisement
Jonathan told Yahoo! Entertainment, "You want it to smell like your pumpkin spice basic girl latte. It does not smell like that. It smells like burnt sugar and — you know when you have like, a pumpkin once you carve it and it's kind of not refrigerated anymore and it starts to smell a little funky? Well, picture hundreds of pumpkins smelling a little funky." Funky pumpkins! Alright!
If you're curious about what the set really looks like, Food Network uploaded a silly video of Jonathan pretending to be a vampire behind the scenes at the studio.
Article continues below advertisement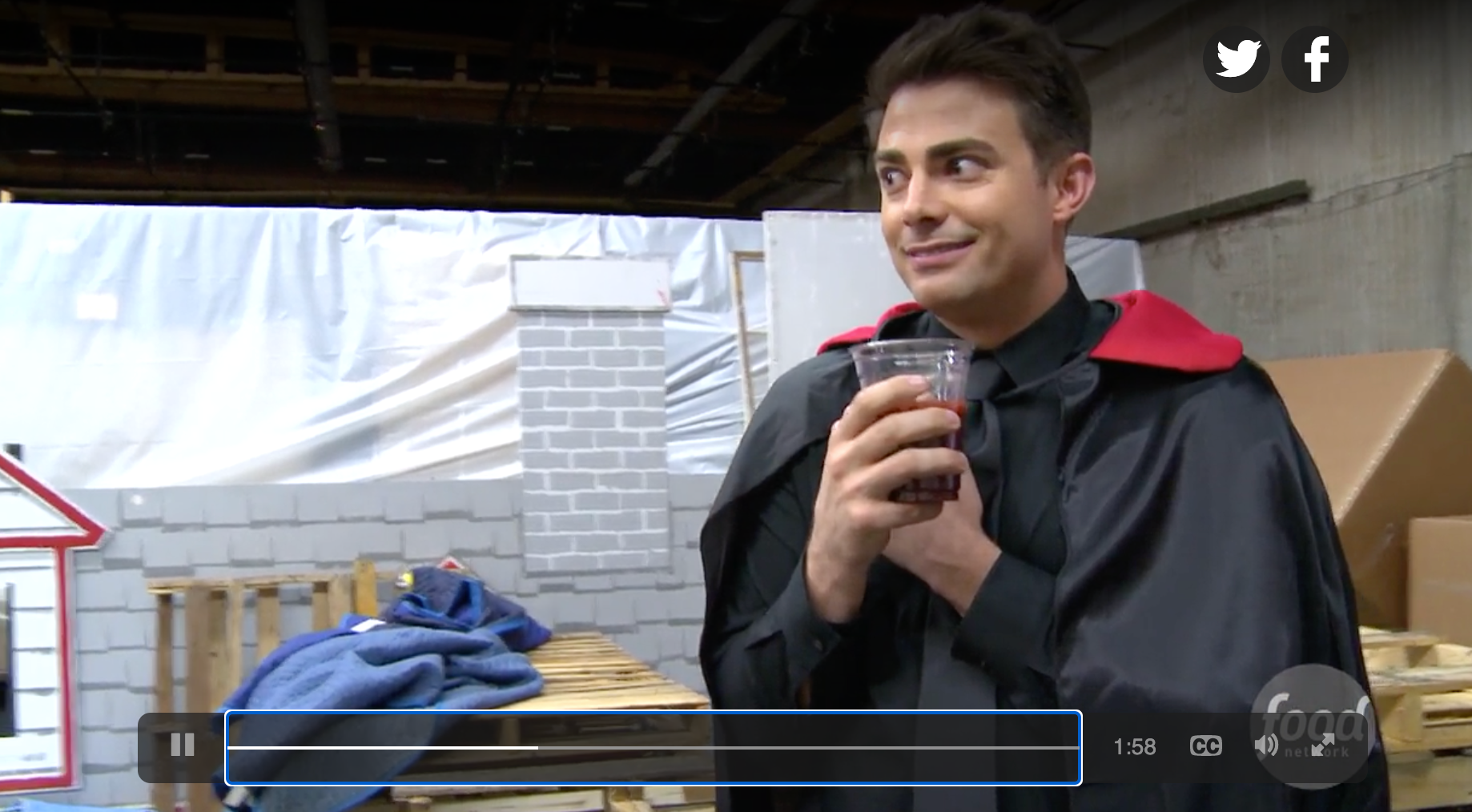 You can also visit Food Network's Twitter page, where they share behind-the-scenes footage, like the chefs preparing their ghoulish treats and delights.
Article continues below advertisement
And lucky for us, Halloween Wars actually came early this year. Food Network tweeted it's because they are just "really" excited for Halloween (but it's also possible that Food Network may be running out of new material at this point, thanks to COVID-19, and strategically moved the date up — which we're honestly fine with). The more Halloween, the merrier.
Article continues below advertisement
If you want to try out any of the Halloween Wars recipes on your own, Food Network has published a bunch of them from the show, including Red Chili Raspberry Bites (recipe by Darci Rochau), Cayenne Ganache and Lemon Jelly Filled With Chocolate Bonbons (by Susan Notter), Alien Cookie Surprise (Santosh Tiptur), Spicy Cherry Token Cookies (Jansen Chan), Chocolate Explosion Candies (Peggy Tucker), and more.
If you're among those who readily embrace Halloween in September, you can catch a new episode of Halloween Wars tonight on Food Network at 9 p.m. ET.