Book Your Next Tattoo with the Amazing First-Responder Artists of 'Hero Ink'
Here's everything you need to know about A&E's new series, 'Hero Ink', including where the show is filmed and who the tattoo artists are.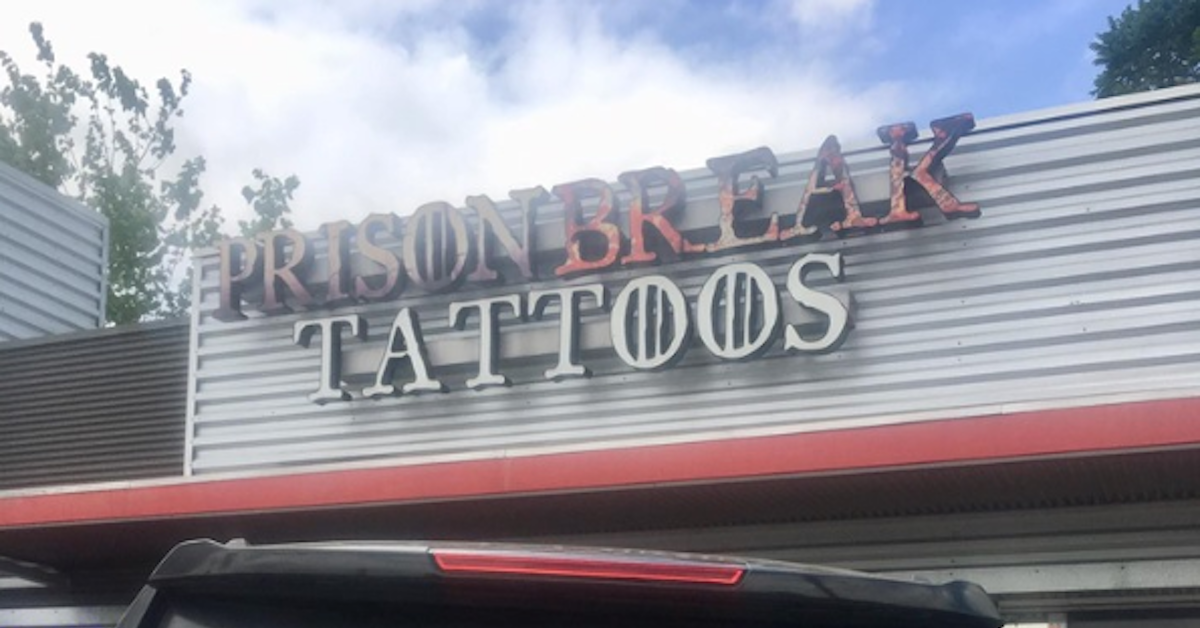 If you miss LA Ink, Miami Ink, and How Far Is Tattoo Far? just isn't cutting it for you, A&E might have just answered your prayers. Their newest series, Hero Ink, seeks to honor first responders through meaningful tattoos.
Article continues below advertisement
Hero Ink follows a tattoo shop that specializes in creating tattoos for cops, firefighters, EMS professionals and members of the military. We're excited to hear their stories and see the tattoos they choose to pay tribute to their most memorable moments on the job.
But where is Hero Ink filmed and which tattoo artists will we get to see in action? Keep reading to find out.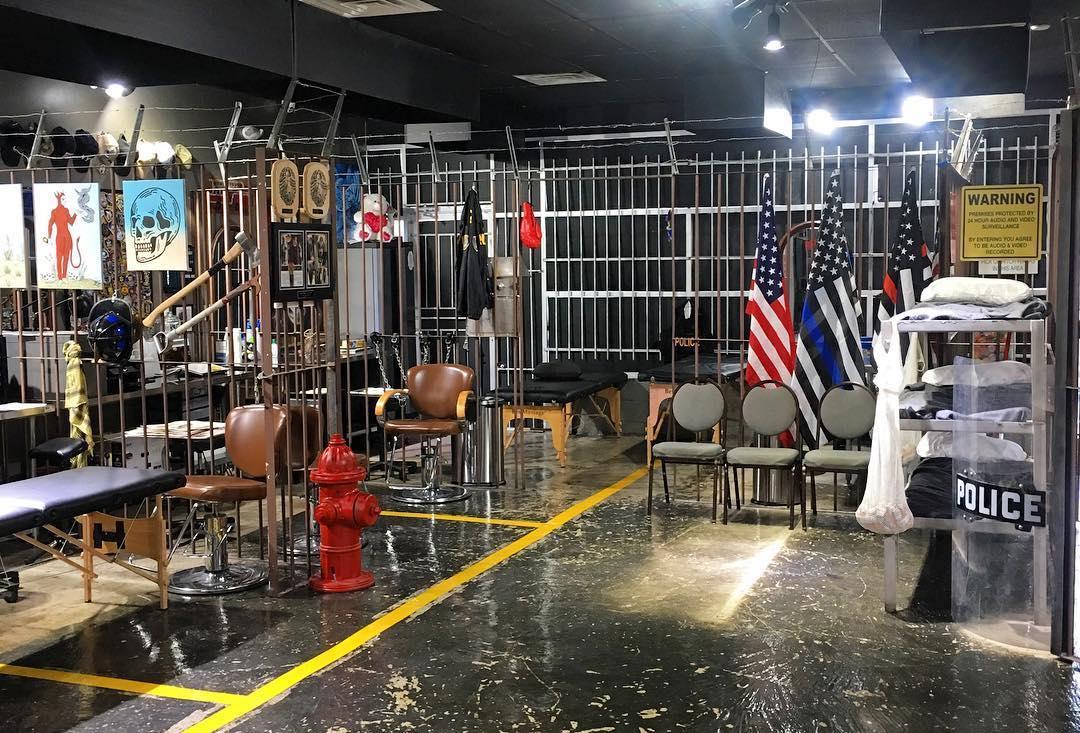 Article continues below advertisement
Where is Hero Ink filmed?
The A&E show follows the daily work at Prison Break Tattoos in Houston, Texas. The tattoo shop is located at 5306 Washington Avenue and was opened six years ago by Bryan Klevens, a sergeant with the Houston Police Department.
Bryan's goal from the beginning was to cater to first responders looking to get inked in a for-us-by-us model. "It's a safe haven for first responders to feel comfortable getting tattoos by other first responders who can relate to their stories," Bryan, AKA B.K. Klev, said.
Article continues below advertisement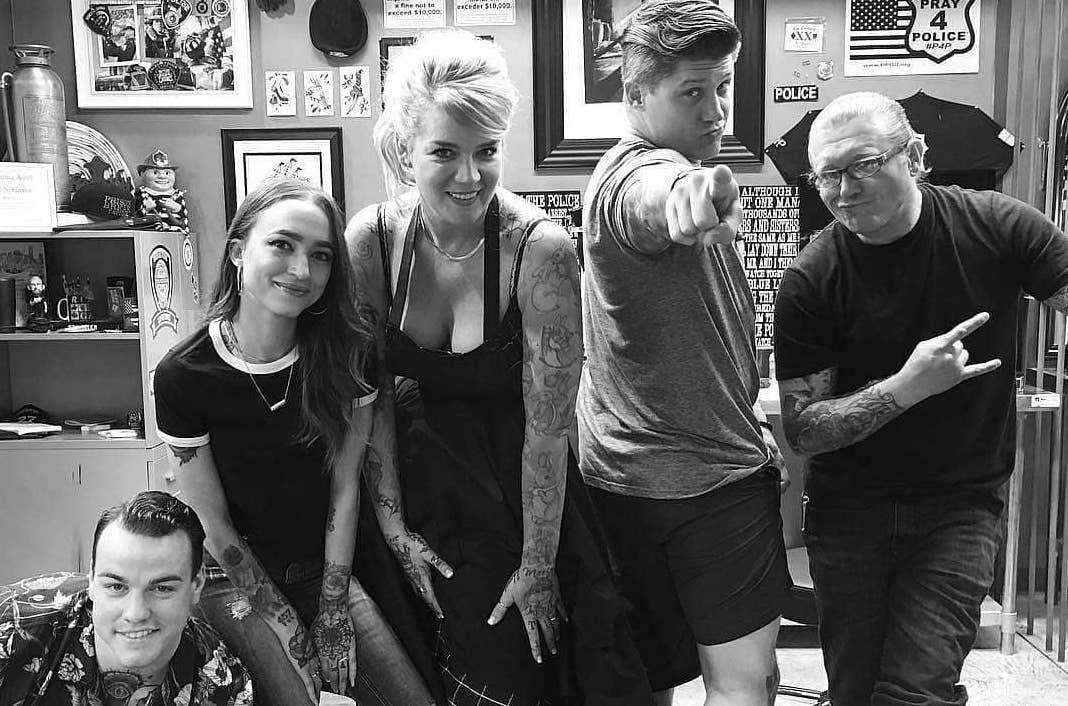 "When I opened the studio — I had been getting tattoos for years and working undercover and different assignments — I never quite felt comfortable as an officer... in some of the studios I went to," he explained. "I wanted to tell the stories of first responders and the stories behind their tattoos."
Article continues below advertisement
Who are the tattoo artists featured on the show?
Just as B.K. is committed to remaining a sergeant while running his shop, all of his artists — including those not featured on the show — have a connection to the world of first responders.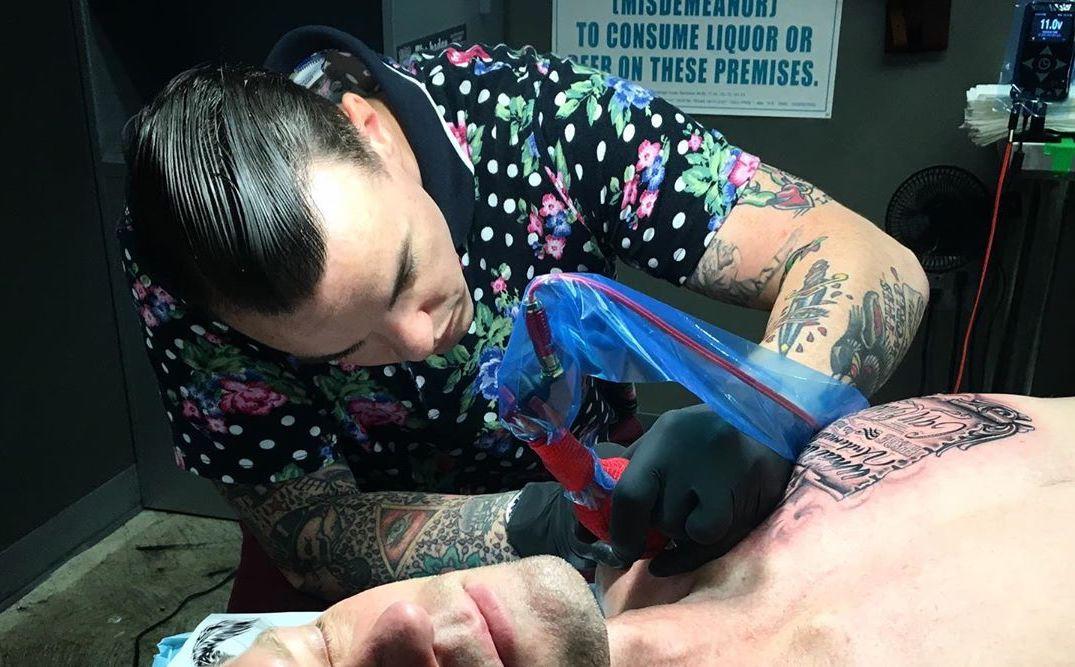 Article continues below advertisement
Robbie, 29, balances being a tattoo artist with being an active firefighter. When he's not working with needle and ink, he can be found at fire station No. 27 on the east side of Houston. "When I'm not at the fire station, the following day I'm tattooing, and I'm completely involved in the artistic world," he said to The Houston Chronicle.
"They're starting to call me a celebrity in the department," he continued. "All the other firefighters that show up are like, 'Oh, you're the TV guy'. I can't go anywhere without someone knowing who I am."
When he's not fighting fires or inking customers, Robbie shows off his incredible painting skills. See his creations on Instagram, here.
Article continues below advertisement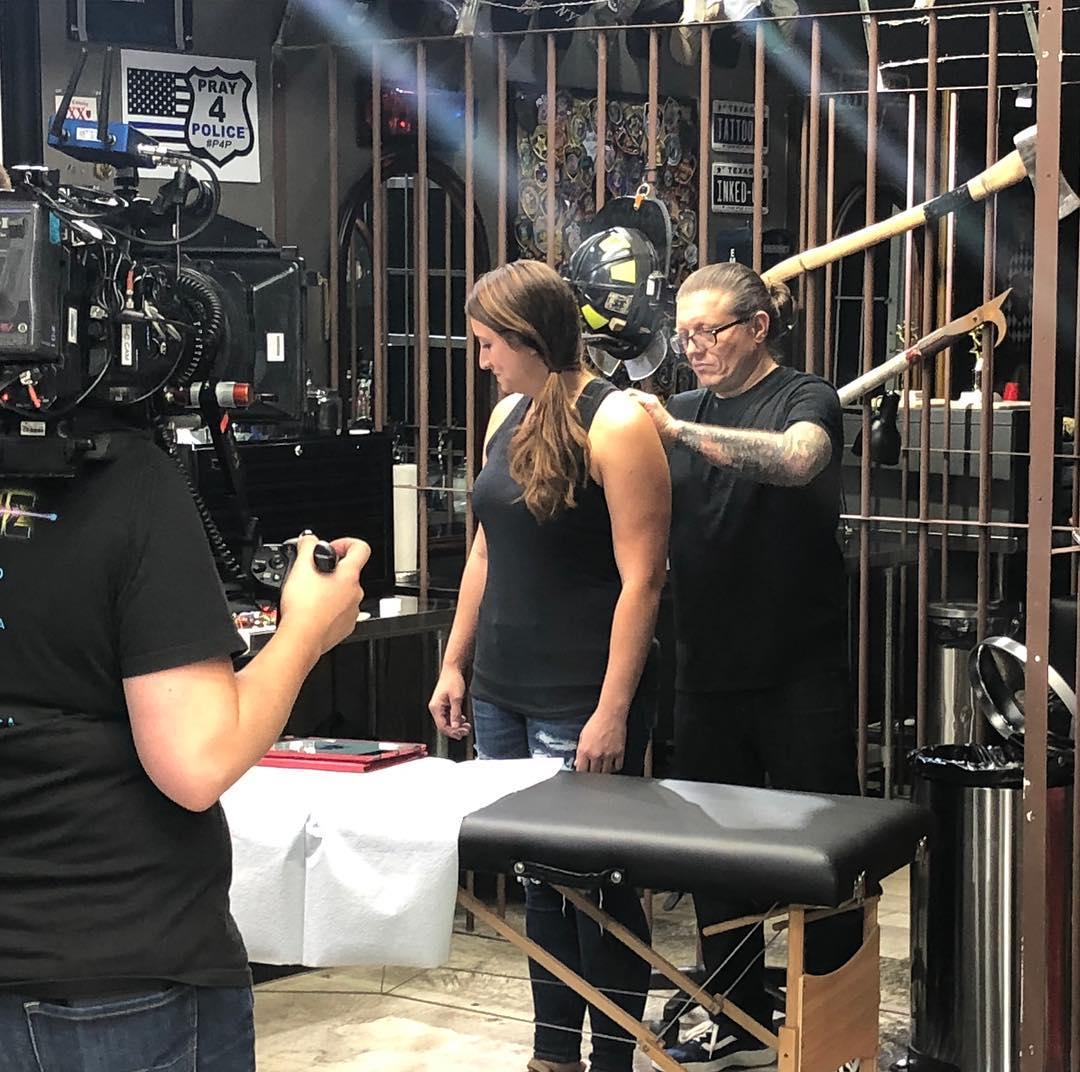 Rich served in the NYPD for 11 years before relocating to Houston and joining the team at Prison Break. His incredibly detailed black ink work and shading have earned him a well-deserved following of over 2,000 on Instagram.
Article continues below advertisement
"What an amazing experience," he gushed about his time on the A&E show. "I'm super proud of what we did and got to do it with some amazing people!"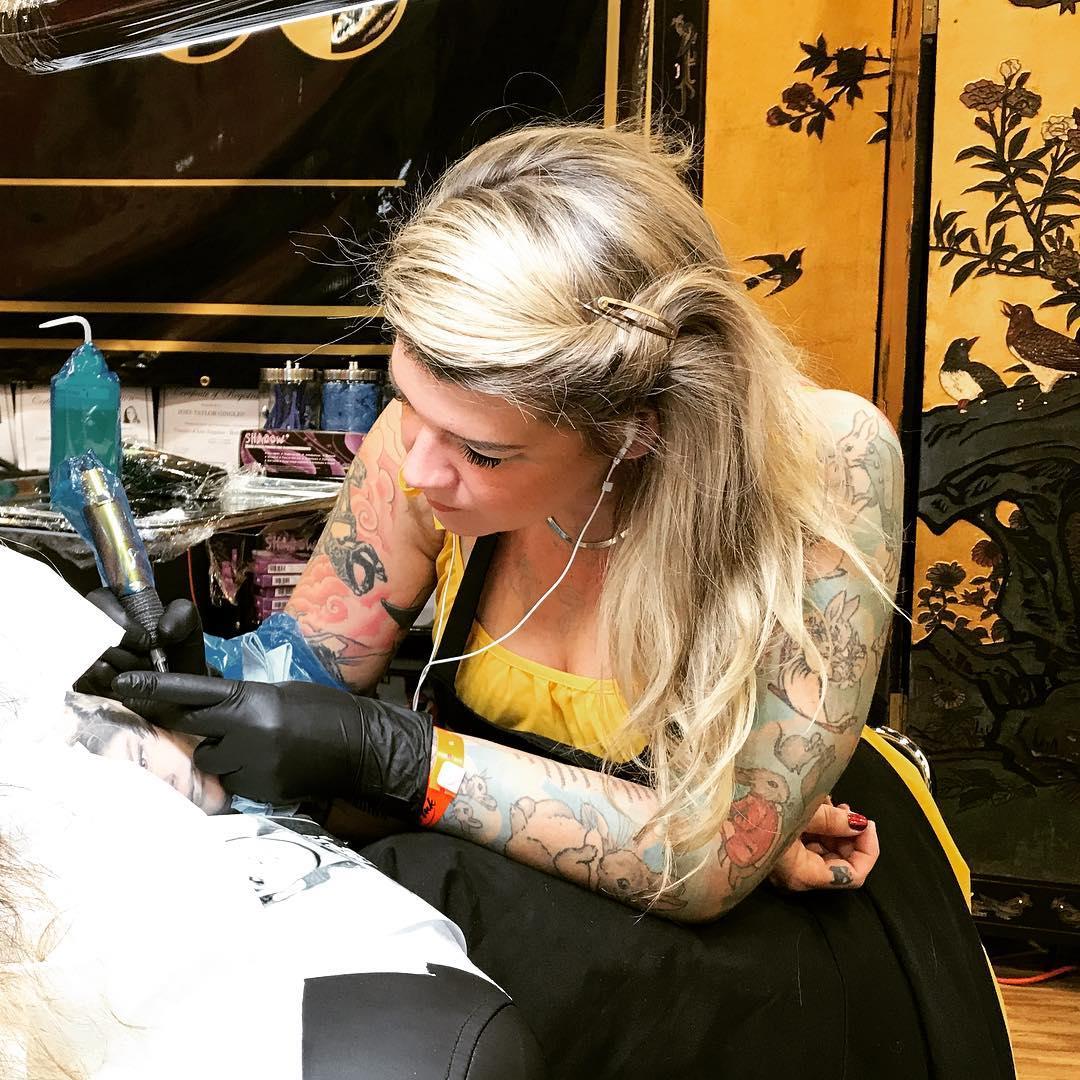 Article continues below advertisement
Zoey was rescued by police as a child, and according to her bio, "literally owes her life to the law enforcement agents" who took her out of her abusive home and put her stepfather in prison. She's been an artist for as long as she can remember, and picked up a tattoo machine for the first time at 18.
Before joining the cast of characters at Prison Break, Zoey cultivated her skills in Hollywood, where she used to tattoo at The Warren Tattoo parlor. These days, you can see her incredibly detailed and small color and black-ink tattoos on her Instagram page, here.
Article continues below advertisement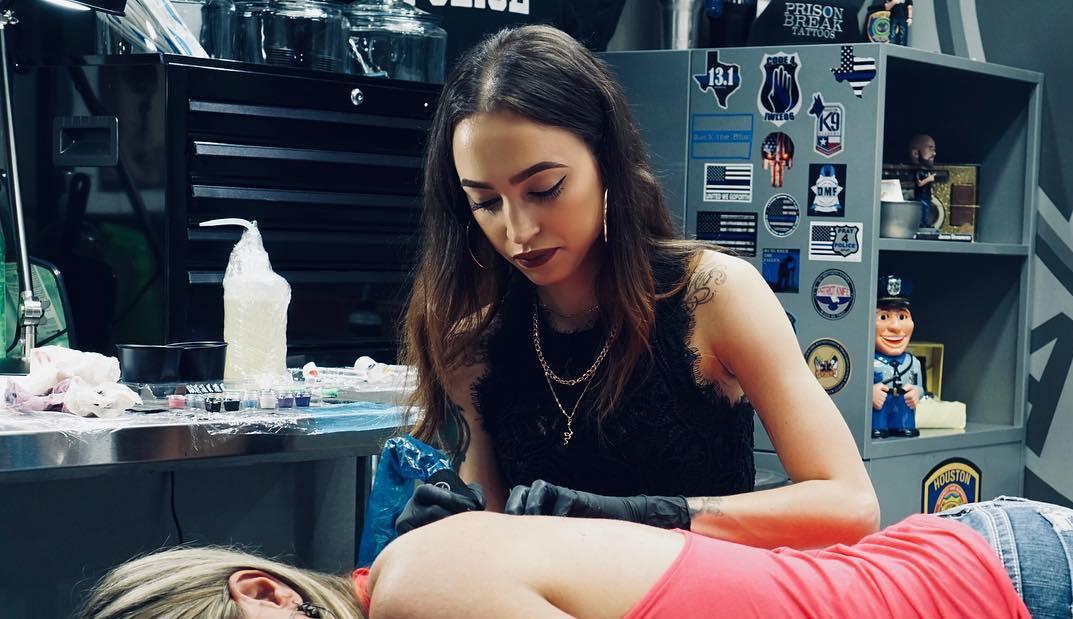 Janice Danger is a military wife whose husband is currently stationed in the army on active duty. She also happens to have the biggest following of all the Hero Ink artists, with almost 23k followers on Instagram to her name. She primarily works on black ink tattoos and her line work is incredible.
Article continues below advertisement
Her official bio states that Janice "wants to do her part to give something back to the men and women in uniform that give so much to her," and we can't wait to see the bold plant and flower arrangements she'll give first responders on the A&E series.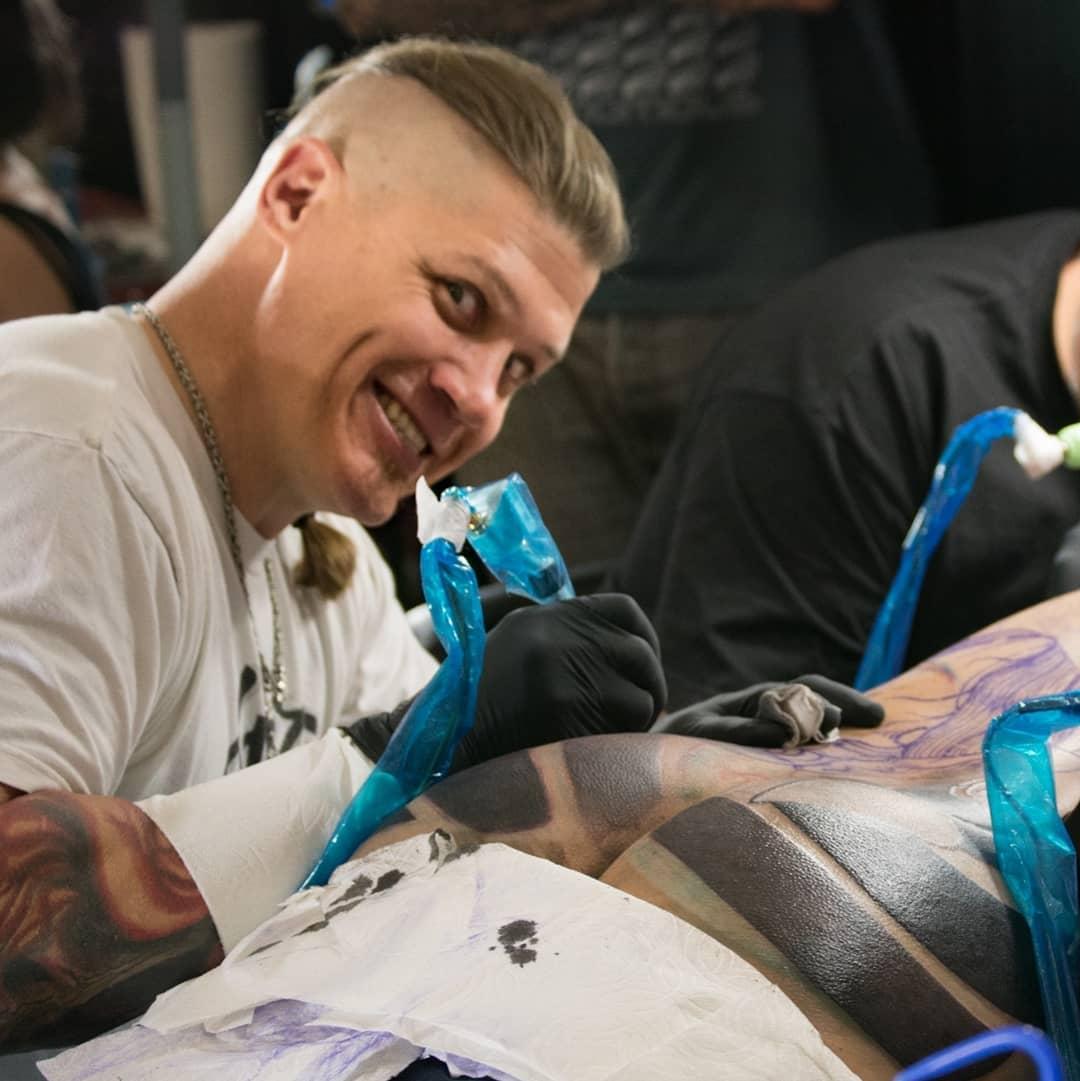 Article continues below advertisement
Former Marine Tony "4 Fingers" received his nickname after losing his pink while stationed in Iraq. But the injury didn't stop him from pursuing his dream of drawing and tattooing. He served 13 years in the Marines, 8 years in Marine Corps on two combat tours, and then 12 years in combat zones as a government contractor.
But even when he was on duty, he would tattoo anyone he could, and even inked some people while on a Navy ship in Okinawa, Japan. His vibrant use of color, attention to detail, and cover-up skills make him the perfect addition to Hero Ink, and we look forward to seeing his work.
Hero Ink airs Thursdays at 10 p.m. on A&E.