Karen's Diner Has Locations All Over the World — Here's Where You Can Visit
Karen's Diner is an international restaurant chain known for its good food and horrendous service. Here's where you can visit one of its locations.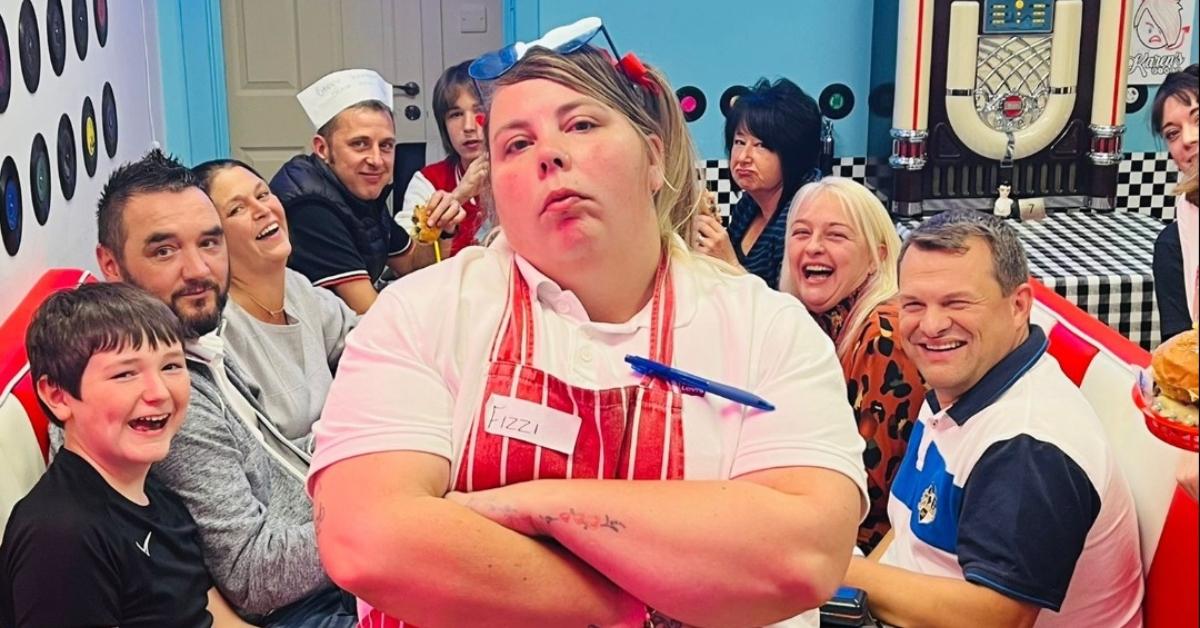 Imagine a restaurant where the staff strives to give customers the worst service ever. There's a place for that. It's called Karen's Diner and it's heating up all over TikTok.
The platform is rife with videos of folks dining at the old-fashioned haunt where they are served delicious food paired with savage insults.
Article continues below advertisement
In fact, the diner's tagline is "Get Ready to Live Out Your Karen Dreams," confirming that everyone's least favorite overprivileged white woman who wants to speak to the manager is the inspiration behind this retro grub spot. Take a look at the diner's logo and you'll even see the angry face emoji donning a Karen haircut.
Article continues below advertisement
There is even a social media bit where people take a loved one to the diner without telling them what to expect during this atypical dining experience — and the results are priceless.
For example, one user took their 73-year-old grandma to Karen's Diner where the hostess showed her absolutely no mercy. "What do you want Grandma?" the employee snapped at the elderly woman.
Article continues below advertisement
Given the traction that Karen's has garnered online, so many people want to know: Where is Karen's Diner? Is there more than one location? We've got all those juicy deets below.
Where is Karen's Diner located?
Karen's Diner is an international restaurant chain that originated in Australia but has since expanded to other countries. There are currently seven permanent locations in Australia, one in Indonesia, eight in the United Kingdom, and one in the United States. The only permanent U.S. location is in St. Louis, Miss.
Australia
Adelaide
Brisbane
Melbourne
Sydney
Gold Coast
Perth
North Rocks
Indonesia
New Zealand
The U.K.
Barnet
Birmingham
Isle of Man
Angel
Manchester
Newport South Wales
Sheffield
Leicester
The U.S.
Article continues below advertisement
However, the social media famous eatery has previously launched pop-up locations in popular metro areas across the world — including the following U.S. cities: San Francisco, Cleveland, Denver, Houston, Austin, Los Angeles, New York, and Chicago.
Keep an eye out for a Karen's Dinner pop-up in Hawaii, which is coming in August and September 2023, and other cities by following their Instagram account.
And if you can't make it to the diner, but are looking for a genuine Karen experience, you can find local Karens at Starbucks, the grocery store, or really just about anywhere.